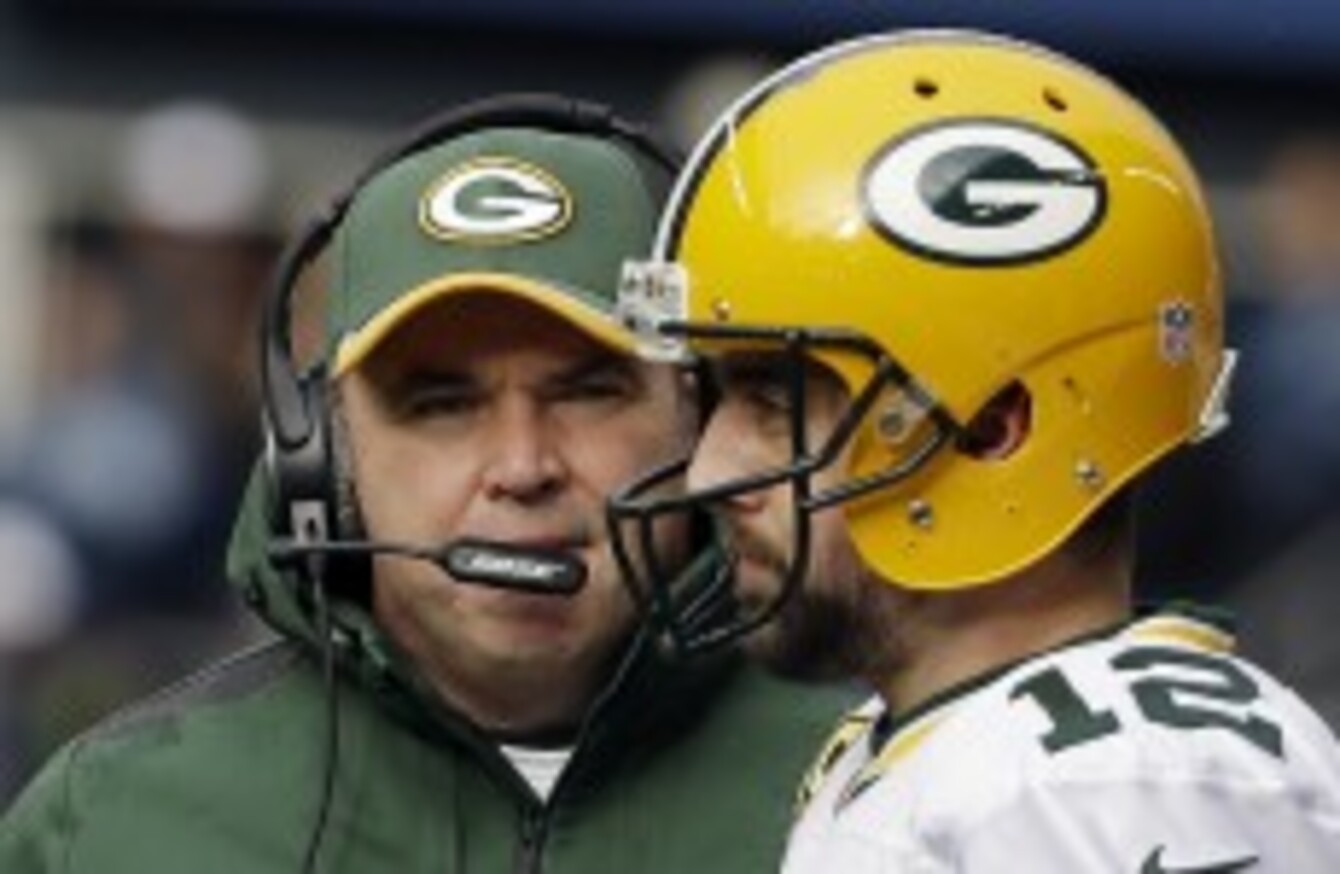 Mike McCarthy and Aaron Rodgers will wonder what might have been had the former taken more risks on Sunday.
Image: David J. Phillip/AP/Press Association Images
Mike McCarthy and Aaron Rodgers will wonder what might have been had the former taken more risks on Sunday.
Image: David J. Phillip/AP/Press Association Images
THERE ARE AN awful lot of Green Bay Packers fans waking up this morning and wondering if it was all a terrible, terrible dream.
Sorry Cheeseheads, it was all too real.
Despite leading 16-0 at the break and 19-7 with just over three minutes to play, Green Bay somehow conspired to lose a game in which they forced Seattle – who only had 14 turnovers all season – into four interceptions and a fumbled punt.
Of course, while the end of the game was exciting for neutrals and Seahawks fans, the foundation for this loss was set early on when twice Mike McCarthy sent out the field goal unit when his team had fourth and goal with a yard or less to go.
And he did so despite the fact his offence contains the league's best quarterback, two of the best receivers in the game and a 16.5 stone (104kg) running back in Eddie Lacy.
While McCarthy's conservative calls must have been infuriating for Packers fans and look terrible in hindsight they were indicative of a coach whose fear of losing was greater than his desire to win.
And the calls don't just look bad from the comfort of a Monday morning quarterback's sofa. Going for the field goal was statistically the wrong thing to do at the time.
According to the New York Times' '4th Down Bot' – which bases its computations on 600 fourth downs with similar field positions since 2002 – the likelihood of either attempt succeeding is 55%
If McCarthy goes for it and the Packers are successful on either attempt that's seven points and the Green Bay Packers are going to Super Bowl XLIX next month with a one point victory.
If they are successful on both, that's a 24-0 lead and they have the game won before half time.
And even – in the worst case scenario – if you fail to convert either attempt, you're asking an offence that managed just 59 yards in the entire first half to march 99 yards down the field. Twice.
This is not all on the Packers, of course. With 3.19 to play the Seahawks had a 1% chance – according to Prediction Machine – of winning the game so to pull out the victory is remarkable.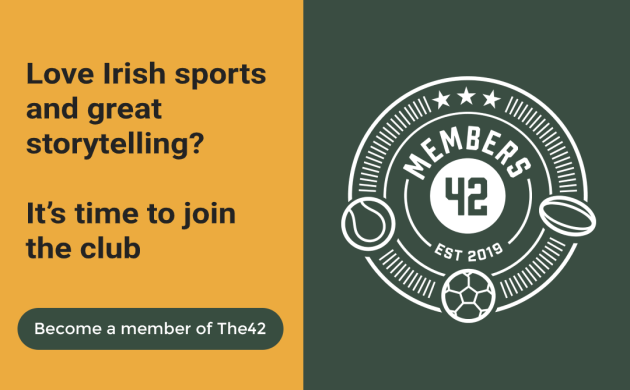 But McCarthy's conservatism looks even worse in light of the gutsy play call from Pete Carroll and Seattle when – trailing 16-0 late in the third quarter – the defending Super Bowl champions ran a fake field goal which saw punter Jon Ryan find Garry Gilliam for a crucial touchdown.
https://vine.co/v/OjtwZeTz72T
And compare it to the New England Patriots who once more turned to the more interesting pages of their playbook when Nate Solder – normally and offensive lineman – caught his first ever NFL pass and brought it all the way home for a touchdown.
https://vine.co/v/OjUbEZmXVQu
Why coaches choose not to go for it on fourth and goal is beyond me. It probably stems from a time when the NFL was dominated by the run game and it was a lot harder to move the ball quickly.
In today's passing league, where you can score two touchdowns in less than a minute like the Seahawks did last night, it's inexcusable.
Not all the fault can be placed at the feet of McCarthy though, his defensive coordinator Dom Capers has a lot to answer for only rushing three men on a crucial third-and-19, as does special team coordinator Shawn Slocum for not making it very clear who should be trying to get their hands on the football on the onside kick attempt.
And then there's offensive coordinator Tom Clements who decided against trusting Aaron Rodgers – again, the league's best quarterback – to try earn his team a couple of first downs in the fourth quarter despite the fact Richard Sherman – the league's best cornerback – appeared to have the use of just one arm.
However, this loss was not all down to bad coaching and there was undoubtedly some luck involved in Seattle's late rally.
Onside kicks, for example, have only been recovered 36% of the time this season and Russell Wilson was fortunate that Ha Ha Clinton Dix had his worst play of the game on Seattle's two-point conversion attempt – a play that works approximately 50% of the time.
But the fact remains that Green Bay left so many points on the field in the first half, those second half mistakes should never have been an issue.
Proof, if ever it was needed, that fortune favours the brave.