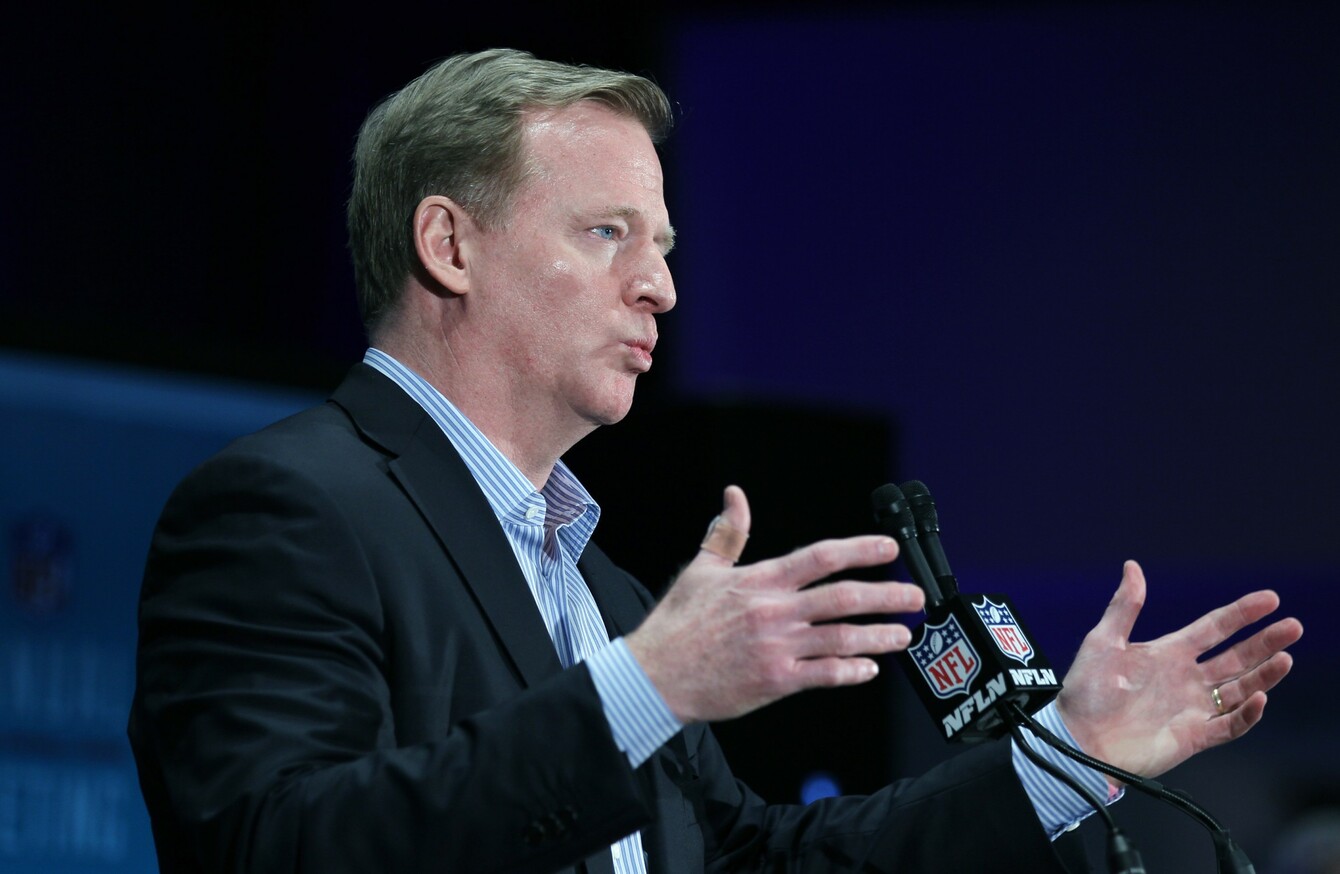 Roger Goodell has China in his hands.
Image: AP/Press Association Images
Roger Goodell has China in his hands.
Image: AP/Press Association Images
AFTER INITIAL REPORTS earlier this week suggested Germany could be in line to host an NFL game in the near future, it now appears a match-up in China will happen in 2018.
Both the Los Angeles Times and NFL Media reported today that the league is looking to put on a regular season game in China two years from now.
The LA Rams would be the home team for the game.
The news comes just days after Germany was touted as a venue for a 2017 game and, while that still might happen, the recently relocated Rams will visit China as part of a pact to play three international games between 2016 and 2018.
The Rams play the New York Giants in London as part of that arrangement next year.
Elsewhere, the NFL has officially brought in the automatic ejection rule for two personal fouls, essentially adopting soccer's yellow and red card system. The new rule means that any player flagged for two or more unsportsmanlike conduct violations in a game will be 'sent off'.
The Competition Committee also voted on a proposal to move the spot of the snap after a touchback from the 20-yard line to the 25. The league hopes the move will limit the number of high-speed collisions on kick-off returns as it will encourage players on the receiving team to take a knee more often.
However, it may have the unintended consequence of making kicking teams attempt to avoid touchbacks by trying higher, shorter kicks and so not reducing the number of collisions at all.
The42 is on Snapchat! Tap the button below on your phone to add!