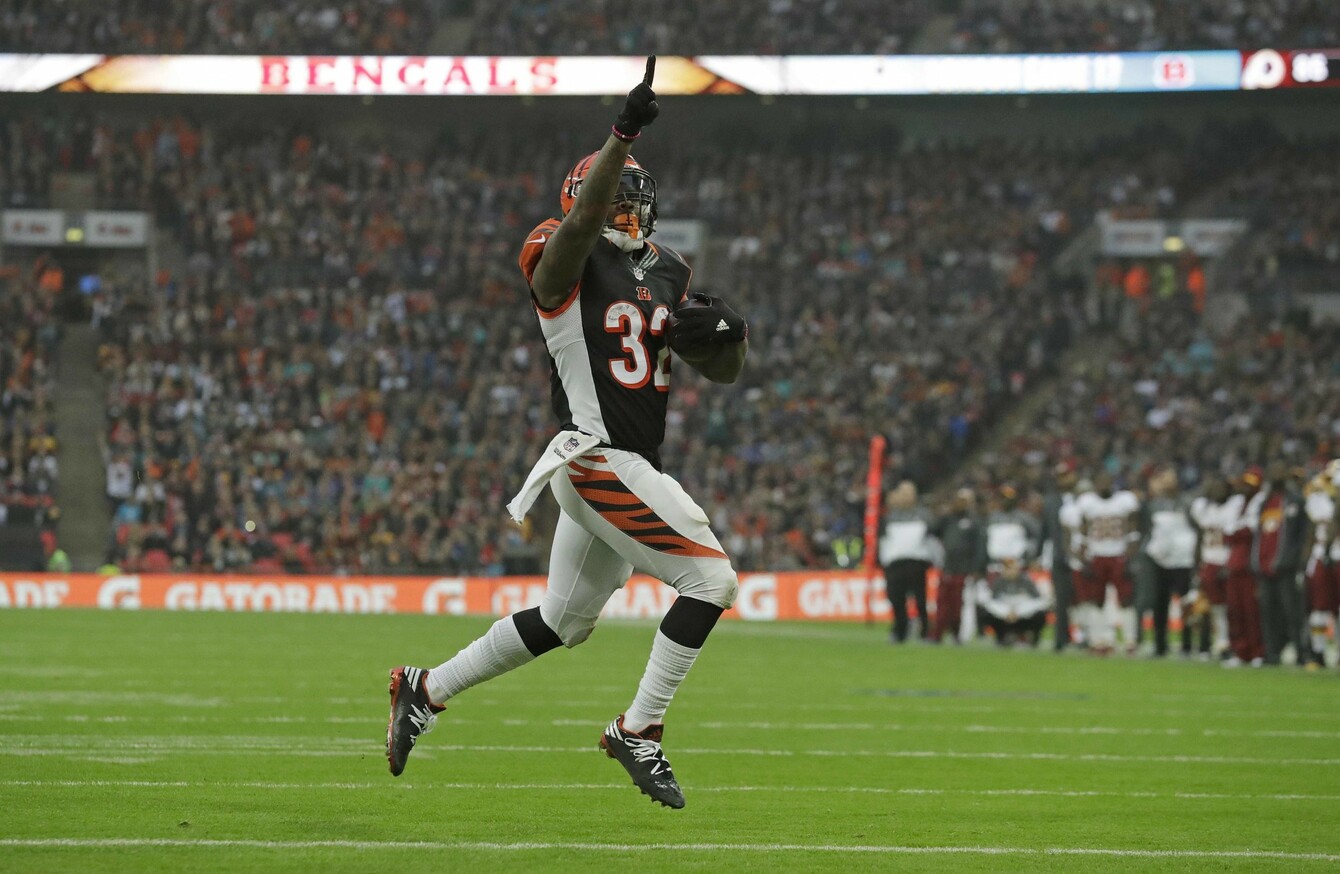 Image: Matt Dunham
Image: Matt Dunham
THE NFL CONFIRMED on Friday that London will host four regular season games for the first time in 2017.
The league continues to build towards a potential expansion franchise in London and next year will see half a home schedule take place on English soil.
In each season since 2014, London has hosted three sell-out NFL games. The first ever regular season game took place at Wembley in October 2007.
"We continue to be incredibly excited by the passion and love for the NFL shown by our millions of UK fans," said NFL Commissioner Roger Goodell in a statement.
"London is an amazing city. We have had tremendous support from our fans, from Mayor Khan and other government leaders and business partners, and we are looking forward to taking the next step in the UK by playing four games in London next season."
As TV ratings in America continue to slip, the NFL has witness exponential growth in its UK market.
London mayor Sadiq Khan added: "London staging a fourth NFL game is fantastic news – not only for the millions of sports fans who get to enjoy our iconic stadiums – but also because it confirms our status as the go-to choice for hosting the world's biggest sporting events.
"London is the international home of the NFL and staging the equivalent of what would be half an American football team's home games in the city is a huge step towards my ambition of bringing a franchise to the capital."
The teams to make the trip across the pond next year are due to be formally announced at 1pm on Tuesday, December 13.
The42 is on Instagram! Tap the button below on your phone to follow us!