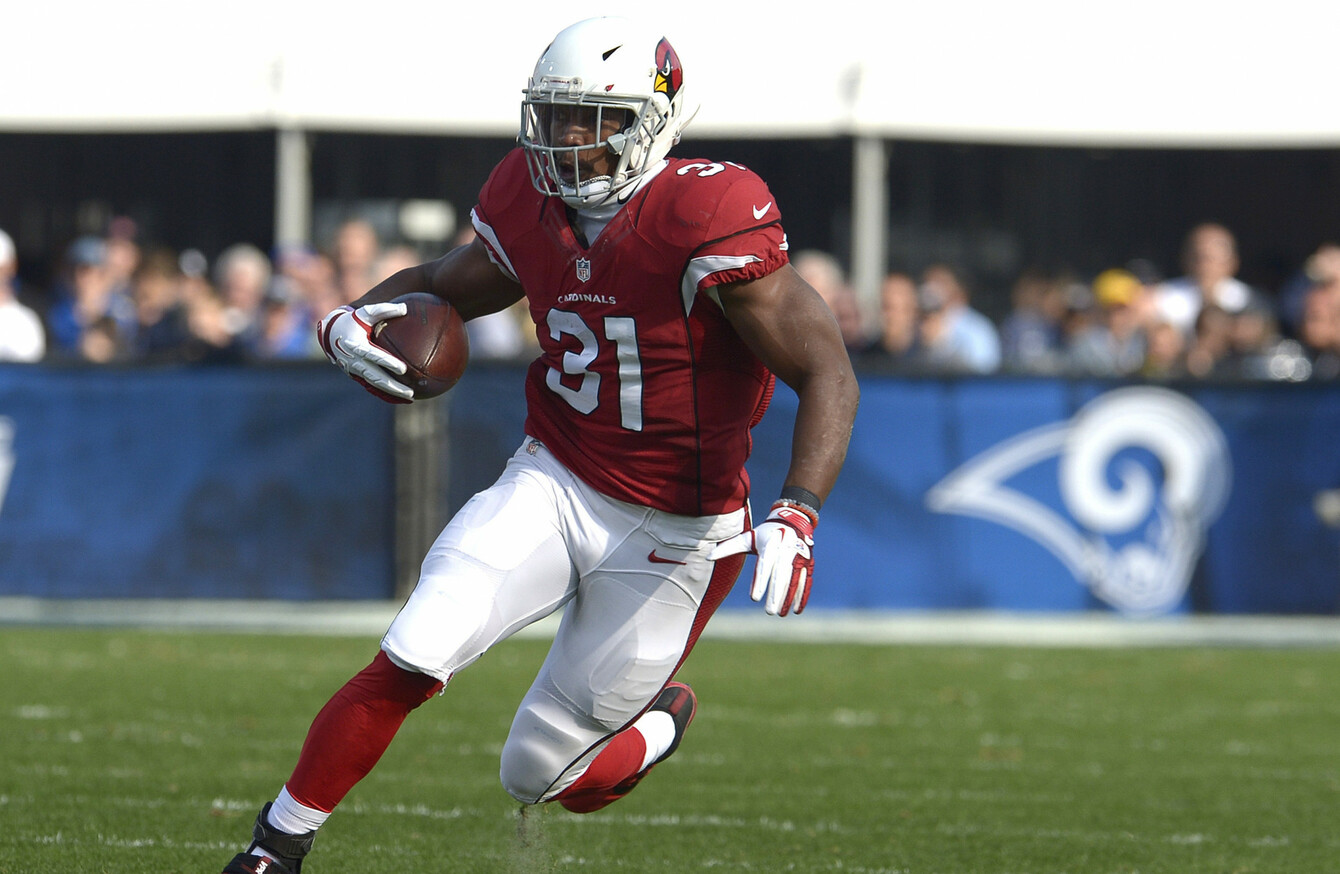 David Johnson could have 1000 yard seasons on the ground AND through the air.
Image: Keith Birmingham/PA Images
David Johnson could have 1000 yard seasons on the ground AND through the air.
Image: Keith Birmingham/PA Images
YOU COULD SPEND all week delving into American football's advanced metrics.
Defence-adjusted Value Over Average, Adjusted Net Yards per Attempt or pretty much anything Football Outsiders come up with all add to the level of knowledge of NFL reporters and fans.
But, for most fans, the really important statistics revolve around who will throw, run and catch the most yards and touchdowns.
With that in mind, here's who we think are going to be the passing, rushing and receiving leaders when the regular season draws to a close.
Passing yards – Drew Brees
Drew Brees has won this title four out of the past five seasons and the only way he doesn't win it again in 2017/19 is if he misses significant game time.
His closest rival last season, Matt Ryan, is dealing with a new playbook and Kirk Cousins, who finished third in 2016, has looked horrible in the preseason.
With a relatively fit offence, Philip Rivers should do better than his 4,386 yards last year, but they'll all trail behind Brees and his 5,150 yards this season.
Passing TDs – Philip Rivers
The magic number here is usually 40 — or 2.5 per game — and while Aaron Rodgers, Matt Ryan and Tom Brady lead the market, the aforementioned Rivers managed 33 with half an offence last year.
With the returning Keenan Allen in the fold, the LA Chargers man will be there or thereabouts at the end of this season.
Rushing yards – Le'Veon Bell
The Steelers running back averaged 105 yards per game last year and would have won this award comfortably were it not for a four-game suspension.
Last year's rushing leader, Zeke Elliott, has his own suspension issues coming into this season while Jordan Howard and DeMarco Murray may find their roles slightly reduced.
As he is now the entirety of the Bills offence, LeSean McCoy could have a big year but our money is still on Bell if he can play 16 games.
Rushing TDs – David Johnson
The only thing that will stop Johnson winning this title in 2017/18 is if his ability in the passing game sees him find the endzone through the air.
The Cardinals back had 16 touchdowns on the ground last season, and another four through the air, as he finished second to LeGarrette Blount's 18 rushing scores.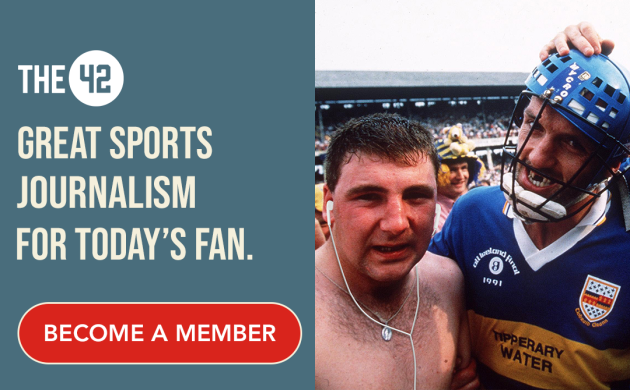 Blount is unlikely to get anywhere near the title this year but Shady McCoy — again because he is the Buffalo offence — could challenge Johnson.
Receiving yards – Amari Cooper
Cooper finished eighth in this category last year, just over 300 yards behind TY Hilton, but his 13.9 yards per reception was higher than everyone not named Brandin Cooks (15 ypr) in the top-10.
The Oakland Raiders receiver has remarkable chemistry with Derek Carr and had a phenomenal jump in ball security last season, moving from a 55% catch rate to 63%.
While Odell Beckham Jr, Antonio Brown and Cooks — with Tom Brady throwing to him — will all run him close, a similar leap this year will send Cooper over the top.
Receiving TDs – Odell Beckham Jr
Jordy Nelson won this category last season, becoming the ninth different player to win it in nine years.
It's very likely another name will be added to that list this season and while we considered Bengals tight end Tyler Eifert briefly — he has 18 touchdowns on 105 targets in his past two years — we're going with Beckham.
He's averaging 11 touchdowns per season since coming into the league and is overdue a 15-16 score year which would see him win this title.