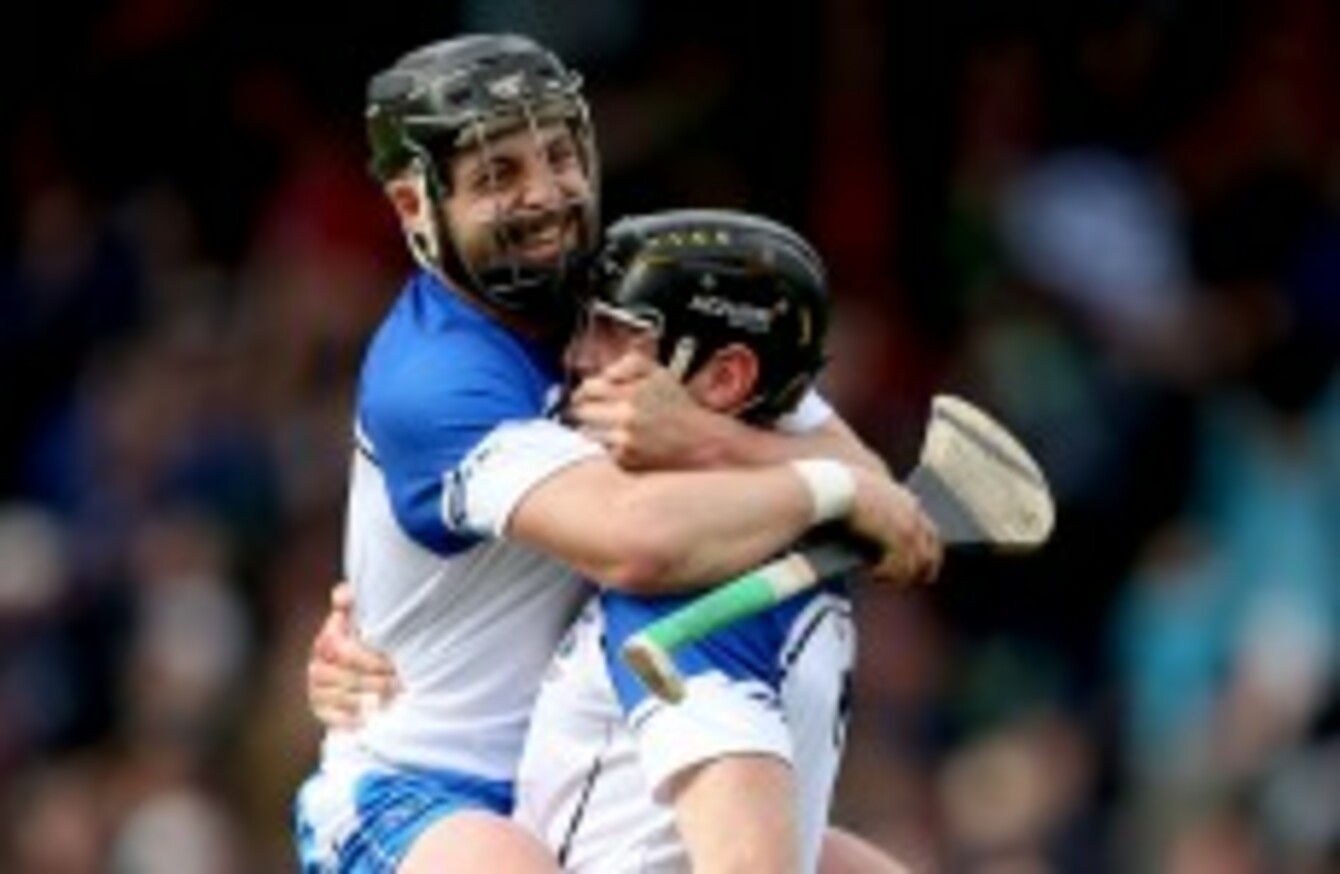 Image: James Crombie/INPHO
Image: James Crombie/INPHO
DON'T TALK TO Waterford about patience.
It has been 56 years since the Déise last lifted the Liam MacCarthy Cup so if the ultimate prize is within their grasp this summer, they know that they need to seize the opportunity.
The first step comes this weekend when they take on Cork in the first of the Munster senior hurling semi-finals. Win and they will have a shot at a first provincial title since 2010; lose and the hope borne out of their remarkable spring form might well fade away.
"I suppose winning the league has probably put people in that optimism sphere of things," defender Noel Connors said on Thursday.
"But I think as players and real GAA people, you have to realise too that this is an extremely young team with a handful of fellas with experience.
If you are thinking that you are going to wipe everyone clean this year, I think you''d be very foolish.
Of the side which started the 10-point win over Cork five weeks ago, four are aged 21 or under. A fifth — Tom Devine. who came off the bench to score 1-1 in the league final — was also on the minor team which won the All-Ireland in 2013.
Derek McGrath's fear is that his young guns might burn out before the business end of the summer. For his part, Connors doesn't feel that this squad needs more silverware to back up the progress of what has already been an unexpectedly successful season.
"It's that learning curve and it's something that's going to take a few years to get our heads around for everybody.
"I think that winning a few matches in the Championship would be fantastic. Ultimately, we'd love to win Liam MacCarthy and that would be our ultimate goal but I don't think we'd need silverware at the end of it to justify what we've done throughout the league campaign."
It seems natural that this Waterford squad will improve as those youngsters — Tadhg de Burca, Austin Gleeson, Stephen Bennett, Colin Dunford and Devine — mature with a few more years of senior hurling under their belts.
Few expected Waterford to be holding a hand this strong in early June, and repeating the trick against Cork on Sunday seems eminently achievable. A win would guarantee them, at minimum, a place in the last six and the prospect of better yet to follow.
Chances might well fall their way again in the years to come but Connors knows that they have to make the most of the here and now.
"There''s not too many of the lads that you would recognise from five, six, seven years ago. There''s only a handful of fellas that are left from the 2008/09 teams. That''s the cycle of your career I suppose.
""You are in the twilight of it at 27, 28. That is definitely coming down the road but you can't really depend too much on what''s coming down the road.
"You take to the field on Sunday and you do your best as you can, and that''s all that''s in our heads. We are not going to think about peaking in five or six years because five or six years is too long a wait for everybody really."