SHE MAY HAVE quite a demanding occupation, but that hasn't managed to prevent Noelle Healy from competing in her sixth All-Ireland final in nine years — which is what the Dublin forward will do this Sunday at Croke Park.
After three September defeats on the trot to Cork, Healy will be hoping to finally add to her 2010 medal when Dublin face Mayo in the 2017 All-Ireland senior ladies football final.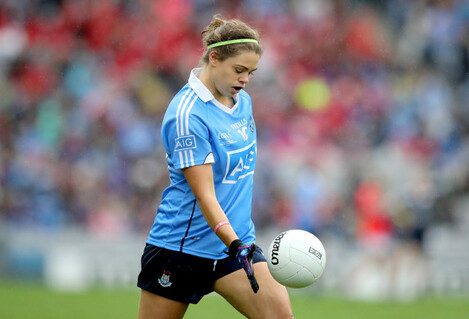 Noelle Healy in possession for Dublin during last year's All-Ireland final against Cork. Source: Ryan Byrne/INPHO
In spite of her hectic lifestyle, Healy has remained a key player for this Dublin team. That was in evidence when she chipped in with 2-3 against Westmeath as the Dubs retained the Leinster title. She hit the net twice more in the All-Ireland semi-final victory over Kerry.
Healy's achievements on the pitch seem even more impressive when details of her full-time profession are added for context. When she's not focusing on the road to Croker, the 26-year-old St Brigid's player works as an anaesthetist.
"I spent six years in UCD studying medicine," the two-time All-Star explains in a fascinating video produced by Dublin's sponsors AIG. "You do your year internship then, and once you're on the scheme it's another six years of training, so it's 13 years I suppose in total."
She adds: "Physically it's pretty demanding. You do long hours on call. It can be anything from 20 to 24 hours at a go. You go home and then you've got training the next morning. It's a delicate balance.
"I'm really lucky and I'm honoured to be able to play with Dublin. Being a doctor is something that I've wanted to do since I was in school. Sometimes while they might complement each other, a lot of the time they can kind of pull at each other.
"I think you just have to be able to prioritise one over the other. You just need to be able to decide at the time which one is more important."
It sounds like a tough schedule, but if Noelle Healy's seven-year wait for a second All-Ireland medal ends this weekend, it'll surely be worth it.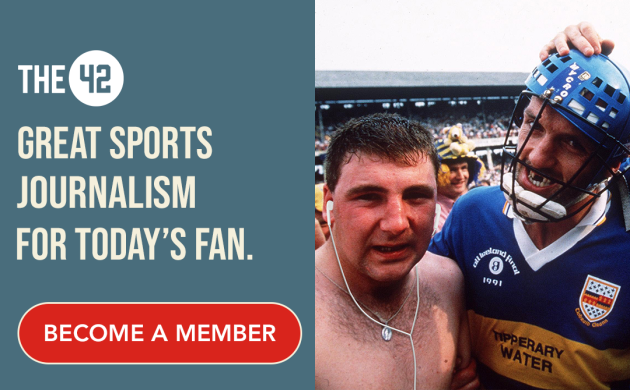 Source: AIG Ireland/YouTube
The first part of a triple header at Croke Park on Sunday begins at 11.45am, with Derry taking on Fermanagh in the All-Ireland junior ladies football final. That's followed at 1.45pm by the intermediate decider between Tipperary and Tyrone.
Throw-in for the senior final between Dublin and Mayo is at 4pm. Tickets for all three games, priced at €25 for adults and €10 for students/OAPs/U14s, are available to buy here.