NON-BASEBALL FANS may not be familiar with Mets star Matt Harvey and his bladder infection.
But that shouldn't stop you from appreciating the pun-tastic wizardry served up by the New York Post to accompany their report on Wednesday.
It emerged yesterday that Harvey's mystery illness was a infection that had caused a blood clot in his bladder, which cleared up without any major complications.
Good news for Harvey who can start in Sunday's season-opener against Kansas; good news for Mets fans; and good news for the creative geniuses at the Post who dreamed up seven spectacular headlines.
Rather than leave six of them on the cutting room floor, they managed to wedge them all in to this sensational splash (that one's ours, and very intentional!)
They've got:
Urine Luck
Whiz Kid!
Now He's A Reliever!
Swing & A Piss
Field of Streams
Piss & Tell
Pee Brain
Take a bow. In fact, take seven.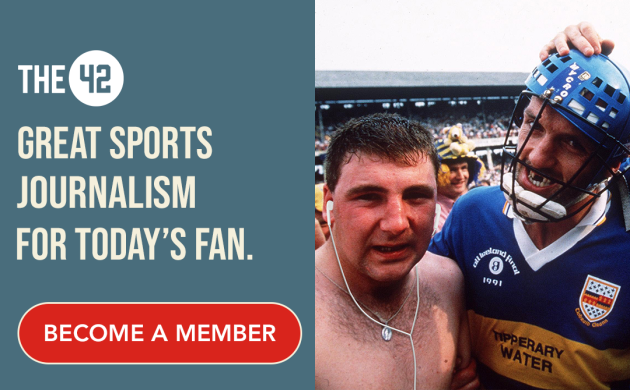 The42 is on Snapchat! Tap the button below on your phone to add!