IRISH GYMNAST Kieran Behan wants to get past those Disney-script headlines now by qualifying for his second Olympics and could yet be joined by a teenager writing a fairy-tale of her own.
Ellis O'Reilly only turned 18 last month but, like Behan, her performances at last October's World Championships were good enough to earn her a slot in next month's final Olympic qualification event – the first time an Irish female gymnast has ever reached this stage.
The schoolgirl from Dartford in London qualifies for Ireland through her paternal grandparents from Armagh and she is juggling her Olympic dream with completing her A-levels.
"When I think of the Olympics I think it's amazing because only a certain amount of people can get there. I never thought I would be in this position!" the blonde teenager admitted.
"I knew it was possible to qualify but I didn't really believe in myself fully. I thought if I could hit good scores at World Championships that there would be a good possibility but I just had to concentrate on my performances."
Both gymnasts need to finish in the top 24 at the final 'test' event which will take place in this summer's Olympic venue on April 16-17.
This is the same route that Behan successfully took to qualify for the Olympics in 2012 and he said "I'm confident that I can go there and achieve the qualifying standard.
"Ellis has a fantastic opportunity as well," he added.
"It's brilliant to have the possibility of two Irish gymnasts competing in an Olympic Games, especially because no woman has ever done it before.
"Ellis is in the same boat as I was in London. It's thanks to all the hard work we've put in and everyone in Gymnastics Ireland too."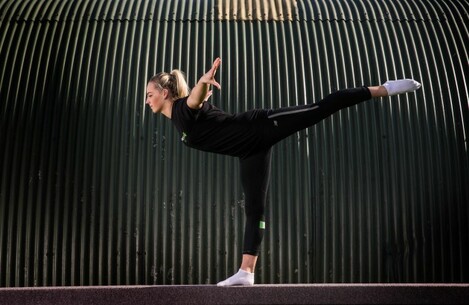 Behan's journey from being wheelchair-bound in his childhood to becoming an Olympic gymnast was the stuff of a movie-script four years ago and captured headlines world-wide in the build-up to London 2012.
But the 26-year-old feels he under-performed at the last Games and says "I feel I have unfinished business so qualifying for Rio would be like a redemption.
"Getting to London was a massive long-shot for me and a huge learning curve. I didn't know what to expect and I got myself as ready as I could at that point, but I was injured beforehand.
"For me now I want to show people we've been through that (London) but I can offer this as well, that I still have much more to achieve at the top level," he said.
"I learnt so much about managing my body by preparing for London and competing there. I feel I am a better athlete now and hopefully I can now show that."