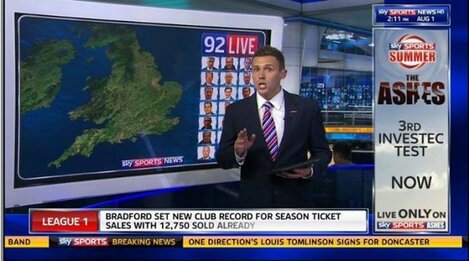 Credit: Pog Mo Goal
WHEN WE SAW Sky Sports News reveal this afternoon that Championship club Doncaster Rovers had signed none other than Louis Tomlinson of One Direction, we were sure we had finally lost it.
It turns out it wasn't someone tampering with the yellow ticker, however, and Rovers have in fact made an agreement with the pop star to become a "non-contract" player.
According to their website, it basically means that Louis, who played for the club in a charity match last season, will train with the squad and appear sometime this season as part of a campaign to raise funds for Bluebell Wood Children's Hospice.
Doncaster chairman John Ryan said: "I am honoured to let Louis play in my number to help raise money for the charity."
It's clearly a PR stunt so don't expect to see him lining out at the Riverside on a wet Tuesday.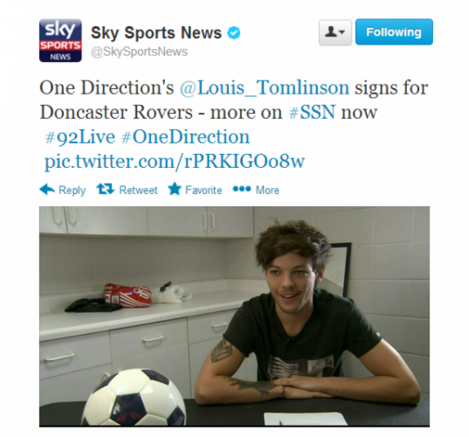 Credit: Twitter