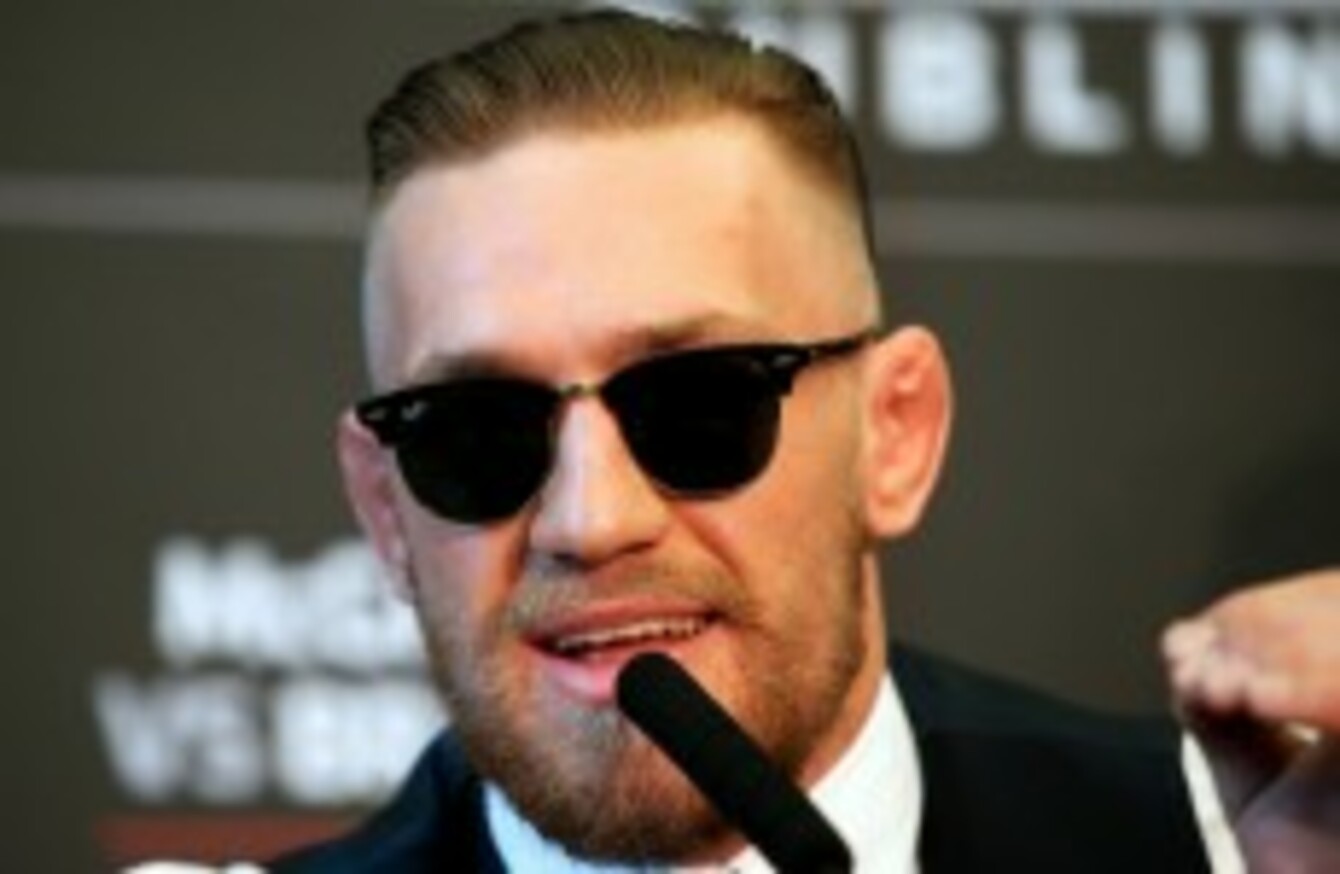 Image: Dan Sheridan/INPHO
Image: Dan Sheridan/INPHO
SO MUCH SYMPATHY has been extended Dennis Siver's way this week that you could be forgiven for assuming he had suffered a bereavement.
In what will be his nineteenth fight for the promotion, the German featherweight will headline a UFC card for the first time tomorrow night. His last fight was an untelevised prelim, and less than a year ago he was banned for failing a drug test.
But this weekend at the TD Garden in Boston, in the twilight of his career at 36 years of age, he has a chance to take down the new golden boy of MMA. The kind of career-defining opportunity he wouldn't have expected at this stage of his life. Yet in the eyes of some, he's being screwed by the UFC.
Some fans and sections of the MMA media have been critical of the UFC for almost entirely focusing their marketing efforts for this event on Siver's opponent, Conor McGregor. This despite Siver having received more press in the past few days than at any stage in his eight-year UFC career.
McGregor is more prominent on the event poster and has been the subject of several promo videos, but Siver has hardly been heard from. Perhaps it has something to do with that being exactly how he wants it, as he has mentioned regularly in interviews — Siver has actually done a few, believe it or not — most recently yesterday with MMAFighting.com's Ariel Helwani.
Speaking to The42 earlier this week, Siver described himself as 'old school' when asked about the PR side of the game. It's not for him. He's co-operative with media requests out of politeness, but he'd prefer to skip them completely. You can't promote a fighter who doesn't want to be promoted.
Siver is one of many fighters who'd prefer to avoid promotional duties and media obligations. Others embrace it, but few — perhaps none — have done so as tightly as McGregor.
His personality divides opinion and his words occasionally cross the line between what's acceptable and what's not, but the man from Dublin has displayed a peerless understanding of how to play the role of the sports entertainer in mixed martial arts.
It has accelerated his ascent through the rankings, and his rivals in the division have been unable to mask their envy. This week alone, McGregor has been called out by Cub Swanson — who seemed to be experiencing some sort of Twitter semi-meltdown — and Ricardo Lamas — who went to considerable effort to make a bizarre seven-minute McGregor parody video.
Both fighters are clearly irked by McGregor's standing as the likely next challenger to champion Jose Aldo, despite being ranked below them. They're veterans of the sport, but neither Swanson nor Lamas seem to have grasped the UFC's vision of MMA as entertainment first, sport second.
McGregor might still be a few wins shy of matching their achievements in the octagon, but as the full package he's in a league of his own. The UFC have been waiting for a star like him for a while.
Placing their primary focus on entertainment over sport might be difficult for the purists to stomach, but the UFC's priority — like any other business — is profits. To maximise those, they'll aim to give the fans what they ask for as often as possible.
At this moment in time, the UFC's fanbase want Jose Aldo to defend his title against McGregor more than any other featherweight… either to see McGregor win the belt or be humbled by the defending champion, depending on where you stand regarding the polarising 26-year-old.
Not every fighter can be expected to be as colourful as Conor McGregor. Far from it, because he's one of a kind. But his progress, in both the rankings and on the pay-scale, should alert the rest of the UFC roster to the fact that they haven't been offering enough to the UFC's PR machine.
More 'I'm in the best shape of my life and I'm feeling very confident' interviews won't suffice. As McGregor said in a recent interview: "How can you expect to eat if you bring nothing to the table?"
The media aspect of the sport isn't for everyone, of course. Regardless of the example McGregor has set, many will continue to keep a low profile and that's a choice they're very much entitled to. However, in doing so, perhaps they waive their right to complain about not receiving a pay increase or big fight they feel they deserve. In a sport where athletes are already largely underpaid, that's an unfortunate reality.
Dana White and the UFC haven't taken to McGregor because they've randomly hit it off as best mates, or anything like that. McGregor walks the line between athlete and entertainer better than any other UFC fighter. And in the space of two years, he has almost single-handedly brought an entire sport from the periphery to the back pages in his own country.
Similarly, if a time comes when McGregor is no longer earning money for the UFC, their loyalty will quickly diminish. McGregor won't be the first fighter to suffer that fate either. But right now that's difficult to envisage.
A common complaint from fans over the years is that the UFC have focused on building their brand instead of their fighters. With McGregor they're bucking that trend. Tomorrow they need to put bums on 18,000 seats in an arena in the Irish capital of the USA. Half an hour down the road, there'll be 70,000 sports fans watching the New England Patriots try to win the AFC Championship. Pinning their hopes on a confident kid from Dublin was a no-brainer for the UFC this weekend.
McGregor hasn't created this persona by chance either. Money is his major incentive and from the outset he recognised that the career of the sportsman is a short one, so every day is an opportunity to maximise your earnings and lay foundations for the future. Given the nature of combat sport, a fighter's next bout could always be their last. Make the most of it while you can, is his philosophy.
Less than a year ago, Dennis Siver was hit with a ban for a serious breach of Nevada State Athletic Commission rules, and his career with the UFC was probably in jeopardy. Tomorrow he'll have the biggest fight of his career, a last throw of the dice to make a run at challenging for a UFC title, in a famous arena, the home of iconic US sports franchises like the Celtic and the Bruins.
He probably hasn't stopped counting his lucky stars since he was offered this fight. Although the odds are stacked against him, the pressure and expectation is on McGregor's shoulders. The Russian-born veteran has everything to gain.
Sympathy for Siver? Not from me.