WATERFORD COUNTY BOARD chairman Paddy Joe Ryan is appealing for hurling counties not to support the CCCC/Central Council's motion to restructure the All-Ireland senior hurling championship.
Source: Cathal Noonan/INPHO
A Special Congress will take place on Saturday to consider the proposed revamp of the Liam MacCarthy Cup competition.
Central Council's Motion 2 proposes to reduce the competition to 10 teams and play the five-team Munster and Leinster championships on a round-robin basis.
Ryan is fearful the extra fixtures will put even more strain on counties to run off club championships.
"I'm appealing to all counties to support the status quo," he told The42 today.
"Everyone is coming out now and saying we have to have change. I hope there won't be change and I hope the counties will support the status quo and we'll keep the great Munster hurling championship that we have. And the qualifier series and the All-Ireland series."
At a "very-well attended" meeting of Waterford club delegates and the county board last night, Ryan said there was unanimous opposition to the proposed changes.
"All clubs and delegates were dismayed that there was any attempt to change the championship," he stated. "Especially after having the most successful championship ever.
"We've just changed the senior football, next thing we've a new hurling championship. People can't understand why we didn't see would the football work before we changed anything.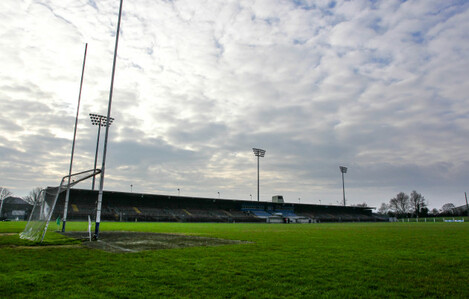 Fraher Field back in January Source: Ken Sutton/INPHO
"There'll be huge disappointment in Waterford if it's changed because we can't play our club games as it is. The new championship is certainly not going to help club games."
Ryan said the county board "didn't talk to county management or players" about the proposed changes, but that the "delegates are from the clubs of county players."
Derek McGrath's side reached the All-Ireland hurling final this year, but it their run has caused a backlog of club fixtures in the county.
"I'm just after coming out of Fraher Field now and we have nine vital championship games there this weekend. That doesn't include any underage games. We had no game for the whole summer and we have nine knock-out championship games starting tonight.
"We're depending on the weather. Clubs are rightfully up in arms. It's crazy. I think this new fixture schedule will make it worse. We have many, many games in Walsh Park as well.
"I'm just wondering will we get through it and trying to make Munster club championship schedules. We're hoping to make every Munster club championship except the senior football. One bad weekend of postponements would put the whole lot out of line."
It was announced last week that the Deise would have no representatives in the Munster club SFC after the county board indicated the club championship wouldn't be finished in time to enter a team in the provincial campaign.
Ryan says that decision was out of their control.
"I can assure you that's not the CCC's fault. That's a matter for another day. It's still embarrassing for me as chairman of the county board. We made every effort. We were met with obstacles from players, clubs and everything to play games in the summer."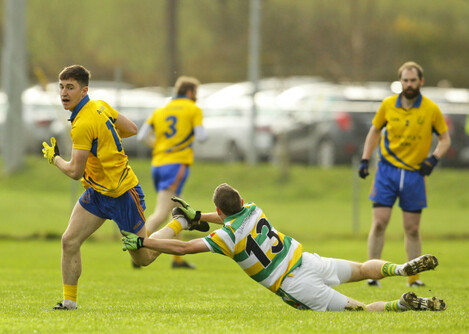 Waterford senior hurler Conor Gleeson in action for The Nire in the Munster senior club football championship last year Source: Ken Sutton/INPHO
It has been suggested by the Club Players Association that the GAA will unveil a National Master Fixtures Plan by the end of October which will feature "exclusive club weekends" to ease the burden on county boards during the year.
"I can't see that happening," argues Ryan, "because what suits one county doesn't suit another county. If it's club exclusive weekends and you've something happening or going on and you can't play matches.
"I've been involved for 25 years and I've been around the block more than anybody. We've a fantastic senior football championship this year in Waterford and we're so held up. I don't know when the county final will be played. It's embarrassing for me."
In terms of what the Waterford chairman would like to see introduced, he believes the inter-county season must be tightened up.
"Surely we can compact it a bit more and surely we can play club games in the middle of the summer.
"It takes seven weeks to run a competition (Munster SHC) that has only five teams in it. And then there's a five week break for the winners until the All-Ireland semi-final.
"We need to tighten up our schedule and we're too concerned with television times allowing when we can play games. Game times have to be suitable for televising. This is the big problem. I don't know how we're going to sort out that. Bringing forward the All-Ireland will be a help as well."
Subscribe to The42 podcasts here: