EYEBROWS WERE RAISED when word first began to filter through.
Manchester United were in the midst of an injury crisis but even still, many were left more than a little apprehensive at the prospect of unknown and untested Northern Irish teenager Paddy McNair being thrown in at the deep-end.
On the eve of a Premier League meeting with West Ham, the 19-year-old was named in Louis van Gaal's squad and when the teams trotted out at Old Trafford the following day, inexplicably, he was part of the starting XI.
Even the most hardcore United supporter found it difficult to fathom. Tom Thorpe, then-captain of the under-21 side, had long been identified as senior first-team material. But he was ignored. Instead, a largely unlikely figure had got his chance. And McNair didn't disappoint. Steady, if unspectacular, he kept his place for the following fixture against Everton. Two starts and two wins for United.
Even when the injuries cleared up, McNair retained his place in the squad. He had incurred the faith of Louis van Gaal, a notoriously ruthless taskmaster, and even when there were wobbles – like being hauled off after just 39 minutes away to Southampton – he came back stronger, refusing to buckle under the weight of everything.
That traumatic night at St. Mary's could've been the end but McNair shook it off and followed his coach's instructions.
Earlier this summer in a rare interview, he shed some light on the experience.
"I haven't watched the game back", he told the Manchester Evening News.
I just forgot about it. The manager said to me afterwards 'just get on with it'. I started ten days later against Newcastle and it was forgotten about."
It showed the character and attitude McNair has. And it's why a former coach from back home wasn't too surprised by developments.
Pascal Vaudequin, the former League of Ireland full-back and probably best-known for his time with Derry City, has been an underage coach with the Irish Football Association for many years and first came across McNair when the youngster had steadily impressed for local side Ballyclare Colts and made the grade at county level.
"He was 12 or 13 when I first met him. I was involved in the County Antrim setup at the time and there were young kids from Ballyclare and the first time I saw him play I was very surprised by his level of technical ability. But what I was more impressed with was his game awareness. Being honest with you, I rarely see players like that."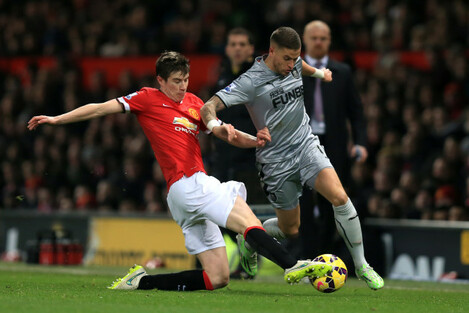 Source: Empics Sports Photography Ltd.
His ability to read the game explains a lot. Upon arriving at United, McNair was an attacking midfielder. But in 2012, McNair was dropped in as a centre-half because of a spate of injuries. He stayed there for the remainder of the season. His then-coach, Paul McGuinness was impressed.
"It's nice to be able to say with him maybe you can play centre-midfield like a Michael Carrick role or at the back", McGuinness said.
"The next year or couple of years will decide that for him. He's got to develop himself."
At one stage back in January, McNair featured in an Under-21 game against Liverpool, televised live by Sky. He started in defence but pushed into a midfield role in the second half and grabbed the winning goal in a 2-1 win. Gary Neville was glowing in his praise.
He looks a really good player. He's a good footballer. Louis van Gaal has thrust him into the first team. He came to Man Utd as a No 10 so to play centre-back, right-back, holding midfield, he's learning so much, and you expect so much of them when they go in the first team. He had a couple of unfortunate experiences, away at Southampton when he was substituted but he's come back from that."
According to Vaudequin, it's because of McNair's ability and intelligence that he can effortlessly slot in to a variety of different positions – something that van Gaal admires in his players.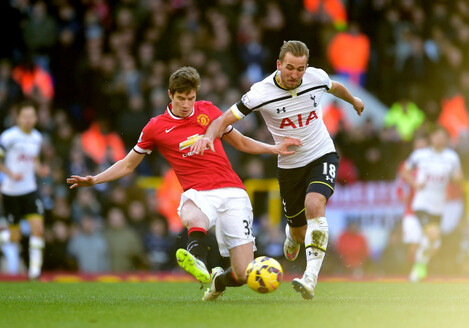 Source: PA WIRE
"He was an attacking midfielder but Paddy could play anywhere", he says.
"When we started the training sessions and went through the technical testing, he was doing everything we were asking. The commitment of the kid was already there. Not only commitment but sometimes you have talented players and the attitude isn't right. Sometimes they're just not focused.
We did a session with some combination play and Paddy turned around and said 'Maybe it would be quicker to do it this way'. I was amazed. A young kid at about 14 years of age to do that so we stopped the session and I said 'Paddy, show me what you're talking about'. You never know in football whether someone is going to make it but you knew that he had every aspect and was well-equipped to go to England.
"So many clubs wanted him but he keeps his feet on the floor. His background was very strong, very solid and that helps the young boys to stay humble. We knew he was professional material. He was listening when he was looking at you and trying to apply everything. Being talented is one thing. You can have a lot of people with talent – it can be physical or technical.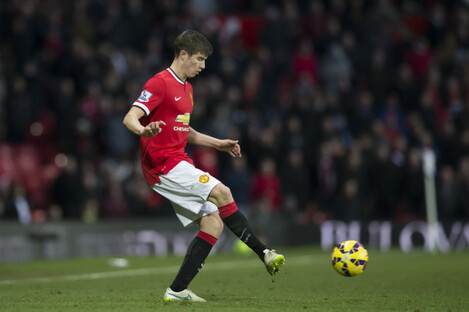 Source: Jon Super
But he's got the attitude, the personality, he's extremely focused – all the qualities required to become a professional footballer. He wasn't afraid to work during his training sessions. He was always working – always on the ball, always looking to improve. I know what I'm saying is a cliche – but that's what football is all about. If you want to make it as a player, you have to make sacrifices and Paddy was ready for that. He's somebody who I've never seen drink Coca-Cola. I mean, you can see those players that have that wee bit extra, that focus."
Though McNair has seemingly come from nowhere to claim a spot in the United squad, his route to the top has been far from easy. For a long time, he wasn't getting his game for club or country and it was a matter of perseverance and patience before things began to click into place.
"I wasn't surprised that he made it but I was surprised that he made his debut so quickly", admits Vaudequin.
You have to remember that he wasn't picked at underage level sometimes because he was a little bit behind physically. He was small, not the tallest. Usually, and sadly, sometimes we focus too much on the physical aspects of the young players – the height, power, strength. So at the time, he was selected but didn't play. At under-16s and under-17s, he was on the bench. At under-21, it was the same – he was on the bench. And to be fair to Jim Magilton (Northern Ireland's under-21 coach), he said 'I'm going to play him, I have to play him' because he could see his talent."
During our chat, Vaudequin repeatedly stresses the role played by McNair's family in keeping everything calm and composed.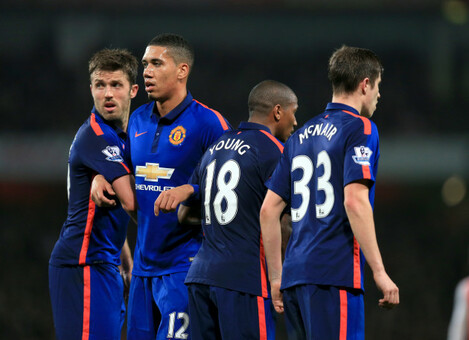 Source: PA ARCHIVE IMAGES
"I've been working in youth football for a very long time and sometimes the parents get too carried away with their sons. They think they'll be their pensions or something like that. This is the beauty of Paddy's parents – they kept his feet on the ground. They always trusted the coaches, always listened to what they said and they were absolutely brilliant."
Perhaps the biggest indicator of how highly-rated McNair is at Old Trafford is the fact that he's still there.
He's been on the bench for each of Manchester United's league games this season and could be included in the match-day squad for Saturday's evening kick-off against Liverpool.
This summer, van Gaal has cleared out plenty – young and old. Senior defenders like Rafael and Jonny Evans have been cut. Rumours continue to circulate that Marcos Rojo could easily be sold too.
Tyler Blackett, who featured heavily alongside McNair at the start of last season, has gone to Celtic on loan. Tom Thorpe, who McNair started ahead of in his debut against West Ham, has been sold to Rotherham. Liam Grimshaw – who partnered McNair in central defence for the Under-18s, is currently at Motherwell. Last season, Michael Keane was sold to Burnley, Alex Buttner to Dinamo Moscow while United have struggled to really come to terms with the departures of Rio Ferdinand, Nemanja Vidic and Patrice Evra.
And yet, through it all, McNair remains. And Vaudequin is immensely proud.
"When you see the amount of players that have left Old Trafford and he's still there. That means van Gaal must see what we saw back here. His attitude is absolutely critical. In football, it's not about talent. The willingness to work, the desire to be a professional footballer – he's got all that. It's quite impressive to see a young kid who was training with us and last year he was training with Di Maria, Rooney at nineteen years old – wow. That's impressive, no?