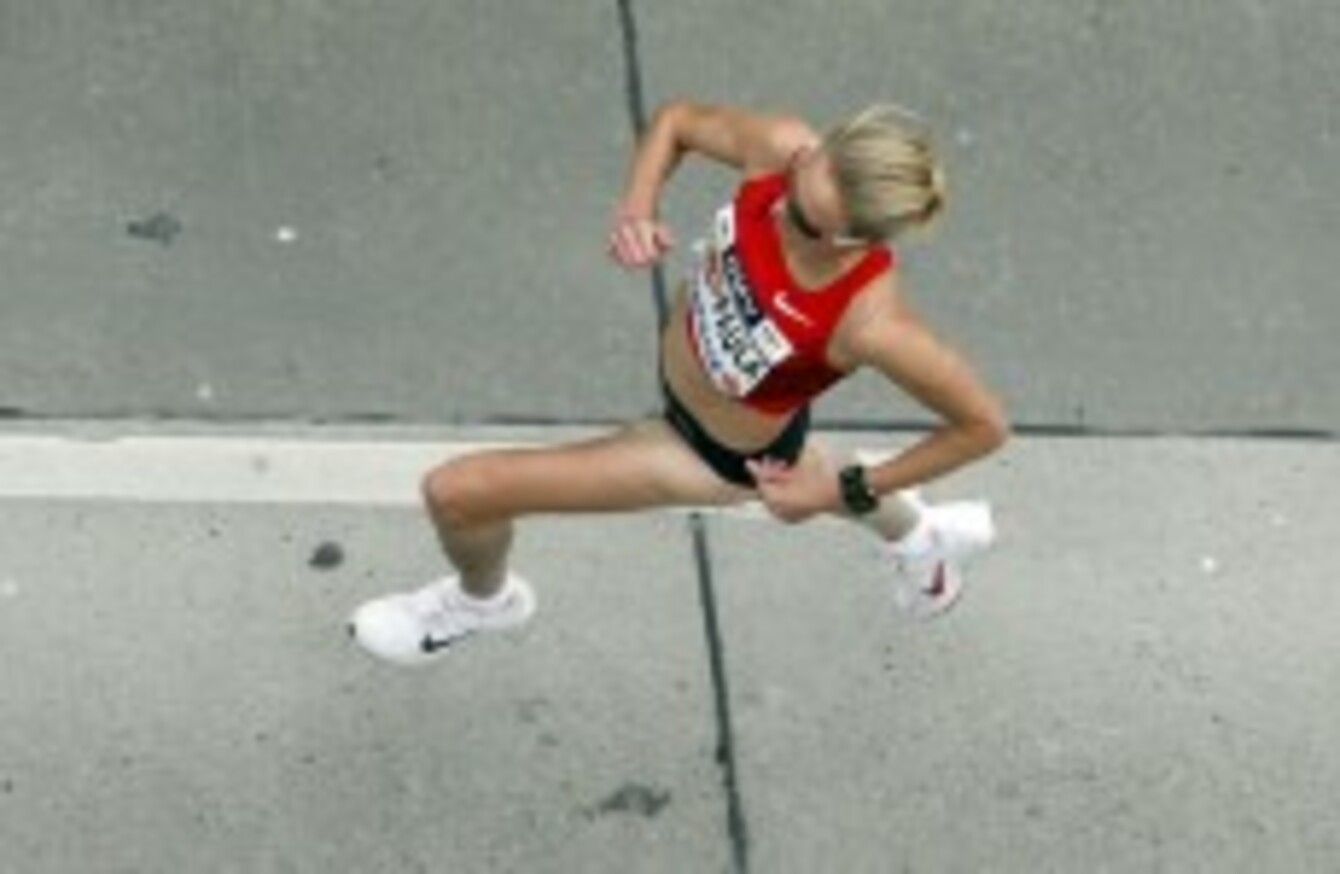 Image: Ronald Zak/AP/Press Association Images
Image: Ronald Zak/AP/Press Association Images
PAULA RADCLIFFE MAY be forced to retire from competitive racing because of ongoing complications with her foot injury.
Radcliffe, who set the women's world record with a time of 2:15.25 during the 2003 London Marathon, was forced to pull out of the 2012 Olympics shortly after specialist treatment in Germany failed to cure the problem.
The 39-year-old then underwent surgery in August when it emerged her injury was more serious than first thought.
At that point Radcliffe still retained hopes of participating in a 10-kilometre race, as well as the 2014 London Marathon, but with her injury problems persisting, she conceded today that she may never be able to return to the sport.
"Targets have gone out of the window," Radcliffe told BBC Sport.
"I'm very much in that limbo where I know and accept that realistically it may not be possible.
"But at the same time I have a little window of hope and I would rather be able to finish my career in a race, rather than a race I can't actually get to the start line of."
She added: "I've not even been able to run after the kids in the last few months, and you start to think about the first goal – to get back and be able to have a normal active life and then worry about if I can get back to competing.
"In all honesty with me, it was probably always going to be something going wrong with my body that would make my career start to wind down because I am always going to want to keep competing and keep getting out there.
"I would love to be able to run a couple more marathons before I finish, even if it's just another half marathon.
"At the same time I would still like to have a healthy foot in 20 years' time."