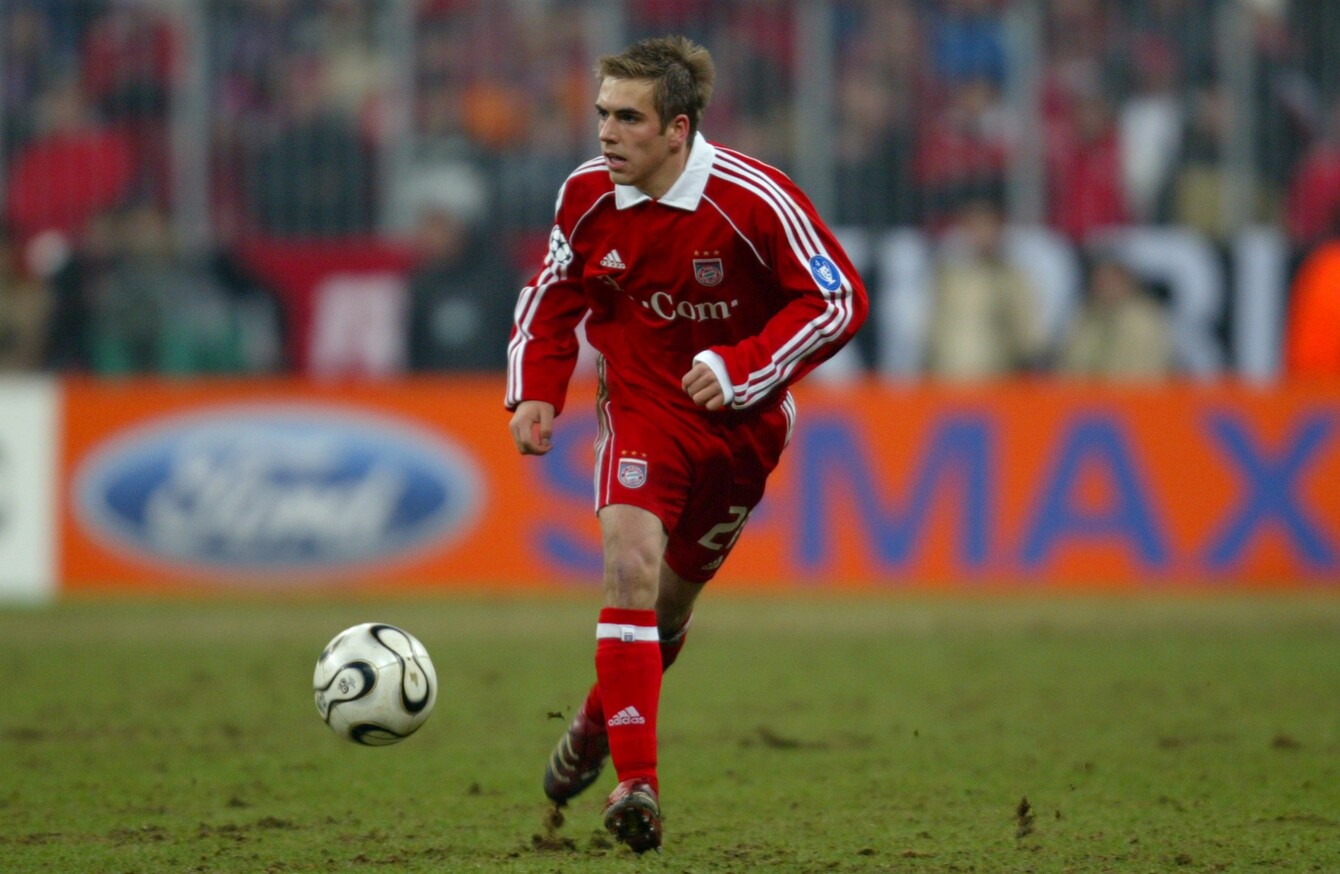 Image: Barry Coombs
Image: Barry Coombs
IN 2012 I was working as a TV presenter with Fox Sports in North America. The network sent me to Munich to cover that year's Champions League final between Bayern and Chelsea.
One story I wanted to investigate was the amount of Academy-developed youngsters that would likely be part of Bayern's starting XI. Bastian Schweinsteiger, Thomas Muller, Toni Kroos, Diego Contento and Philipp Lahm had all come through the ranks and the topic was worth exploring. Just what made the Bayern kids so good?
So, with my small Bavarian crew, we headed for Saebener Strasse where I sat down for an illuminating interview with club royalty Werner Kern. Part of the backroom staff during their 1970s heyday, Kern enjoyed a management career of his own before returning to Bayern in the late-1990s to take over the restructured youth setup. Under his guidance, the conveyor belt began to churn out a number of gifted young players. But early in our conversation, it became clear that Lahm was considered the most gifted of all.
Listening to Kern discuss the diminutive, domineering right-back's personal journey was a treat. There was a twinkle in his eye.
"Philipp is an extraordinary talent, a natural talent", Kern told me.
Everything he does looks so easy but it's so difficult. He knows how to handle situations. He knows how to find a solution for certain situations and that's the most important thing. He's anticipating these things. And he did it from the beginning. Physically, he was far behind the others. But we have always been aware that he's an outstanding talent. So we had to protect him in certain age-groups.
I remember we played a tournament in Italy and there were some very strong boys playing against him and they hit him, of course. But he mastered them too. We took him off at half-time because it was too dangerous for him. Whether the opponents were physical or not, he was always the best".
After wrapping the interview, we made our way towards the main reception area. But we spotted two red shirts doing some jogging on a nearby training pitch – just them, no-one else. It was Mario Gomez and, quite inevitably, Lahm. Always finding something extra to give.
It's hard to believe that Lahm is only 33 years old. Firstly, it feels like he's been around for a lot longer and secondly, he just seems too young to call it quits.
But the intensity has taken its toll. Ever since he rolled into the Bayern academy as a child, it's been a relentless, uncompromising rise to the top. Perhaps he always felt the need to dig a little deeper. He just about scrapes 5'6″. Physically, it's been a constant battle. Mentally, it's been something similar.
After a temporary stint at Stuttgart, Lahm returned to Bayern in 2005 but tore ligaments in his knee. Ahead of him in the queue were some lauded, decorated veterans like Willy Sagnol and Bixente Lizarazu. But he was never over-awed. He battled back from injury, became first-choice and excelled at the 2006 World Cup with his country – at left-back.
In 2008, Barcelona wanted to sign him. But Lahm turned down the move, preferring to embed himself in the Bayern culture and become a respected voice within the club. He longed for even more responsibility. He wanted to shoulder bigger burdens. But he wanted to do it in a different way.
He has always remained unheralded, under-appreciated. As a captain, he does not shout and scream. Instead, it's about focus and determination – an extension of how he plays the game. As much as Lionel Messi leads by a more visual form of inspiration, Lahm is forever quiet and unassuming.
"He didn't get any roles where he had to speak in school plays at his nursery", his mother once said in an interview.
"He was always a tree. Or the moon or the sun."
Like Kern said in 2012, Lahm is always thinking of the answer. Nothing is ever done with eyes closed. It's why Pep Guardiola adored him so much during his stint as Bayern manager. The praise was constant, gushing.
"Philipp Lahm is perhaps the most intelligent player I have ever trained in my career. He is at another level", he said in 2013.
"Bayern have had legends such as Franz Beckenbauer, Gerd Muller, Uli Hoeness and Kalle Rummenigge", Guardiola said a few years later.
"For me, Philipp Lahm is at the same level as those legends. He is the perfect captain for Bayern and has helped me a lot both on and off the pitch. He is the only right-back in the world who can dominate play from his position. He always plays well. I have not seen Lahm play a single poor game over the past three seasons."
Under Guardiola, Lahm enjoyed a resurrection. He was moved from his right-back berth and became a central midfielder. It was a seamless transition. He wasn't just a fill-in. He looked like he'd played there for his entire career. At the 2014 World Cup, he started in midfield – the third time he'd played at the tournament and a third different position.
But the impact was lost on him, really. In an interview with Der Spiegel, Lahm spoke about being perceived as one of the best in the world. It said much about the way he's programmed.
Fans want to experience a spectacle in the stadium. They want to see a player who can leave one or two of his opponents in the dust and score a goal. Talent, technique, dribbling and goals are what counts, more so than good, intelligent positional play. If you want to win a match, something has to happen up front".
The humility has followed Lahm right to the end. Announcing his decision to step away from the game at the end of the season, the reason was simple: the inevitability of not being able to maintain the standards he has set for himself.
"More than a year ago I started checking and questioning myself from day to day and week to week", he said.
"I'm certain I'll maintain peak form through to the end of the season. I can manage that until the end of the campaign, but not beyond it."
Gary Neville tells the story of realising his time had come as he sat on the toilet in the away dressing-room at The Hawthorns at half-time. He'd been picked apart by Jerome Thomas and should've been sent-off for a badly mistimed challenge. He was eventually hauled off with 20 minutes to go. And then it was all over.
For Lahm, always assessing situations, he had scrutinised this for a while. It's been a long time since he was caught out by anything and even his retirement was meticulously controlled.
Distinguished, driven, unassuming and a consistently excellent performer, he went against the modern footballer stereotype.
In an era when the loudest constantly seems to get the most attention, be thankful Lahm is around for a few more months yet.