Updated at 13.21
12. Ronaldo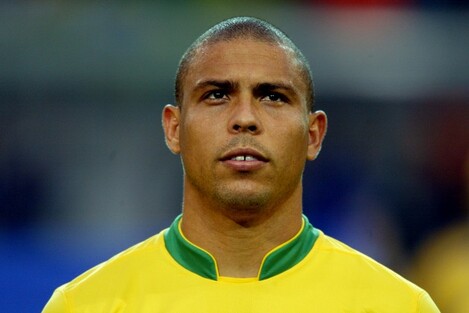 Source: EMPICS Sport
TWO-TIME BALLON d'Or winner Ronaldo had to wait five years to win the prize for the second time, triumphing in 1997 and then 2002. Considered one of the greatest strikers that the game has ever produced, the fact that he featured in four consecutive World Cup squads (during which Brazil won two titles) illustrated that, unlike some stars, he had longevity as well as talent.
11. Gerd Muller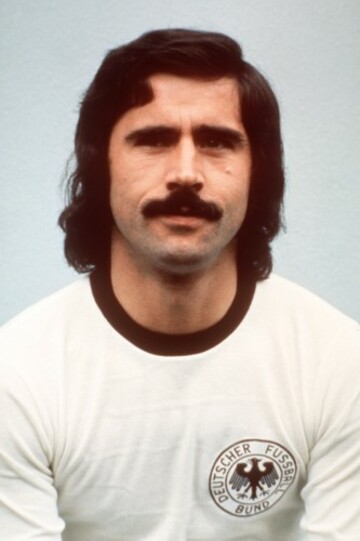 Source: Witters/Press Association Images
Muller won the Ballon d'Or in 1970, also finishing runner-up in 1972 and coming third in both 1969 and 1973. His prolific goalscoring helped him garner such acclaim, as he managed an incredible 68 goals in 62 games for West Germany, as well as 487 goals in 555 games at club level.
10. Eusebio
Source: S&G and Barratts/EMPICS Sport
The Portuguese international, who sadly passed away last year, was twice runner-up for the Ballon d'Or in 1962 and 1966, in addition to triumphing in 1965. The best period of his career undoubtedly came at Benfica, where he won 11 Primeira Liga titles, five Taça de Portugal titles and a European Cup. He is also the eighth-highest goalscorer in the history of the European Cup, as well as being second in the pre-Champions League era.
9. Franz Beckenbauer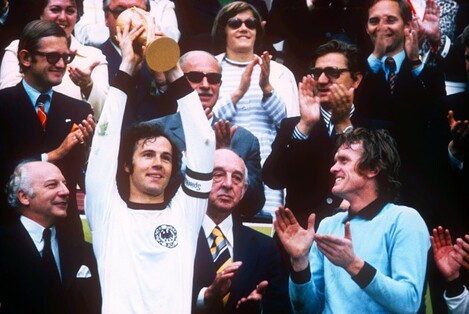 Source: EMPICS Sport
Arguably the the best defender the game has ever seen, the World Cup winner was famed for his ability to carry the ball forward imposingly and initiate attacks. Beckenbauer is one of the few people to win the Ballon d'Or award more than once (in 1972 and 1976), and made the top-three shortlist five times in total.
8. Bobby Charlton
Source: PA Archive/Press Association Images
Described by no less than John Giles as the greatest footballer he ever saw, Charlton was rewarded for England's World Cup win in 1966 with the Ballon d'Or. He also proceeded to finish second the following two years. Moreover, in over 600 league appearances for United, he scored an incredible 199 goals — not bad for someone who was predominantly renowned as a midfielder.
7. Zinedine Zidane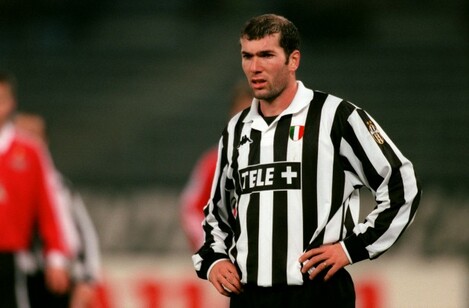 Source: EMPICS Sport
As is usually the case with the greatest stars, the bigger the occasion, the more Zidane seemed to thrive. He dominated the 1998 World Cup final, when most people expected his opponent — Ronaldo — to be the main influence, while he also scored arguably the greatest goal in Champions League history in the 2002 final.
6. George Best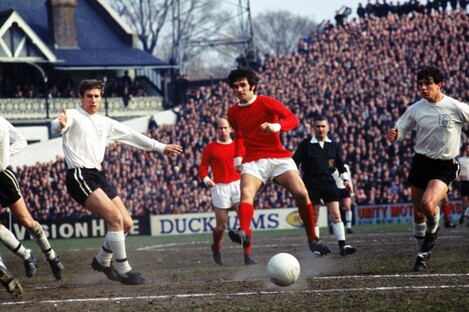 Source: EMPICS Sport
His career at the top level may have ended prematurely, but few footballers shined brighter in such a short space of time as George Best did. The Northern Irishman's acquisition of the Ballon d'Or in 1968 coincided with Man United's first European Cup win, while he also finished third for the prize in 1971.
5. Michel Platini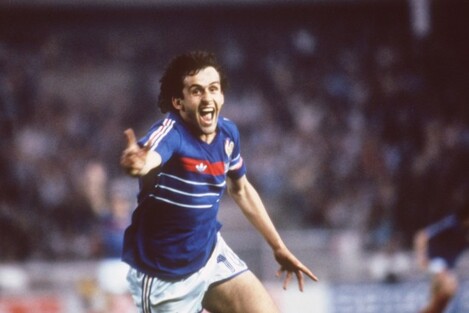 Source: Press Association Images
The footballer that Eamon Dunphy famously branded "a good player, not a great player," Platini is one of just three stars to win the old version of the award on three occasions — 1983, 1984 and 1985. In addition to numerous other honours, he holds the record for most goals scored (9) in a European Championship tournamennt.
4. Alfredo Di Stefano
Be part
of the team
Access exclusive podcasts, interviews and analysis with a monthly or annual membership.
Become a Member
Source: SMG
The Argentina-born legend scored goals at a prodigious rate wherever he went, including a stunning 216 goals in 284 games for Real Madrid. Winning the award in both 1957 and 1959, he is also arguably the greatest player never to appear at a World Cup, despite winning 31 caps for Spain in the early 1960s.
3. Johan Cruyff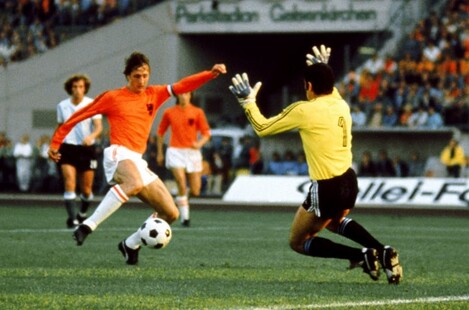 Source: EMPICS Sport
A Dutch legend and leading practitioner of the country's revolutionary 'Total Football' style, Cruyff — along with Michel Platini and Marco van Basten — is the only player pre-2009 to win the award three times (1971, 1973 and 1974). With his unique style of play, he influenced a generation, not just of players but also managers, and furthermore, enjoyed considerable success as a coach. A fantastic player, but perhaps more importantly, one of the game's great minds.
2. Cristiano Ronaldo
Source: Andres Kudacki
Given his consistent brilliance over a number of years, it's amazing to think that the 29-year-old has won the Ballon d'Or just twice so far — in 2008, the year Man United last won the Champions League, and last year. That said, he is favourite to win it for a third time this year, and it would hardly be a surprise were he to add to these accolades in future seasons to boot.
1. Lionel Messi
Source: AP/Press Association Images
There are many excellent players on this list but it's hard to argue that any of them have managed to match Messi's sustained brilliance over a number of seasons. An indicator of how good he's been is the fact that he's finished either first or second in the past six years in the race for the prize, and he may well make it seven this year. He is also the only footballer ever to win the Ballon d'Or four years in a row and is destined to be remembered as one the games greats despite still only being 27 years old.
N.B. Until George Weah's win in 1995, non-European players weren't eligible to win the prize, hence the exclusion of Pele, Diego Maradona et al.
Do you agree with our choices? Let us know in the comments section below.