WHETHER IN HIGH class restaurants or airport hotels, Premier League executives have started racking up the air miles as they attempt to deliver their club's summer transfer targets.
The top targets have long been identified after months of scouting, data analysis and meetings to discuss the player's merits, the likelihood of a deal and budgets for fees and wages.
For every club, that process is different.
Long gone are the days when a manager would choose his targets and negotiate transfer fees and wages on behalf of his club.
The closest to that now in the Premier League is Arsene Wenger, who continues to call all the shots after almost 19 years in charge of Arsenal. Wenger is not quite a one-man band, but he is known for his micro-management and his desire to be involved in every step of the process.
The Frenchman will lean on people like chief scout Steve Rowley, but he will make sure he has seen hours upon hours of any potential target in action.
Wenger will also make clear to the board his valuation of the player and set financial barometers for chief executive Ivan Gazidis and chief negotiator Dick Law.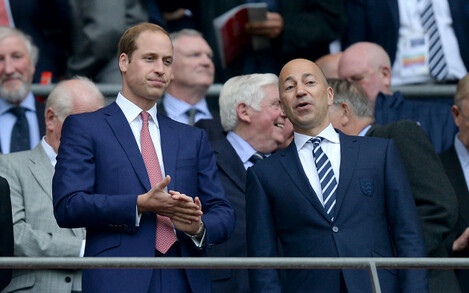 Arsenal chief executive Ivan Gazidis isn't heavily involved with what happens in the transfer market Source: PA Archive/Press Association Images
Indeed, for many years Wenger's total control of transfer strategy would frustrate the Arsenal hierarchy. He would annoy them by treating the club's money like his own, even though they had the means to bring in expensive signings, which they eventually did when Mesut Ozil arrived in 2013.
Alexis Sanchez followed from Barcelona last summer. Likewise, Wenger is also known as a ditherer. He can often change his mind or decide he needs to see more games from a player.
It is one of the flaws of a system in which one man has so much control, but the Arsenal manager can never complain that signings have been brought in above his head.
At other clubs, it's not quite so simple. Louis van Gaal will have a bigger say in Manchester United's signings this summer and Txiki Begiristain will be in charge of Manchester City's transfer business again.
In comparison, Ed Woodward was central to United's recruitment process when David Moyes was manager Source: AP/Press Association Images
At Manchester United last summer, there was a sense that the strategy was somewhat jumbled, a mix of three scenarios. There were the transfer that had been lined up by David Moyes, the players requested by van Gaal and opportunistic deals for big-name players pushed through by executive vice-chairman Ed Woodward.
This year, it is understood that van Gaal has very much driven the identification of transfer targets and the early £25 million deal to bring in Dutchman Memphis Depay bears that out.
While Woodward would love to sign a galactico like Gareth Bale and has a close relationship with super-agent Jorge Mendes, his role is now clearly as the money man, with Van Gaal identifying the players he should attempt to bring to Old Trafford.
Van Gaal has also been able to make use of a scouting department that was overhauled and modernised by Moyes during his doomed 10 months at the club.
Jorge Mendes is an agent to the stars Source: EMPICS Sport
Across town, City have no such need for modernisation but must improve their decision-making to bring in top quality players that will enable them to win back the league title next season.
Manuel Pellegrini is, of course, involved in the process but City's transfer policy is very much driven by the ex-Barcelona men at the top in chief executive Ferran Soriano and director of football Begiristain. C
ity use a traditional sporting director model. They want the head coach to focus on preparing the team and have a system in place to maintain as much continuity as possible should the manager depart.
Begiristain is the kingmaker at the Etihad, with his wealth of knowledge and his strong contacts book. He is under pressure after City's poor title defence and is the man responsible this summer as they look to sign A-list stars such as Juventus midfielder Paul Pogba and wantaway Liverpool winger Raheem Sterling.
Champions Chelsea have worked superbly in the transfer market in recent years, both in terms of signings and sales, and are the blueprint for their rivals.
Manager Jose Mourinho is in full control of which players are identified to improve the first-team, so long gone are the days when owner Roman Abramovich will enforce a vanity signing like Fernando Torres or Andrei Shevchenko on the coach.
But there is still a clear process. When Mourinho makes his transfer recommendations, they then go to the football board for approval by Chelsea's directors. Since chief executive Ron Gourlay left the club, Marina Granovskaia – Abramovich's former personal assistant and his representative at the club – has taken charge of negotiating transfers.
Technical director Michael Emenalo is also heavily involved in negotiations and has been credited with Chelsea's policy of recruiting the best young talent from across Europe before sending them out on loan.
The best of them will return to west London for Mourinho to decide whether they have a future, but most can expect to be sold on, at a profit.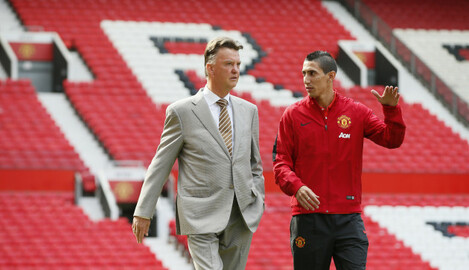 LVG has taken a hands on approach since taking over at Old Trafford as he governs the comings and goings Source: AP/Press Association Images
It is a vital part of a strategy that has allowed the Blues to cope better than any of their rivals with Uefa's Financial Fair Play regulations.
Liverpool have tried to employ a similar method. Brendan Rodgers, their manager, sits at the head of a fabled transfer committee and, ultimately, has the final say on incoming and outgoing players, as much as he would like to distance himself from last summer's £115m spending spree.
The idea of the committee is that responsibility is shared. Risk is reduced and there is less chance of a disastrous decision being made on the whim of one man.
The instruction for the Reds' owners, Fenway Sports Group, is to target young players undervalued in the market and with the potential to improve.
The problem comes when there are significant disagreements within the group and the Reds end up signings players that are compromises, without everyone fully bought in.
Ian Ayre, the chief executive, sits on the committee and is expected to tie up the deals, with the group completed by head of analysis Michael Edwards and Dave Fallows, who is the club's head of recruitment.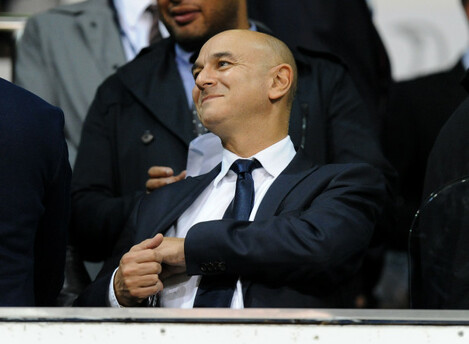 Daniel Levy is renowned for being difficult to do business with Source: PA Archive/Press Association Images
It is not too dissimilar to the model employed by Tottenham, who have for many years operated by committee when it comes to transfers.
At Spurs, chairman Daniel Levy sets the budget and along with head of football operations Rebecca Caplehorn will negotiate the transfers.
Targets are identified by a group that includes technical director Franco Baldini, recently appointed head of recruitment Paul Mitchell and manager Mauricio Pochettino.
There is a clear feeling at Spurs this summer that it is Mitchell and Pochettino as a duo that are driving the club's strategy, which has continually raised questions over whether – or why – Baldini has a future at White Hart Lane.
Every club has a different method for going about their transfer business. The work is well under way to see which strategy will work best this summer.
- Greg Stobart