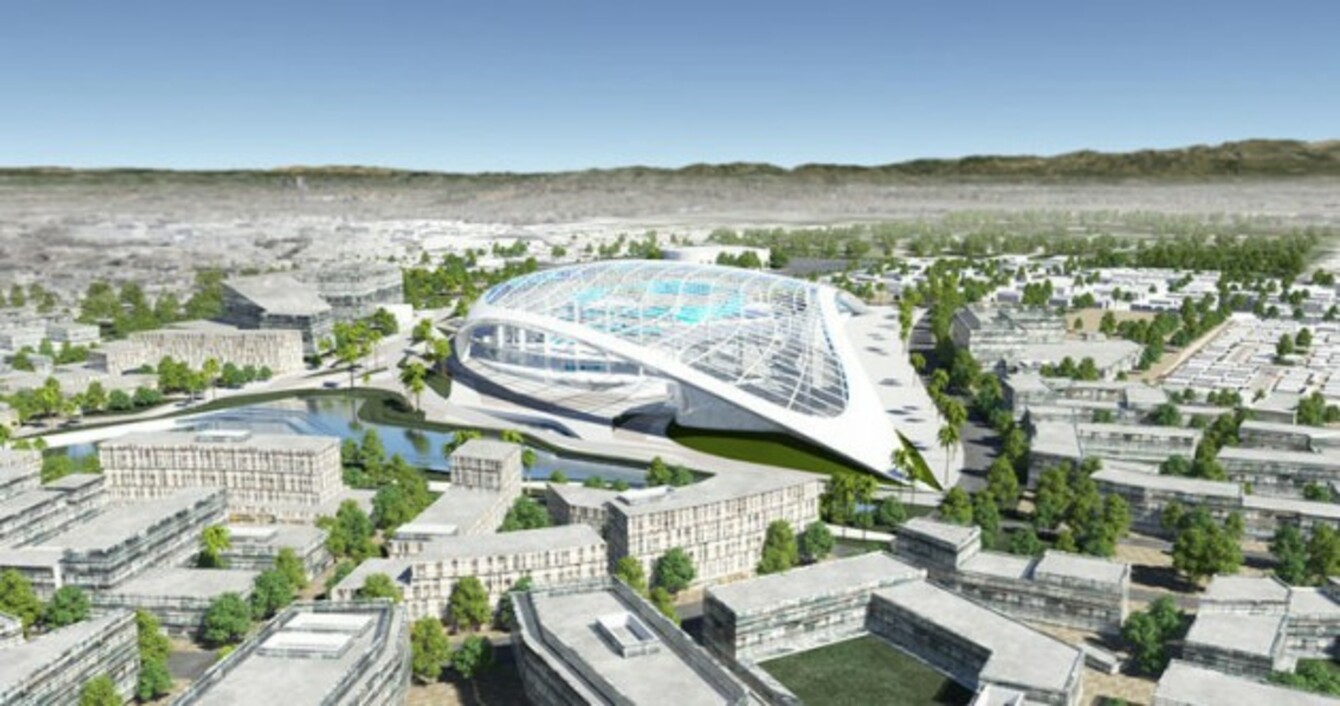 The proposed Inglewood stadium.
The proposed Inglewood stadium.
THE LA RAMS are moving home.
22 years after leaving their Los Angeles roots, the team known as the St. Louis Rams for the past two decades have been given the green light to return to the US's second biggest TV market.
NFL owners voted 30-2 last night to ratify the Rams' bid for an immediate relocation to LA, with the team eventually calling Stan Kroenke's Inglewood stadium home when it's completed in 2019.
The Rams could be joined by the Chargers, who now have two months to decide if they too want to relocate from San Diego and join the Rams at Inglewood.
Given the soundings from the franchise up to this point, it seems very unlikely they won't make the move.
Until their new stadium is complete, the Rams are expected to play at the LA Memorial Coliseum, a 94,000 seat venue that's currently home to the University of Southern California college football team.
If the Chargers decide to relocate, it's unclear where they will play.
The Raiders — the third team with LA dreams — withdrew their application for relocation before the final vote and can now expect a significant financial bailout, upwards of $100 million, from the NFL in their bid to build a new stadium in Oakland.
If the Chargers do not exercise their option, the Raiders could still move to Inglewood with the Rams.