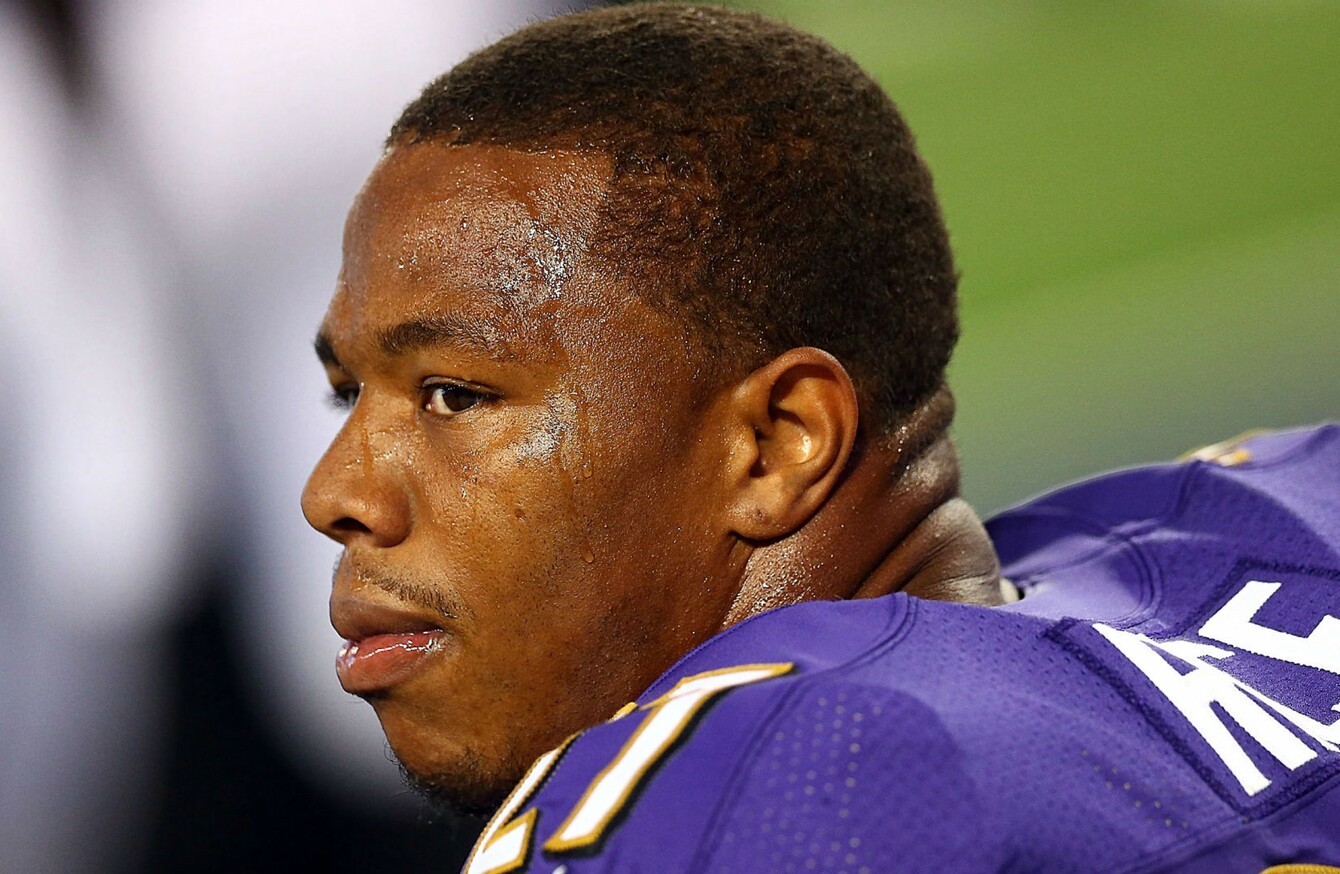 Ravens former running back Ray Rice
Ravens former running back Ray Rice
RAY RICE WANTS A return to the NFL and is willing to donate his entire 2016 salary to domestic violence causes.
The former Baltimore Ravens running back has been out of the league for more than two years after a video emerged of him punching his wife — fiancee at the time — in a casino elevator.
Rice wants the league and the world to know he has learned his lesson.
"All the scrutiny that I've got, it was deserved, because domestic violence is a horrible thing," Rice told USA Today.
"Me donating my salary is something that'll be from the heart for me. I only want to play football so I can end it the right way for my kids and for the people that really believed in me.
"But I know there's a lot of people affected by domestic violence, and every dollar helps. It's raising awareness.
"People need homes. People need shelter when they're in a crucial situation. I've donated a lot of money to charities, but I had a situation where it was a national crisis.
"I'm not saying I'd be [donating the salary] to get on the field, but it's something that will show where my heart is. My heart is about finishing the right way and helping people along the way."
Right now, the minimum salary for Rice would be $885,000 (€803,000) based on seven years in the league.
Rice was originally banned from the NFL when the video became public, but was reinstated on appeal. However, the Ravens dismissed him and Rice has yet to find work in the NFL.
The42 is on Snapchat! Tap the button below on your phone to add!