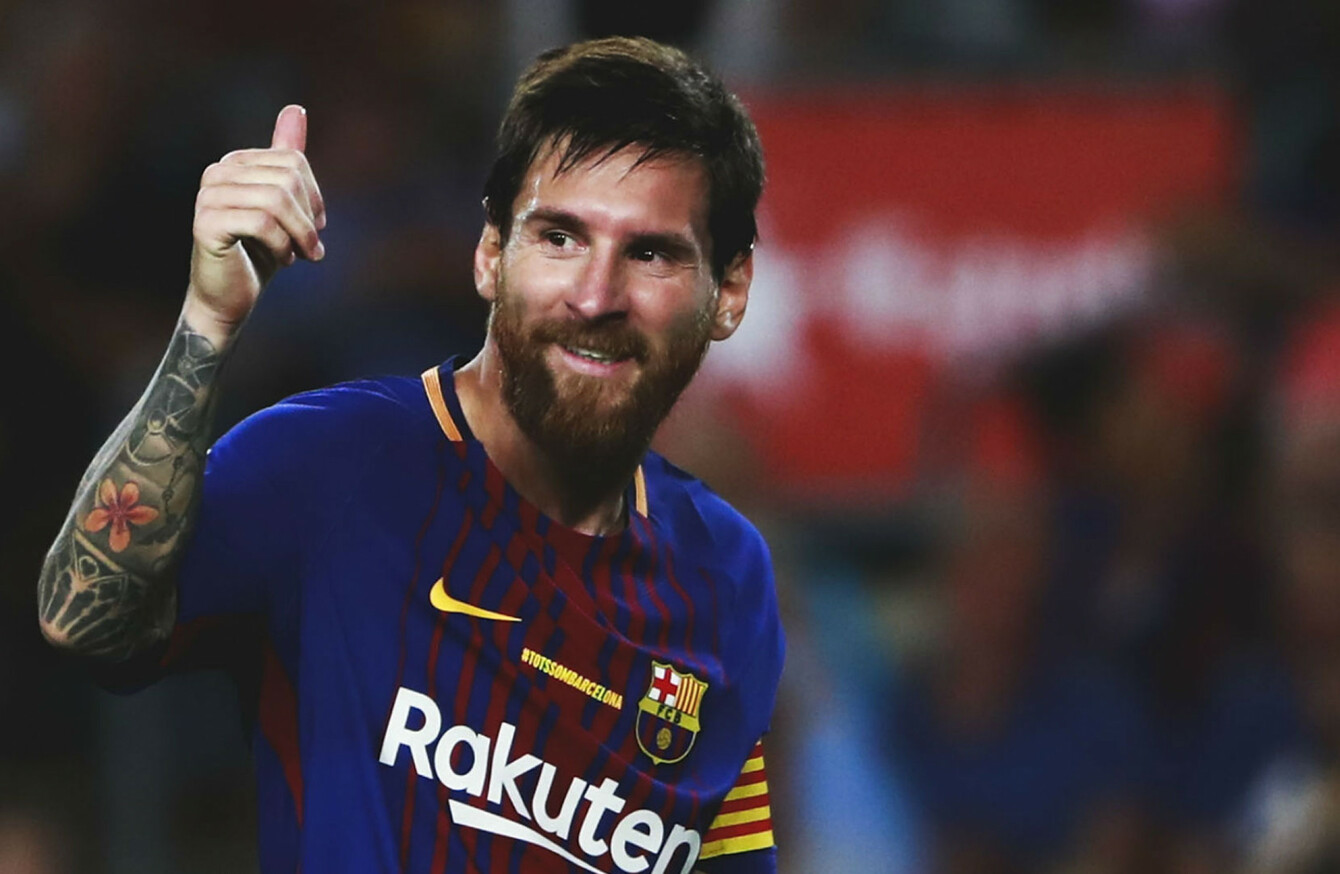 Lionel Messi has NOT signed for Real Madrid.
Lionel Messi has NOT signed for Real Madrid.
REAL MADRID BECAME the latest victim of online hacking after their social media accounts were hijacked following a tweet and Facebook post welcoming Barcelona star Lionel Messi to the Spanish and European champions.
Bitter rivals Barcelona were the first to be targeted when a bizarrely timed tweet in the early hours of Wednesday morning announced the signing of Angel Di Maria from Paris Saint-Germain.
Barca later confirmed they were hacked, and Madrid also fell victim on Saturday as the time approached 07:00 in the Spanish capital, with a tweet and Facebook post reading "Welcome Messi".
The post included a video of Messi scoring the winning goal in Barcelona's dramatic 3-2 stoppage-time victory at the Santiago Bernabeu last season.
OurMine – a security hacker group — claimed responsibility following a series of tweets and Facebook posts via the La Liga club's social media accounts.
A tweet read: "OurMine Team here, Internet security is s*** and we proved that. Ourmine.org for more security *Not Only FC Barcelona*"
That was followed by: "Let's make #RealMadridHack Trending."
Subscribe to The42 podcasts here: