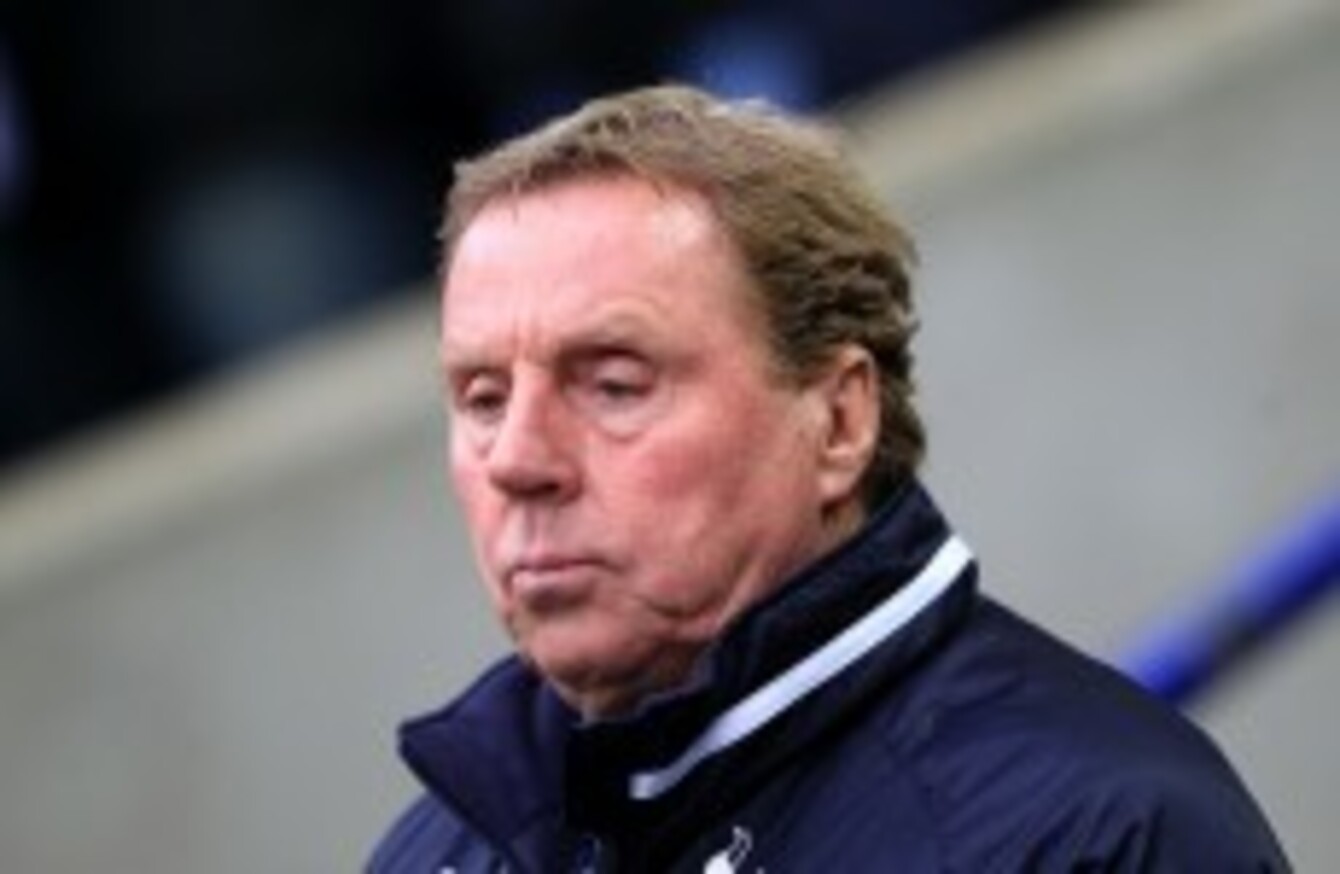 Image: Mike Egerton/EMPICS Sport
Image: Mike Egerton/EMPICS Sport
TOTTENHAM HOTSPUR MANAGER Harry Redknapp has hit out at the Football Association (FA) over the time it took to appoint Roy Hodgson to the vacant England managerial position.
The 65-year-old, a former manager of West Ham United and Portsmouth, was widely viewed as the favourite to succeed Fabio Capello and endured several turbulent months as the subject of widespread press coverage.
"It did drag on," Redknapp told reporters. "I don't know why they didn't do it six weeks ago? What was the big problem? West Brom weren't going to go down. It was non-stop speculation."
Despite accepting the subsequent decision and wishing his rival all the best in the role, Redknapp believes the protracted search for a viable candidate may well have dereailed Spurs' Premier League campaign. The London side accumulated just nine points in the two months preceding Hodgson's appointment.
"I think [chairman Daniel Levy] think [it] might have [affected us], [assistant manager Kevin Bond] thinks it could have had an effect. He thought there was a change, but I didn't see it like that."
The former West Ham boss also insisted he is happy at White Hart Lane and dismissed suggestions he is looking for a move away.
"I've got no thoughts with moving anywhere else," he said. "I don't feel any different now to a few years ago. I don't feel tired and I've got a good job here. But I don't want to make it seem that I am chasing Daniel, asking him to give me a new contract. I'm not."