WHEN YOU HAVE anything to do with American football in this country, something you always hear from people is that rugby is a much tougher sport because they don't wear pads or helmets. The language used by some rugby aficionados in this conversation can veer towards homophobic or sexist so I generally don't become involved other than to tell them they're missing the point. For as much as pads and a helmet are used for protection, they are also very effective weapons.
Don't take my word for it either. An edition of ESPN Sport's Science tested the force of both a rugby and American football tackle for comparison. While a rugby hit generated an impressive 1,600 lbs of force, roughly equivalent to crashing your car at 12-15 miles per hour, the American football tackle measured at 4,800 lbs. This is three times the impact and akin to hitting a brick wall at 35 mph.
These are by no means definitive numbers and I'm sure the All Blacks' Richie McCaw could generate much more force in a tackle than Detroit Lions 42-year-old kicker Jason Hanson, but the theory is valid. Having all that armour makes you feel invincible, it makes you believe that no matter how badly you tackle, no matter how badly you're hit, you can still stand up, dust yourself down, and carry on playing.
Man up
Coaches are as much at fault for this as players, perhaps even more so. I've seen players across a range of sports take terrible hits only to have their toughness questioned or to "man up" if they even consider coming off with an injury. This idea that there's something inherently feminine about being hurt is as dangerous as it is sexist.
It puts players in hazardous situations and compels them to take unnecessary risks such as ignoring the symptoms of concussion. When Robert Griffin III took a massive hit to the head from the Atlanta Falcons' Sean Weatherspoon last week, he was diagnosed by the Redskins medical team as "shaken up." Have a look at the tackle yourself:
Had Griffin taken that sort of blow in a boxing ring or UFC octagon, the fight would almost certainly have been stopped because he was clearly unable to continue. Indeed, even after the fight, his treatment would have been a lot different.
For example, in the UFC, the policy on this sort of incident is clear. When a fighter is knocked out they are immediately brought to hospital, where they undergo either an MRI or a CT scan. In addition to commission-imposed suspensions, the UFC issues a parallel suspension, banning the fighter from contact drills in practice for at least 60 days and from competing for 90 days.
In the NFL, as RGIII has just shown, you can play a week later as long as you pass the concussion tests conducted by your own team. But why did the Redskins take the risk? Yes, they beat the Vikings and RGIII had three touchdowns, including a 76-yard run late in the fourth quarter, but it's just one game.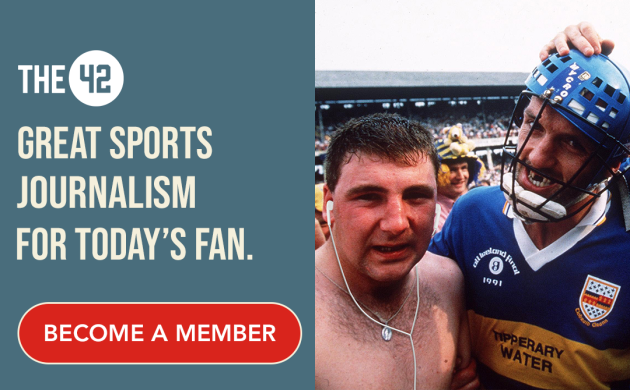 The Redskins won't be making the playoffs this year and paid a handsome price to ensure RGIII is their starting quarterback for the next decade. Putting him at risk of another concussion so soon after his last was folly.
Perhaps even scarier than the fact RGIII was allowed play Sunday is how the Redskins dealt with the initial concussion. By saying he was just "shaken up" it appears as if they held out some hope he could return to the Falcons game, despite the medical staff admitting he could not remember the score or even what quarter they were in.
Their actions do, however, go some way to explaining why they drafted another quarterback so highly in the same draft as RGIII. If these are the risks they expect their starting playmaker to take, he won't hold that position for very long.
And if RGIII thinks putting his life on the line is worth the risk, he need look no further than Philadelphia where Michael Vick has put his body through hell week after week since his return to football. His reward; a growing chorus of boos and rumours he'll be surplus to requirements at the end of the year.
Results
Pittsburgh Steelers 23 @ Tennessee Titans 26
New York Giants 26 @ San Francisco 49ers 3
Dallas Cowboys 29 @ Baltimore Ravens 31
Green Bay Packers 42 @ Houston Texans 24
Oakland Raiders 20 @ Atlanta Falcons 23
Cincinnati Bengals 24 @ Cleveland Browns 34
St. Louis Rams 14 @ Miami Dolphins 17
Indianapolis Colts 9 @ New York Jets 35
Detroit Lions 26 @ Philadelphia Eagles 23
Kansas City Chiefs 10 @ Tampa Bay Buccaneers 38
Buffalo Bills 19 @ Arizona Cardinals 16
New England Patriots 23 @ Seattle Seahawks 24
Minnesota Vikings 26 @ Washington Redskins 38