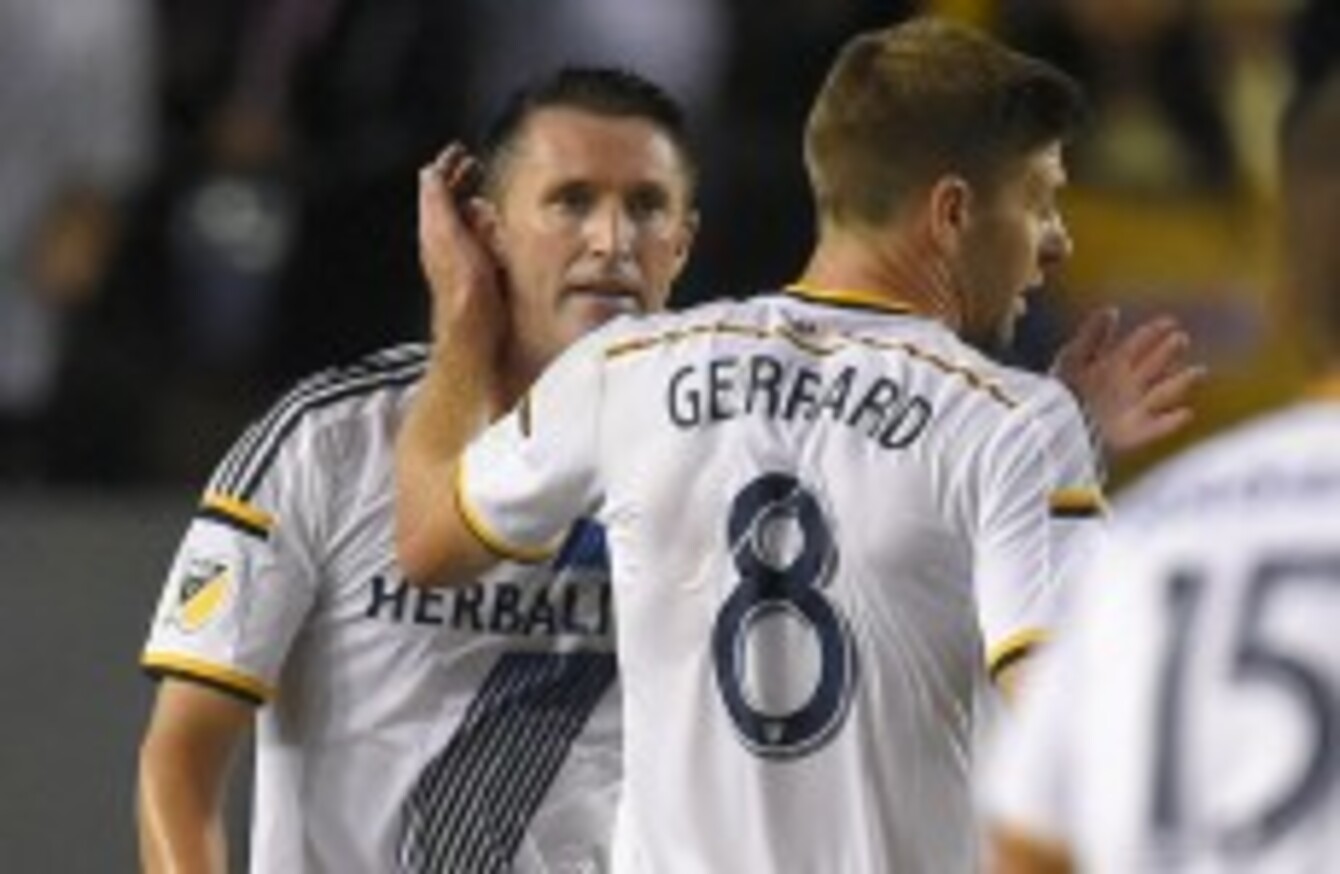 Image: Mark J. Terrill/AP/Press Association Images
Image: Mark J. Terrill/AP/Press Association Images
ROBBIE KEANE WILL take home a guaranteed $4.5 million salary at the Los Angeles Galaxy in 2015. Not bad, right? But when pitted against some of the other big names in Major League Soccer, he pales in comparison.
Kaka tops the highest-earner list and will rake in a guaranteed sum of $7.16m for his debut campaign with Orlando City SC.
Next up is Toronto FC's Sebastian Giovinco who isn't trailing by much. The Italian, who's in remarkable form currently, will earn $7.11m from the Canadian side, who are also spending $6.5m per year on their captain – Michael Bradley.
Rounding out the top-five are two players still to make their league debut: Steven Gerrard and Frank Lampard, who will make $6.3m and $6m respectively this year.
Keane sits in 9th and earns less than David Villa, another Toronto player Jozy Altidore and Seattle Sounders' Clint Dempsey.
Each franchise is allowed three Designated Players (DPs) whose salaries don't have to fall within the salary cap boundaries of others.
Regarding the other Irish players in the league currently, Kevin Doyle, a DP for Colorado Rapids, will make $1.17m while Sean St. Ledger, who spent so long searching for a club before being picked up by Orlando, will take home $147,492.
Andrea Pirlo, recently picked up by NYC FC, has signed for the relatively modest figure of $2.3m per year.
Highest-earning players in MLS 2015 (figures in US dollars):
1) Kaka, Orlando City SC – 7.16m
2) Sebastian Giovinco, Toronto FC – 7.11m
3) Michael Bradley, Toronto FC – 6.5m
4) Steven Gerrard, LA Galaxy – 6.3m
5) Frank Lampard, New York City FC – 6m
6) David Villa, New York City FC – 5.6m
7) Jozy Altidore, Toronto FC – 4.7m
8) Clint Dempsey, Seattle Sounders – 4.6m
9) Robbie Keane, LA Galaxy – 4.5m
10) Giovanni dos Santos, LA Galaxy – 4.1m