RODDY DOYLE SAYS he's more interested in the personality at the centre of the Roy Keane autobiography he's ghost-writing with the Ireland assistant manager rather than revealing any dressing-room secrets.
The Booker Prize-winning novelist is penning The Second Half with the Corkman, which will be released later this year.
"It wouldn't be why I'd sit down and write the book to be honest with you," said Doyle when asked by Sean O'Rourke if there would be a 'big reveal' within the book's pages.
"It's not what I'd be interested in finding. I'm much more interested in the personality really and the events, the events carry the personality I think. I find I'm interested in the personality."
The Dubliner however insists the project is on track and he's enjoying the process of working closely with Keane.
"It's coming along well. I can't talk much about it, I don't want to really, it's not superstition but I hate talking about things that haven't quite been written yet," he says.
"But yeah, I am up against a fierce deadline but that to me is kind of refreshing because it's the first time I've ever worked in this way before. I'd always paddled my own canoe; I've never been contractually obliged to do anything for anybody, I've always been very independent.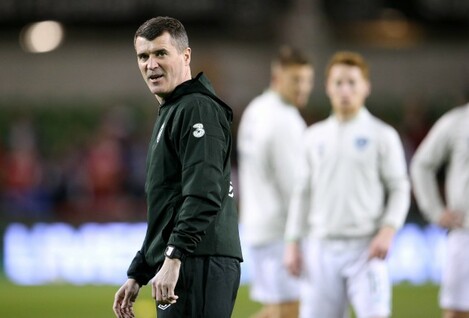 Source: Cathal Noonan/INPHO
"So, I started working, I think late January was the first time we met and been charging through it ever since. I have to hand it in next month. So yeah it is a pretty intense deadline but it's going very well, I'm enjoying it. It's a seven-day week though."
The Commitments author explained how he became involved in the much-anticipated memoir.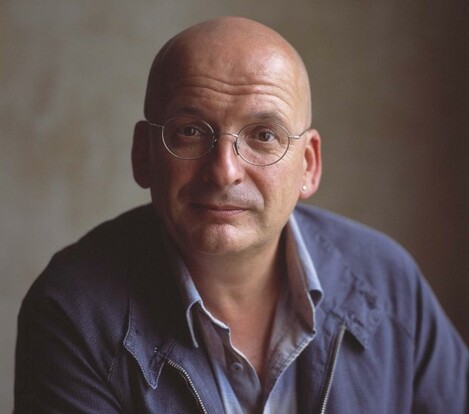 Roddy Doyle: nothing like a Roy Keane deadline. Source: PA Archive/Press Association Images
"I got an email, an invitation from a publisher asking would I be interested in writing a book with Roy Keane," he said. "So, I gave it some thought as to 'did I want to do it?', 'would I be any good at it?' —  you know reasonable questions. The fact that I wasn't a sports journalist, 'was that an advantage or not?' The fact that I wasn't a Manchester United supporter, 'could that be an advantage?'
"So I gave it some thought and said yeah I am interested. I don't know why my name was thrown into the bucket."
"We meet very regularly and we go through stuff for about four-hour sessions. And we go back over things again and again and again. And I think the spark in the book will be in the going back over things. We go through passages and chapters line by line and I make changes. So, it's very much the two of us working together."