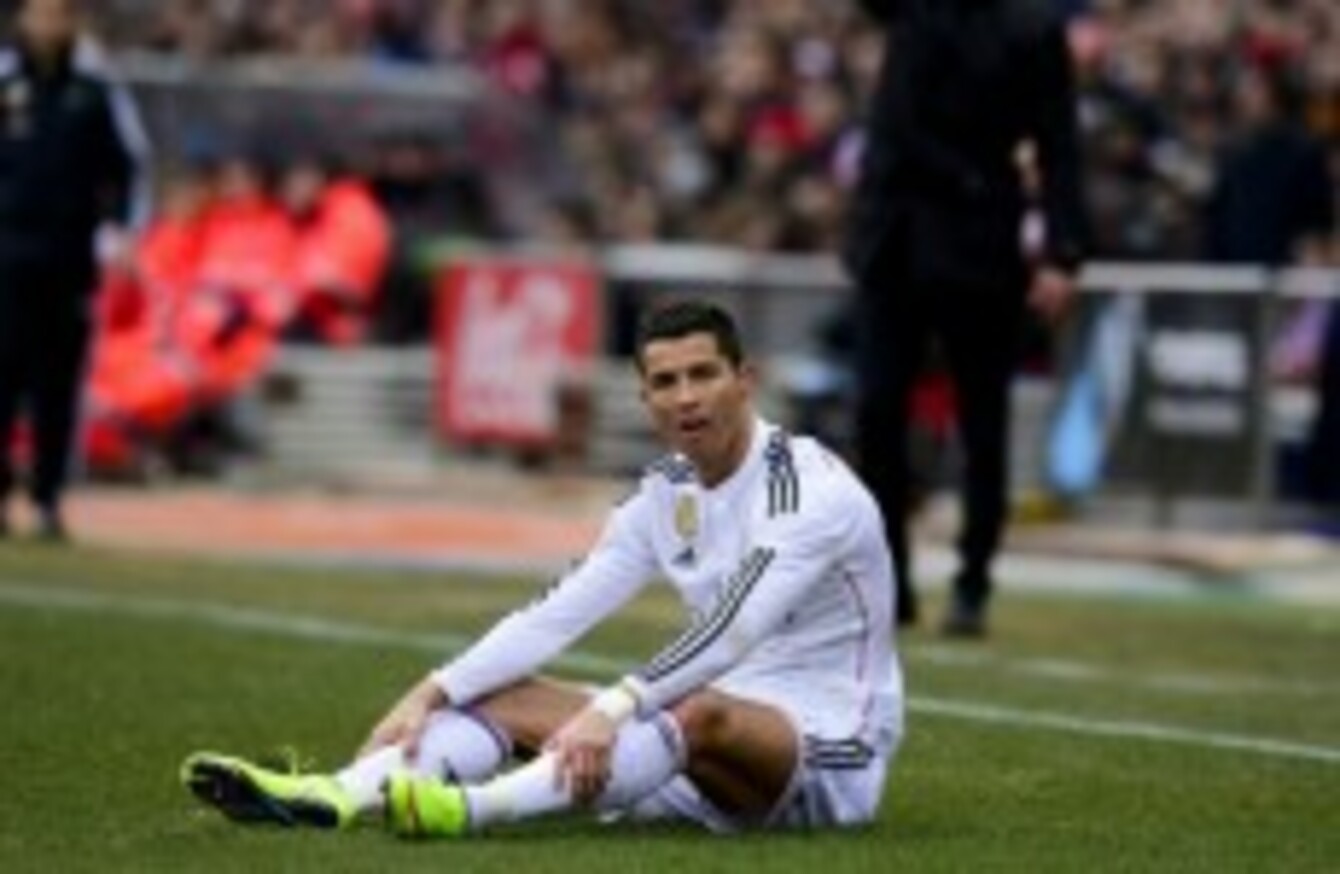 CRISTIANO RONALDO'S AGENT Jorge Mendes has defended the Real Madrid star against recent criticism after he celebrated his birthday despite his side's heavy 4-0 derby defeat to Atletico Madrid.
The Portugal international turned 30 on 5 February  and had organised a birthday party on Saturday evening after the Liga match against Atletico.
Ronaldo's decision not to cancel his party after the shock defeat led to angry reactions from Madrid fans on social media, yet Mendes feels his client did not do anything wrong, hailing his professionalism.
"It is not easy being Cristiano Ronaldo," Mendes told Cadena SER. "He is very upset about the images from his birthday that have come out. It was meant to be a private celebration.
"He could not postpone his birthday party because all his family and friends had already come to Madrid, even if he was very disappointed by the defeat against Atletico Madrid.
"The people should support and help him. He is the best professional in the world, an example to follow and he will set this right."
Ronaldo has been in superb form for Madrid in 2014-15, netting 28 goals in 19 La Liga appearances.