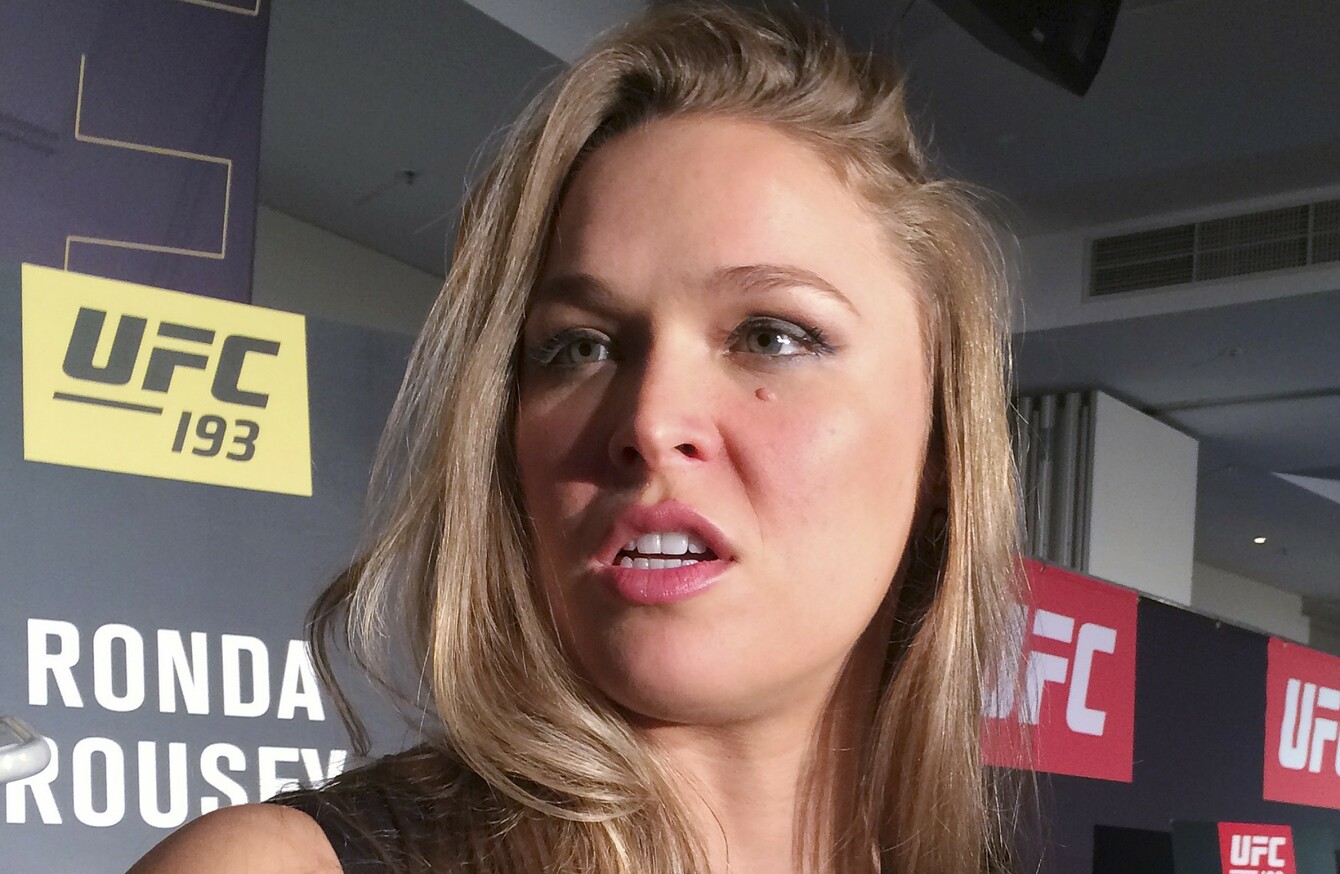 Ronda Rousey
Image: Neil Frankland
Ronda Rousey
Image: Neil Frankland
RONDA ROUSEY'S RETURN to the octagon has been delayed due to her role in a remake of the 'Roadhouse' movie.
UFC president Dana White has told Yahoo Sports that Rousey has asked for more time off, which will rule her out of the blockbuster card which is planned for UFC 200 in Las Vegas on 9 July.
Rousey relinquished her undefeated record and the UFC women's bantamweight title in November when she was knocked out by Holly Holm, and UFC 200 looked set to play host to a rematch.
However, Holm will instead make her inaugural defence of the belt against Miesha Tate on March 5 at UFC 197, which will be headlined by Conor McGregor's historic lightweight title shot against Rafael dos Anjos.
"The filming of the movie got pushed back," White said. "She could do both, but the question is, should she do both? She could do both, but why should she? The filming is in a time frame where she'd finish before 200, but it would be cutting it too close."
White added: "The way I look at this one is, Ronda has worked her ass off for us for the last three years. She's been fighting, promoting and building the sport. If anyone deserves the time off, it's her.
"The night [of UFC 193], Holly said she'd do the rematch and that Ronda deserved it and everything else. So we were holding it for her if she wanted to do it.
"What that woman has done is above and beyond what anyone has done. I mean, it's just unbelievable what she's done in the last three years. Anything we needed, she didn't say no to anything; said no to nothing.
"She even took over responsibilities somebody else was supposed to have. So when she tells me she wants more time, you know what? She's got it."