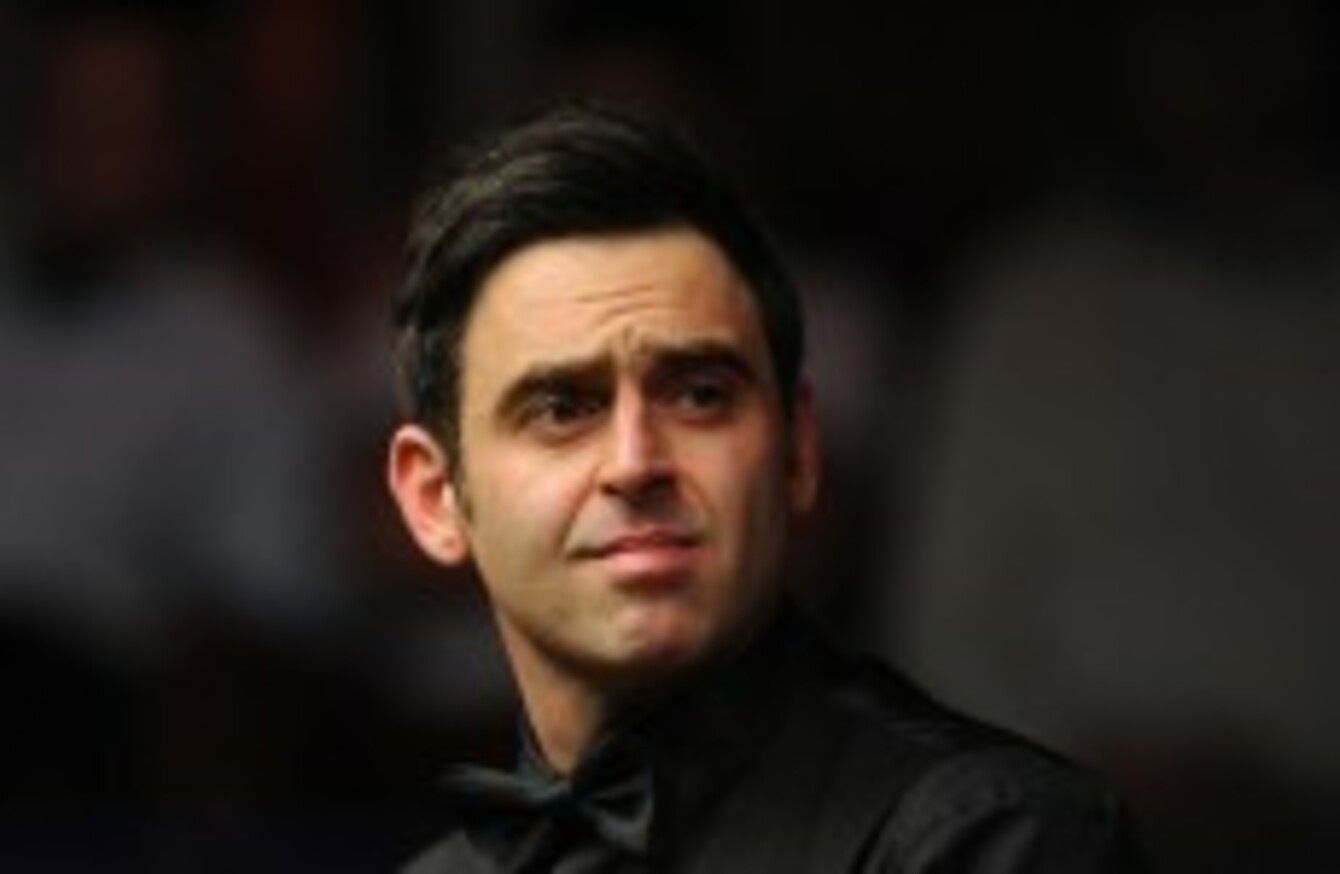 O'Sullivan previously said he would be skipping the remainder of the season.
O'Sullivan previously said he would be skipping the remainder of the season.
REIGNING WORLD CHAMPION Ronnie O'Sullivan is set to make a major announcement concerning his future in snooker on Tuesday.
O'Sullivan, a four-time world champion, has played only one competitive match this season after growing disenchanted with the sport in recent years.
The 37-year-old has until the end of February to decide whether to defend his world title at the Crucible before the entry list for the tournament closes.
Former world number one O'Sullivan, now ranked 24th, is expected to say at a press conference in London on Tuesday whether he will be returning to action in Sheffield event.
Organisers of the press conference said O'Sullivan will "make a statement regarding his future career plans".
O'Sullivan wrote to World Snooker chairman Barry Hearn in November to say he would be skipping the remainder of the season, sparking speculation that he was set to retire.
But the latest reports on O'Sullivan's future hint that he has had a change of plan and is ready to defend his world title despite his lack of match practice.
O'Sullivan has had a series of differences with World Snooker over the demands on players, although his management team cited personal problems when he stepped away from the sport least year.
He has been eager to strike the right balance between a career and family life, which is complicated by the increasing amount of travel on the expanding snooker tour, and the ranking points system which rewards playing regularly.
Ken Doherty, the 1997 world champion, said he would welcome the return of O'Sullivan, by far snooker's most popular player over the last decade.

Reacting to initial news of the press conference, Doherty wrote on Twitter: "Looks like he's coming back?? He must miss it, the buzz, the atmosphere, excitement???
"Game will always survive, it is and always has been bigger than any one person, love to see him come back tho."
However, another snooker great, Jimmy White, wrote on Twitter on Thursday that he didn't expect his close friend O'Sullivan to return.
"Last time I spoke to Ronnie he wasn't going to play. I'd love him too but he has big plans away from snooker," White tweeted.