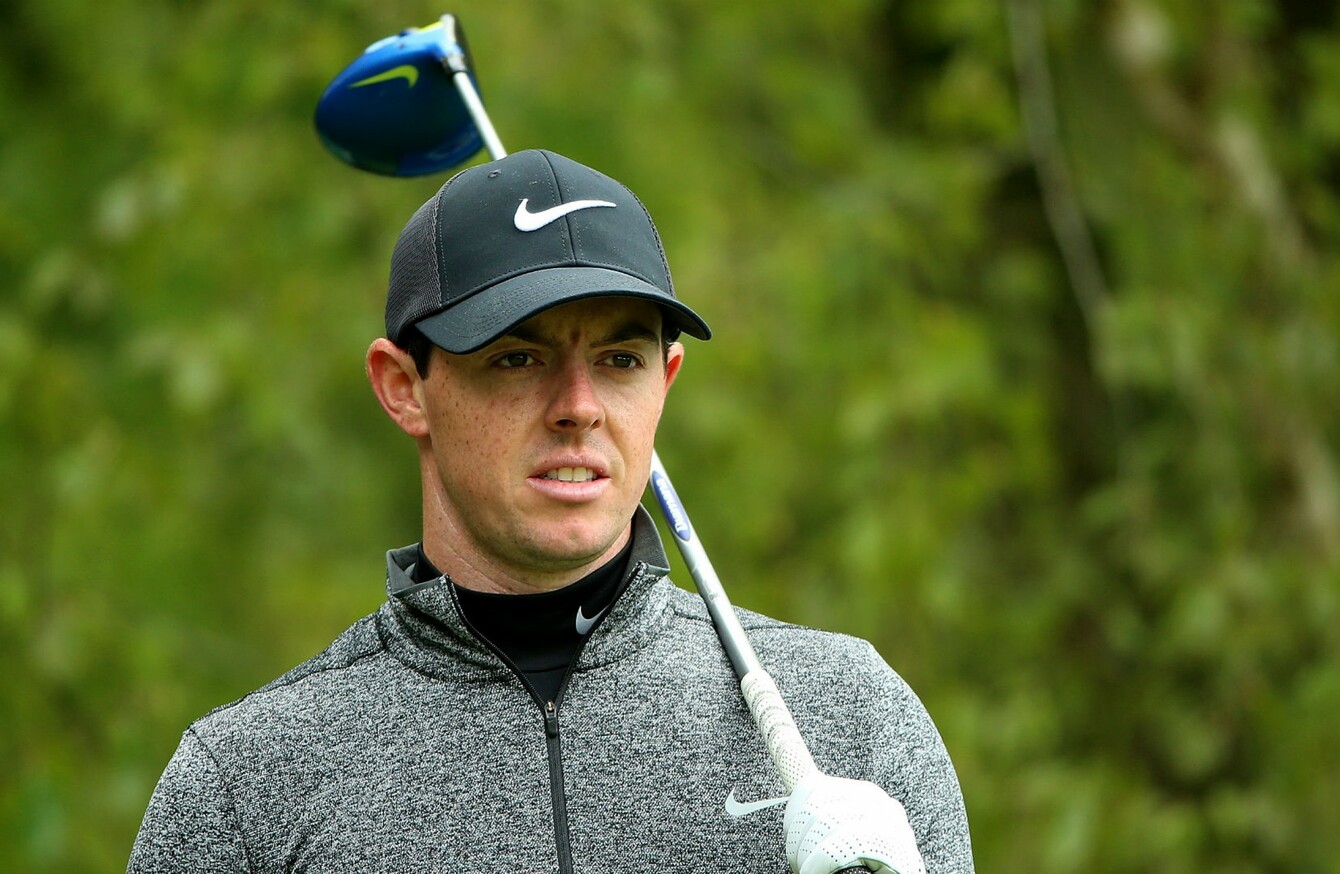 The Irish Open winner confirmed that he is "ready to play".
The Irish Open winner confirmed that he is "ready to play".
RORY MCILROY IS set to travel to Rio for the Olympics after discussions with doctors helped ease his concern over the Zika virus.
The four-time major winner last month had shared his worries about taking part in the Games due to the threat of the virus – which evidence has shown can lead to birth defects in new-born babies.
Golf returns to the Olympics after a 112-year absence in 2016, but some of the sport's top stars have already pulled out of the competition.
However, McIlroy's concerns have been addressed by medical professionals.
"Since then [last month] I've sought out some advice and I had two dead shoulders for about four days last week because I got my shots and whatever I needed to get for going down there," the world number three told a media conference ahead of the Memorial Tournament.
"Obviously there is no vaccination for Zika.
"I think what the health experts are really worried about, it's not the individual cases. It's the fact that 500,000 people go to Rio and they spend three weeks at the Games, they go back out of Rio and some might have contracted Zika and don't know about it, and then all of a sudden instead of it being this virus that's contained in a certain part of the world, it's now a global epidemic. And I think that's the real concern.
"So for me to go down there, even if I was to get Zika, it's six months and it's a virus and it works its way out of your system.
"I'm ready to play. I feel like the advice I've sought out over the past 10 days has put my mind at ease and makes me more comfortable going down there knowing that, even if I do contract Zika, it's not the end of the world.
The42 is on Snapchat! Tap the button below on your phone to add!