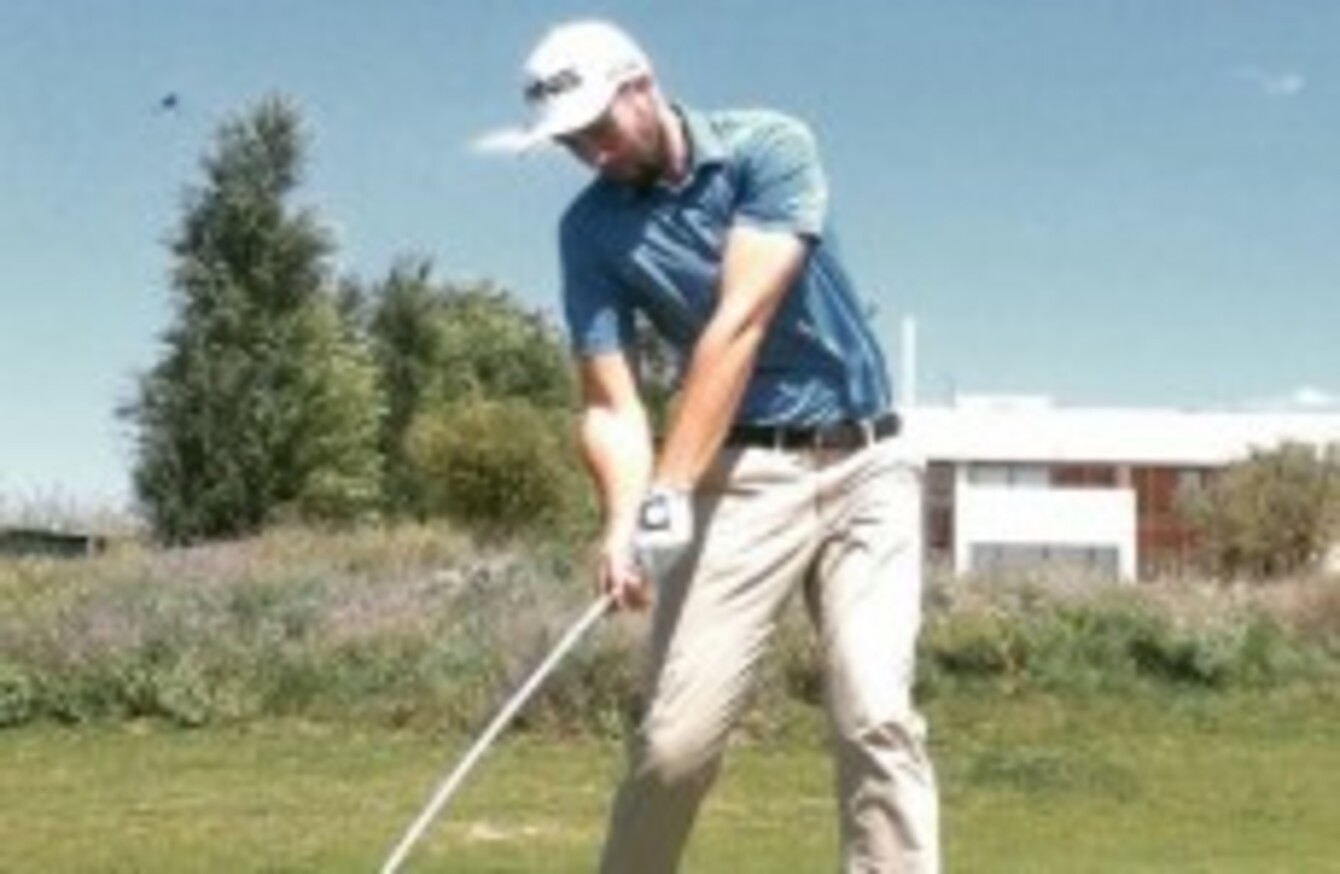 Irish golfer Ruaidhri McGee.
Image: Stephen Mullan
Irish golfer Ruaidhri McGee.
Image: Stephen Mullan
RUAIDHRI McGEE TEES off today at the Northern Ireland Open, eager to clinch his first Challenge Tour win of the season.
After a good start to the year which saw him flying high in the rankings, McGee has slipped to 17th heading into this week's tournament at Galgorm Castle.
The top 15 players will automatically secure full European Tour cards at the end of the season, so the 24-year-old will need to ensure that he nudges himself a couple of places up the standings before November's finale in Oman.
McGee has suffered from a dip in form recently. Fatigue was one of the major reasons for that but there was another very significant factor too.
"I went through a few weeks there where I was a bit tired and I probably should have taken a week or two off," McGee told The42. "But I kept playing and it made it worse, if anything.
"You're trying to force a result instead of just relaxing and taking a week to regroup. I had a bit of a dip and eventually had a few weeks off, so hopefully it can come back together now."
A bout of hayfever also hampered McGee's progress. It cost him shots and forced him to withdraw from tournaments, including qualifying for the Open — despite carding a very positive opening round.
McGee said: "It really hasn't helped at all. It definitely set me back a few shots. It's pretty crazy to think that as a golfer you might be allergic to grass. A bit of an unusual one. Am I in the right sport here?
"I've always had a little bit of it but never really anything major. But this time when it came on it was terrible. I was taking as many tablets as I could but it stayed with me for about a month, so I had to get an injection for it in the end.
"There was nothing else I could do. But it's been perfect ever since so the injection worked well, although it did cost me quite a bit at the start."
This week's Northern Ireland Open is the first of nine remaining tournaments for 2015 on the Challenge Tour. Moving up the rankings is the objective but McGee says he's focusing on getting that elusive first victory instead of gradually climbing the ladder.
"The aim for the rest of the year is to try and get a win. I think that's the best approach; concentrate on winning a tournament and everything else will take care of itself, rather than worrying about the rankings and getting caught up in that."
And what better time and place to secure that triumph than on Sunday at Galgorm, an hour down the road from McGee's home in Derry?
"It'd be lovely to get that win at home," he said. "My family will be there watching and everything so that'd be great. It would definitely be special."