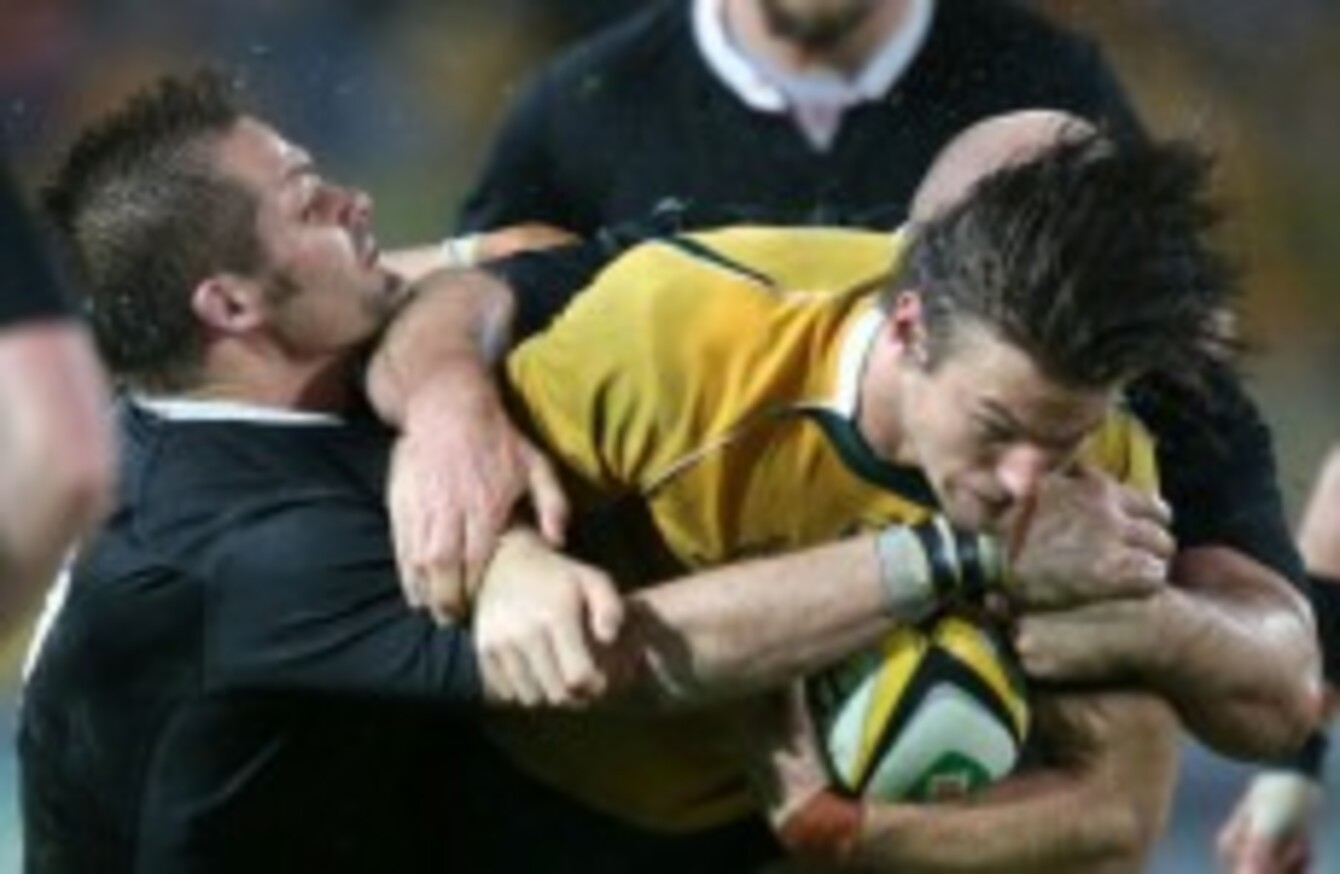 Australia halted the All Blacks' winning streak at 17.
Image: Rick Rycroft
Australia halted the All Blacks' winning streak at 17.
Image: Rick Rycroft
THE RUGBY CHAMPIONSHIP returned last week and the inclement weather meant that we were arguably subjected to the two worst games in the history of the tournament. The 12-12 draw between Australia and the All Blacks was the first tryless game in the Tri/Quad Nations since 2002 and we were only treated to one five pointer in South Africa vs Argentina.
Regardless, there were still some moments of interest that left us with a few things to talk about ahead of week two.
1. Ref's continue to get tough on the All Blacks
For many, many years a lot of rugby fans thought the All Blacks got away with frequent illegalities at the breakdown but in recent weeks, refs have been tougher on members of the New Zealand team.
In the Super Rugby final, Craig Joubert penalised Richie McCaw in the shadow of the posts to hand victory to the Waratahs and last weekend Jaco Peyper dished out two yellow cards to New Zealand players.
(Craig Joubert can be as tough as he wants on New Zealand players for the rest of his career, but it will never change the fact that he swallowed his whistle in the last 10 minutes of the 2011 World Cup final, which allowed the All Blacks to scrape home).
But have refs gone too far the other way now? Peyper made a lot of questionable scrum calls, allowing Australian resets and awarding them free kicks when it looked to many that the decisions could have gone in favour of the All Blacks. This is one of the resets he called that the All Blacks felt aggrieved by.
Peyper has since acknowledged his mistakes but retired ref Jonathan Kaplan thinks that refs are finally becoming wise to "negative tactics" from the All Blacks.
2. The streak is over
The All Blacks became the third side, after South Africa (1997-1998) and the All Blacks of 1965-1969 to win 17 straight tests but the draw in Sydney means the current crop couldn't take sole possession of the record. Despite tying the record, it is interesting to debate whether this All Blacks side is better than the team of 2012 who got annihilated by England in a week where the team was stricken with food poisoning.
Regardless, the All Blacks still have their 13 game winning streak in Eden Park at stake when they host Australia on Saturday morning. Steve Hansen admitted that his side wasn't at their best in their opening draw and he isn't overstating it.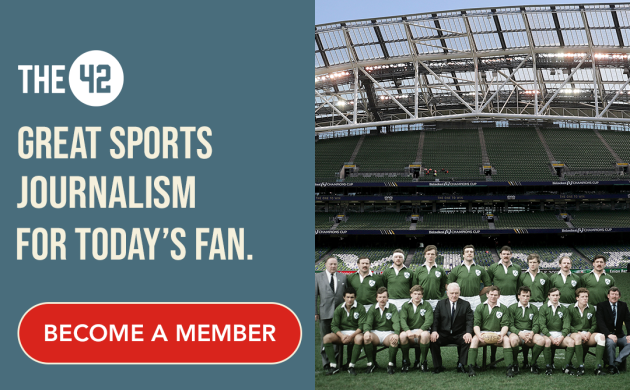 Too many times, the extra offload in the Australian 22 went to ground and the All Blacks' efficiency, usually their calling card, wasn't where it needed to be.
Liam Messam will add a marauding presence to the pack, who were slightly subdued on Saturday and no doubt Hansen will have worked on ironing out the sloppiness that characterised their performance last week.
3. Are Argentina ready to make the winning breakthrough?
Once again, Argentina were game in defeat. But we have been here before with them, and they have yet to put together back-to-back performances during their Rugby Championship tenure. After all of their good performances in the tournament so far, they have been beaten by double digits in their next outing.
With a passionate home crowd behind them, this Saturday is the time to show real progress. Juan Martín Fernández Lobbe will need to be everywhere if his side hope to compete with the mammoth South African pack.
In fairness to Argentina, considering this happened on their last trip to South Africa, their seven-point defeat should bring them a lot of pride.
Source: GoodOleRugger/YouTube
4. Where was the South African power?
Granted, the conditions were atrocious but South Africa didn't deliver on the promise they showed against Wales earlier in the summer. The reason players like Willie le Roux and Cornal Hendricks were so devastating in those games was because their pack so comprehensviley bullied the Welsh.
That didn't happen against Argentina and now they must travel to South America, where they only managed a draw in 2012 and a five point win in 2013. But Heyneke Meyer has already called on his charges to step it up and personally, it would be great for le Roux to go off like this again.
Source: Tom Cohoon/YouTube
5. Will we see the new Australia?
Australia's backline was getting a lot of pre-tournament buzz after Kurtley Beale's passing performance in the Super Rugby final. Unfortunately for them, and for us as fans, the weather meant they couldn't really show their range against the All Blacks.
Having Beale at 10 and another playmaker in Matt Toomua at 12, should create even more space for Adam Ashley-Cooper and Israel Folau outside them, so the hope is that the weather is a bit more conducive to running rugby this weekend.
Having said that, the game is in New Zealand so there will likely be a biblical flood throughout.