FOR THOSE OF us suffering through the wall-to-wall coverage of the World Cup in Brazil, this weekend brings plenty of rugby-shaped relief.
The final games of the Junior World Championships in New Zealand take place tomorrow, while the closing encounters of several Test series are set for Saturday. On top of that, there's Pacific Nations Cup action and Emerging Ireland also take to the field.
Here are the fixtures you can look forward to over the weekend.
Friday, 20th June
01.35 - Fiji U20s v Italy U20s [JWC 11th place play-off]
03.35 - France U20s v Australia U20s [JWC 5th place play-off]
04.05 – Argentina U20s v Scotland U20s [JWC 9th place play-off]
06.05 – Ireland U20s v New Zealand U20s [JWC 3rd place play-off] (TG4 and Sky Sports 1)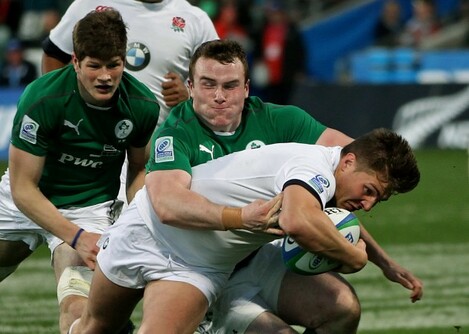 Peter Dooley and the Ireland U20s can secure 3rd place at the JWC by beating New Zealand. Source: David Rowland
06.35 – Wales U20s v Samoa U20s [JWC 7th place play-off]
08.35 – England U20s v South Africa U20s [JWC final] (TG4 and Sky Sports 1)
20.10 Argentina v Scotland [Summer tour] (Sky Sports 3)
Saturday, 21st June
04.10 Fiji v Samoa [Pacific Nations Cup] (IRB website)
06.00 Japan v Italy [Summer tour]
06.00 Australia v France [Third Test, Summer tour] (Sky Sports 1)
08.35 New Zealand v England [Third Test, Summer tour] (Sky Sports 1)
The All Blacks will be looking ensure an English whitewash on Saturday. Source: Photosport/|Andrew Cornaga/INPHO
14.00 South Africa v Wales [Second Test, Summer tour] (Sky Sports 1)
23.00 USA v Canada [Pacific Nations Cup] (IRB website)
Sunday, 22nd June
14.00 Russia v Uruguay [IRB Nations Cup] (IRB stream)
17.00 Romania v Emerging Ireland [IRB Nations Cup] (IRB stream)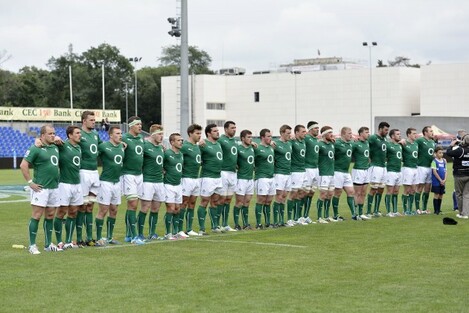 Emerging Ireland face Romania with a chance of silverware in Bucharest. Source: FFR.RO/INPHO