THE NEXT ONE hundred days can't pass quickly enough. The Rugby World Cup is on the way, we can't bloody wait, so here's a full starting XV of snap judgement and wild predictions.
Roll on September.
1. New Zealand won't defend their title
The All Blacks can be hard to love sometimes, but The42 has always been smitten with them. And yet, despite being the best team in world rugby just about all the time, they've only managed to lift the William Webb Ellis on home soil.
In Europe, somebody will dig deep and shock them again.
Source: Billy Stickland/INPHO
2. Ireland will finally make it to the promised land (of the semi-finals)
It's never been done before, but with no southern hemisphere powerhouse in our pool, Joe Schmidt's side have nothing to fear besides being favourites.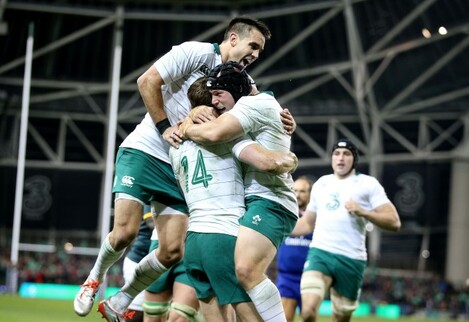 Source: Dan Sheridan/INPHO
3. There'll be novenas said for the health of some of our key players
With four tough warm-ups afoot, there's sure to be some injury concerns before we cross the water.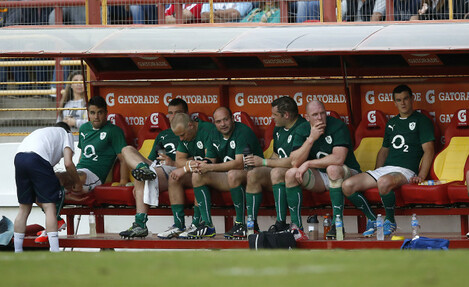 Source: Billy Stickland/INPHO
4. 'Shades of 2007': There'll be a bit of panic after our early performances against Romania and Canada
Source: Billy Stickland/INPHO
With the lesser lights of the pool first on our radar, Ireland probably won't be peaking in the first 10 days.
5. But Schmidt's side will grind out another vital win over France and Italy
Four years since Ireland lost to Les Bleus, that run can't end at the World Cup (could it?) not the Millennium "practically our second home" Stadium.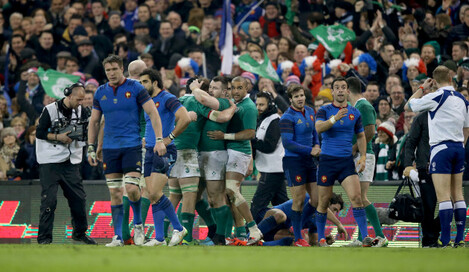 Source: Dan Sheridan/INPHO
6. Everyone will be feeling sorry for Fiji after a week
With their best players either out of the squad or playing for other nations, the most flamboyant Pacific island nation must face the hosts and two-time champs Australia in the first five days of the competition.
Source: Richard Gould
7. As a nation, we'll all have a collective hissy fit at least once
Whether it's for a refereeing call that knocks us out, some bad sportsmanship, dirty play or at some overseas pundit calling us one-dimensional, we're wound up and ready to blow at any perceived slight.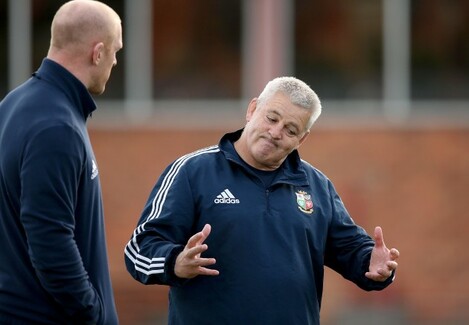 Gatty will be lucky to get on a collision course with Ireland, so someone else will have to step up and be the bad guy. Source: Billy Stickland/INPHO
8. Samoa will run Scotland close, but fall agonisingly short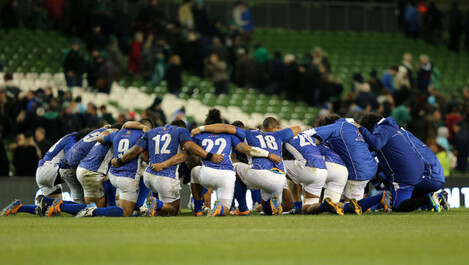 Source: Colm O'Neill/INPHO
9. But their battle royale with USA will be the surprise highlight of the tournament's first weekend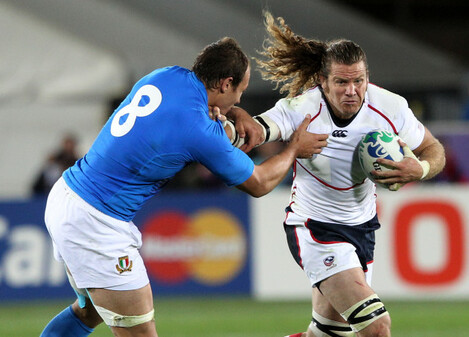 Source: Rob Griffith
10. Overseas media just won't let the Brian O'Driscoll question die.
We're coping grand, lads. He retired AGES AGO.
11. Fortunately, there'll be other established stars to praise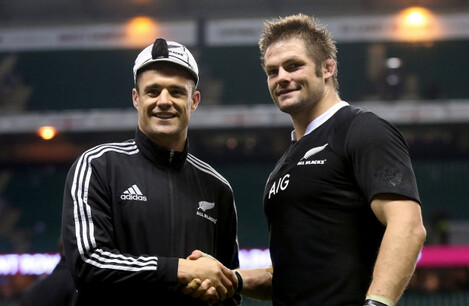 Source: James Crombie/INPHO
12. The All Blacks will be brilliant, but won't finish a game feeling tested until the quarter-final
This game is the third biggest winning margin in Rugby World Cup history. Can you (without Googling) name the top two?
Source: EMPICS Sport
13. George Ford will light the tournament up
Source: Premiership Rugby/YouTube
14. By 3 October nothing will convince English commentators that they can't win the whole bloody thing!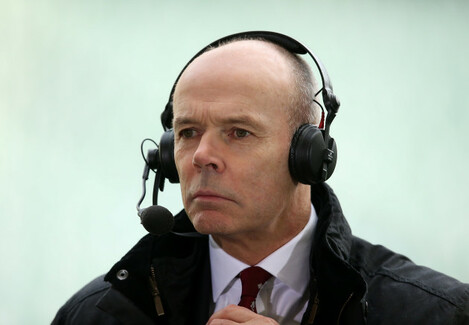 Source: Inpho/Billy Stickland
15. One of these teams will be celebrating Halloween night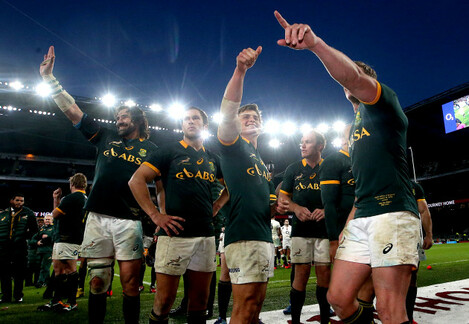 Source: James Crombie/INPHO
Source: Vincent Yu