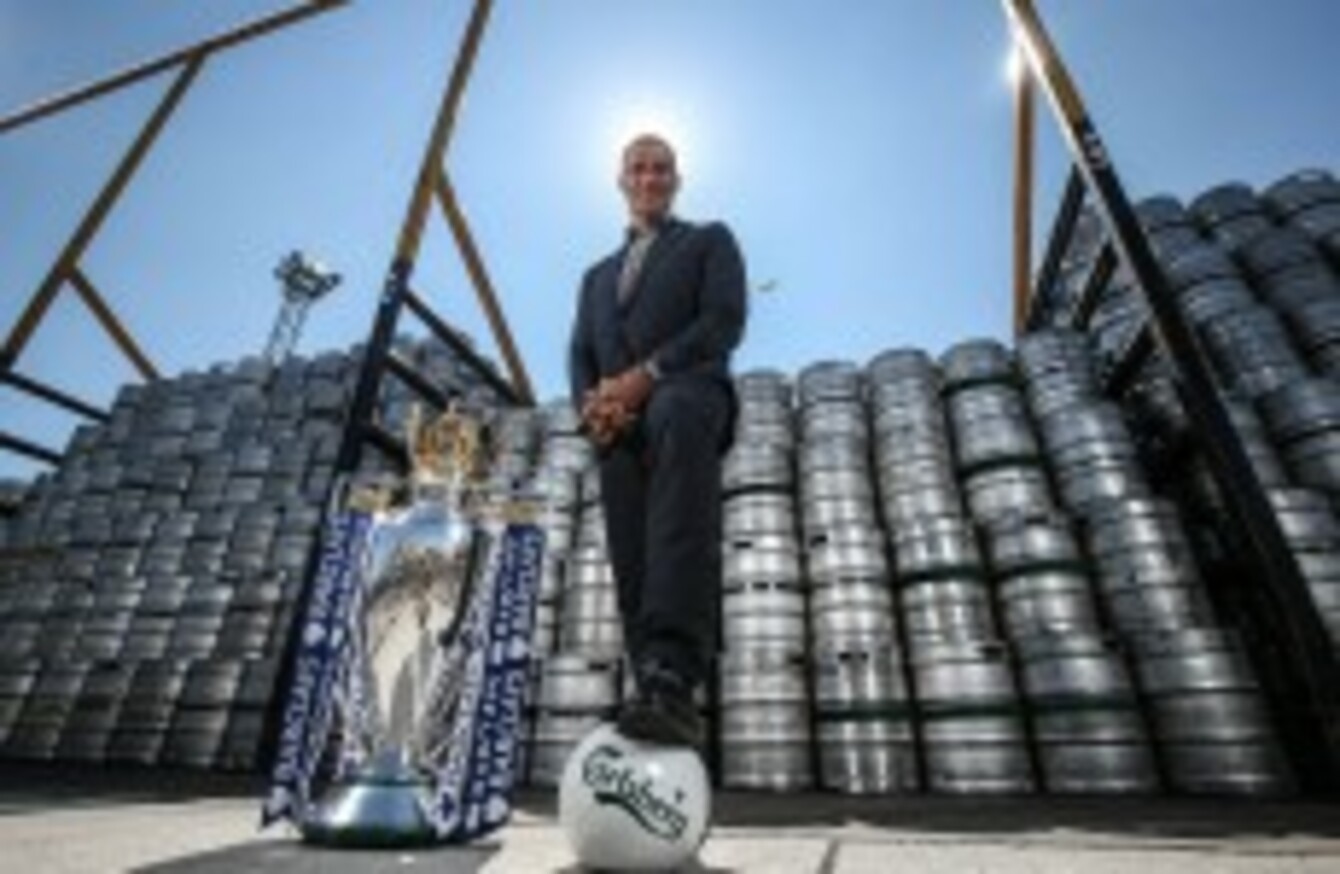 Gullit was promoting the Premier League in Dublin yesteday
Image: Dan Sheridan/INPHO
Gullit was promoting the Premier League in Dublin yesteday
Image: Dan Sheridan/INPHO
DUTCH LEGEND RUUD Gullit has said he doesn't know what the FAI were thinking when they accepted the €5m loan from FIFA following the infamous Thierry Henry handball in 2009.
The former Newcastle and Chelsea manager was speaking on Carlsberg's Premier League trophy visit in Dublin yesterday, when the subject of the controversial payoff was discussed.
Gullit said that while he doesn't blame FIFA for ogffering Ireland the compensation, he said he would have been disappointed in his own federation, had they taken the money in the circumstances
"I'm not so mad about Fifa but I'd be mad about the Ireland federation. What the hell was that? €5m and you said it was okay. That was a surprise. What did you do about it, nothing?" he said.
He also said that he would have been even more disappointed as a player to find out that the association were "bought off" so easily.
"Of course the players are disappointed. I mean bought off for five million. That's a disappointment.
"On the other hand you think to yourself 'we were knocked out anyway, at least get something out of it!'. Maybe it's like that," Gullit added.
The Dutch legend – who scored against Ireland at Italia 90 – also added that he's looking forward to seeing large-scale change at FIFA, following Sepp Blatter's resignation.
Gullit says that while the organisation have done a lot of good things for football, it's been far outweighed by negatives.
"It's a good thing. What happened in last couple of years, it's a good thing everything is changing. FIFA did a lot of good things, which have been undermined because of other things.
"A lot of countries cannot exist without FIFA. Now all these things have been revealed it is time to re-organise, and they are willing to do."
Ruud Gullit was in Dublin yesterday as part of Carlsberg's Premier League trophy visit