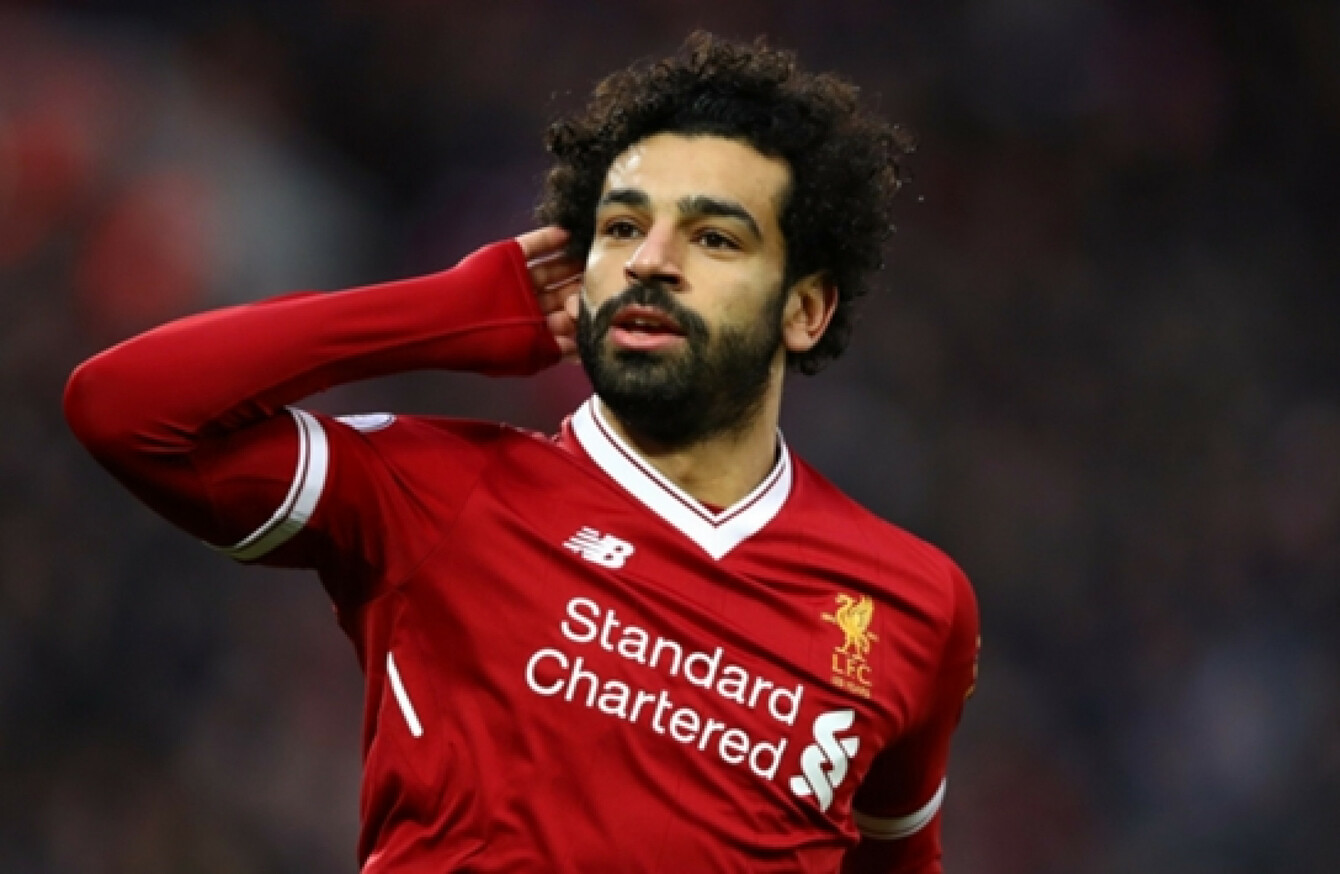 Mo Salah has impressed since joining Liverpool in the summer.
Mo Salah has impressed since joining Liverpool in the summer.
MO SALAH IS Liverpool's best signing in the past 10 to 15 years, ahead of the likes of Philippe Coutinho, Luis Suarez and Fernando Torres, according to ex-footballer Micky Quinn.
The former Newcastle United striker says the winger has surpassed expectations since his summer move to Anfield from AS Roma.
So far in the ongoing season, Salah has scored 29 goals across all competitions, shattering several records to reach the figure.
"He's just taken Anfield by storm," Quinn told talkSport.
"He's scored 29 goals this season, as a winger! It's unheard of!
"This is a kid who everybody wrote off at Chelsea and there were raised eyebrows when Liverpool signed him in the summer.
"The skill he's got — that goal he scored against Spurs, going past two players and lifting it over the goalkeeper, I can only think of a player like Messi scoring a goal like that.
"He's got strength, he's got pace to die for and he's playing with a smile on his face."
On how the 25-year-old compares to other recent Liverpool marquee players, the former striker said: "Luis Suarez was an unbelievable player, but he came with a lot of baggage — this kid has no baggage.
Fernando Torres was a breath of fresh air when he came to Liverpool and scored spectacular goals, but he was an out-and-out centre-forward and Salah is a midfielder.
"With Coutinho, I think he was yet to really fulfil his potential at Liverpool and he probably will do with Barcelona, but Salah now is at the very top of his game.
"I think he's been one of the most important Liverpool signings and probably the best Liverpool signing in the last ten to 15 years."
The42 is on Instagram! Tap the button below on your phone to follow us!