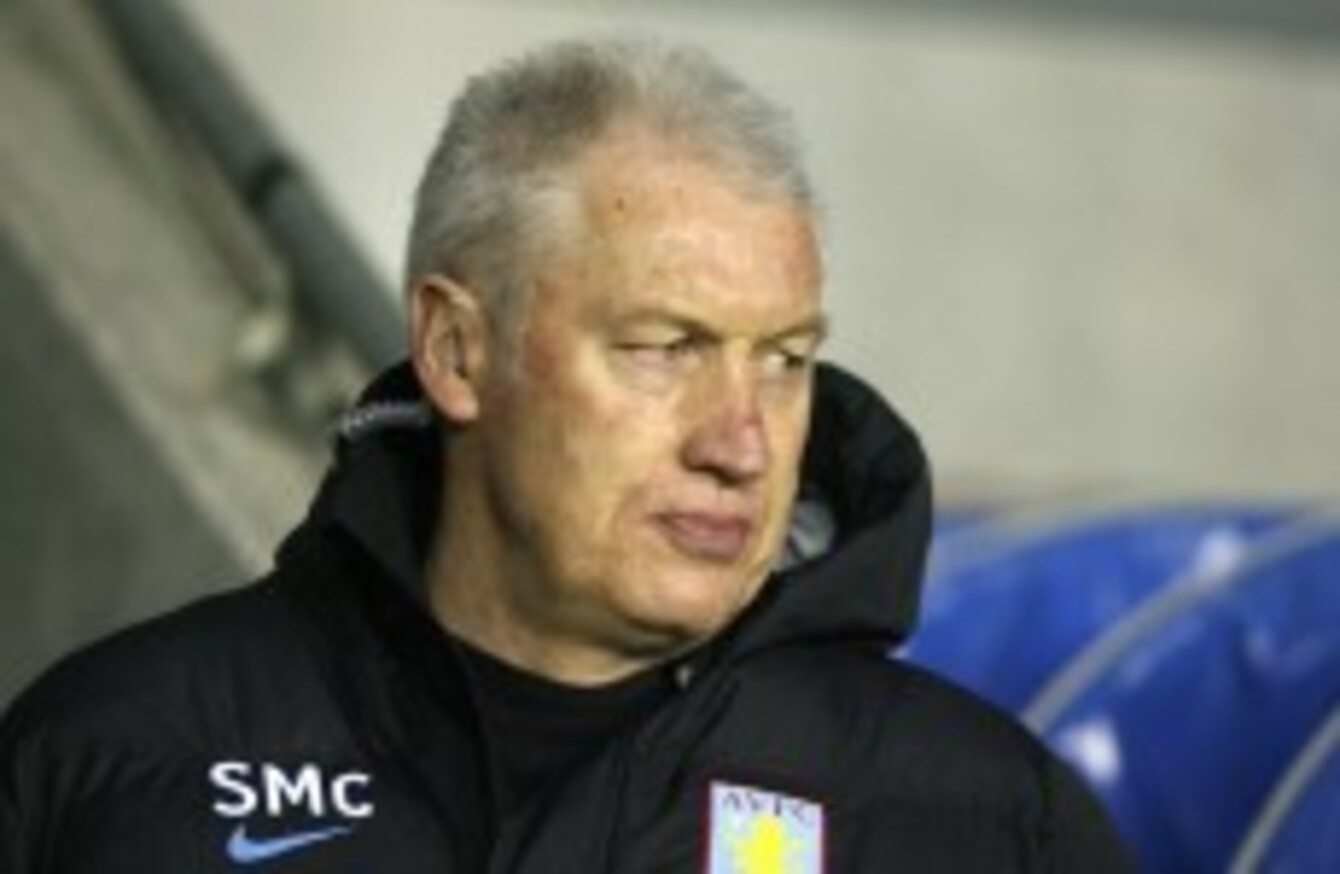 McDonagh has already worked as a goalkeeping coach with O'Neill at club level.
McDonagh has already worked as a goalkeeping coach with O'Neill at club level.
SEAMUS MCDONAGH IS Ireland's new goalkeeping coach, replacing Alan Kelly in the role, the FAI have today confirmed.
New Irish manager Martin O'Neill said he spoke to Kelly this evening to inform him of the decision.
"I spoke to Alan in with what was obviously an extremely difficult phone call to have to make," the former Celtic boss said.
"The simple situation is that I've worked with Seamus before at club level. I'm well aware of how highly thought of Alan Kelly is in Irish football circles.
"I told Alan that I will go and meet him after the upcoming international games to talk to him and tap into his experience."
The statement, released this evening, added that O'Neill would not be making any further appointments to his backroom team until after the upcoming friendly matches with Latvia and Poland.
Meanwhile, FAI Chief Executive John Delaney paid tribute to Kelly for his years of service to Irish football.
"I would like to put on record the Association's thanks to Alan Kelly for the tremendous service he has given Irish football.

"I very much hope that he can remain involved in Irish football in some capacity. I thank him wholeheartedly for his contribution as a player and as a coach. His family has a long proud history of involvement with the Ireland team and it is right that is acknowledged and respected."
Kelly, who won 34 caps for Ireland, is the current Preston goalkeeping coach. He reflected on tonight's news, saying:
"To have represented Ireland over the last 25 years a player and a coach has been a privilege and an honour.
"The insight, knowledge and practical experience I have gained over the last eight years as a member of the Senior management team, working alongside world renowned coaches, has given me an invaluable coaching education at the highest possible level.
"I would like to wish Martin, Roy and all the squad the very best of luck for the future."