O'Brien and Ultan Dillane training in South Africa yesterday.
Image: BackPagePix/Frikkie Kapp/INPHO
O'Brien and Ultan Dillane training in South Africa yesterday.
Image: BackPagePix/Frikkie Kapp/INPHO
GIVEN THE WEATHER we are all enduring in Ireland this week, it's understandable that sympathy might be thin on the ground for the Connacht players dealing with soaring temperatures in the Highveld in South Africa.
But spare a thought for Sean O'Brien, a 6 foot 5 inch red-head who has been training in 30 degrees heat all week in thin air in Bloemfontein.
And he's not the only fair-skinned player in the 25-man squad who travelled on from their win in Treviso at the weekend for their Pro14 clash with the Cheetahs tomorrow [KO 7.35pm, Sky Sports].
"As your stereotypical ginger Irish man, walking out into 30 degree heat is dangerous stuff. But it's been grand," O'Brien said.
"I have just been lathering the sun cream every day. Just trying to acclimatise to the Highveld. Getting used to that now is the next big thing."
They left Galway last Thursday to travel to Italy for Saturday's encouraging 22-19 win over Benetton Rugby and then travelled to Bloemfontein via Dubai.
Part of the agreement with the teams travelling to South Africa for Pro14 games is that players fly business class, so that has made all the travel a lot easier.
"It was completely fine. We travelled business class, which was a first for a lot of the lads. That has made a massive difference," the 23-year-old continued.
"Unfortunately, the budget didn't stretch long enough for the coaches so they were a bit grumpy arriving.
"It's been lovely travel and just the extra room and being able to lounge out and sleep on the flight made a massive difference for us. The travel wasn't too bad at all."
The squad are aware of the situation back home but they had little time to make the transition to the soaring heat and high altitude — a complete contrast for many of the players who played for Connacht in Siberia two and a half years ago in the European Challenge Cup.
O'Brien and his team-mates know they face a tough task from a Cheetahs side who have only lost once at home in the Pro14, with Glasgow Warriors triumphing 29-26 there in October.
"They have scored some really good tries. They are a really good team going forward. We just have to be really sharp on our defence and keep to our structures.
"Pete Wilkins (defence coach) has been hammering it home all week. We just need to keep to our system and we will be fine."
Dealing with the thin air of the Highveld is another issue and O'Brien said they noticed it right away.
"We are definitely aware of it. You are blowing a bit harder at the beginning of a training session," the Galway native added.
"It's the same as any game really. We are told you get your second wind and you acclimatise to it. It should be fine. Playing in serious heat like this is never easy anyway. I don't know whether it's the heat or the Highveld which we are getting used to. But it should be fine.
"Fatigue obviously is a factor in your decision-making. But we are pretty confident that the S&C guys have us in good enough condition to cope with that. Every team coming over here has had to deal with the same thing. We should be fine and well able for it," added O'Brien, who is now in his third season and has chalked up 44 appearances.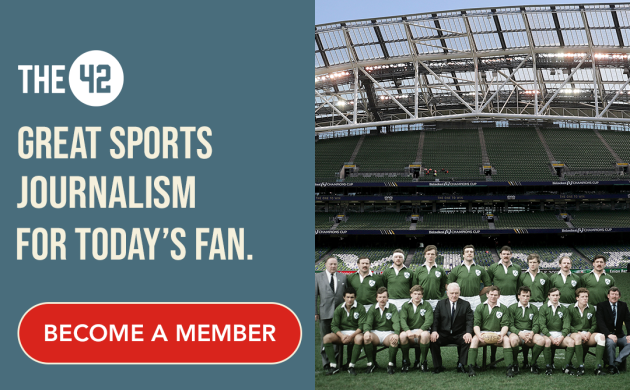 Connacht still have a chance of making the Pro14 play-offs while the countdown is continuing to their Challenge Cup quarter-final showdown with Gloucester at the Sportsground at the end of this month.
O'Brien said this tour to Italy and South Africa is good for developing things on and off the field and that coach Kieran Keane has urged them to make the most of it.
"KK is always chatting about having mini-meetings and having relationship meetings with people that are going to be important to you on the pitch.
"It's important to do stuff like that when you are constantly with each other in a hotel like this. It's good. And on the flipside of that you get more time with the lads, just more craic. The team-room we have been given is brilliant. We have got loads of stuff to do down there. It's been a great tour so far."
The42 is on Instagram! Tap the button below on your phone to follow us!