A LITTLE BIT of Sean O'Brien finds it hard to regret hitting Pascal Papé a dig.
Not because Papé has been no friend of the Irish, breaking a vertebrae in Jamie Heaslip's back with a blindside knee and disrespecting Alain Rolland to such an extent (which Rolland revisits in detail in his autobiography The Whistle Blower) that Philippe Saint-Andre dropped him from the France team for one game and stripped him of the captaincy.
The Ireland flanker is at pains to stress that he shouldn't have thrown the punch, as it made him unavailable for the Rugby World Cup quarter-final defeat to Argentina.
So much of rugby is about margins. Be it the scrum or the breakdown, there is an acceptance that cheating takes place to gain an advantage, that there are dark arts at play to slow the ball down on the deck, or to make it look like the opposition prop is pulling down the set-piece.
The same applies in a sport where an inordinately high level of physical aggression is a baseline requirement, and setting out a stall is paramount.
Consequences for a quarter-final could not be countenanced as Ireland went toe-to-toe with France in what everyone within the camp knew was must-win, whatever the revisionist theorists might try to suggest subsequently.
It wasn't that anyone underestimated Argentina. It's just simply that New Zealand were the alternative opposition.
He isn't trying to justify his actions – he acknowledges it was wrong and a professional must have control – but the Ireland flanker feels he had to lay down a marker. He doesn't say it but essentially, he was too visible, or perhaps unsubtle about doing so.
"If you look at it in real time, it was so quick… It was a thing that probably shouldn't have happened obviously and I paid the price for it afterwards" said O'Brien yesterday.
"At the same time, there's a part of me that regrets it and a part of me that doesn't. I think it put a statement out to a few of their bully boys that we weren't going to be bullied. Obviously the bigger picture, it shouldn't have happened but it did and that's the way it is."
Head coach Joe Schmidt is known for not letting slip-ups slide but O'Brien wasn't subjected to the sharp end of the New Zealander's tongue.
The way O'Brien tells it, it was almost as if Schmidt appreciated the fine line he was treading. Apart from that though, he had a big game hurtling down the tracks and needed to accentuate the positive with the players that were available.
"Obviously it wasn't ideal as one of the leaders within the group to react like that. I think Joe understood exactly what I was trying to do. It was just unfortunate that it happened.
"He didn't go crazy at me or anything. What was the point at that stage? It was done with. I had done what I done and we just had to deal with what was ahead of us and that was the hearing and all that."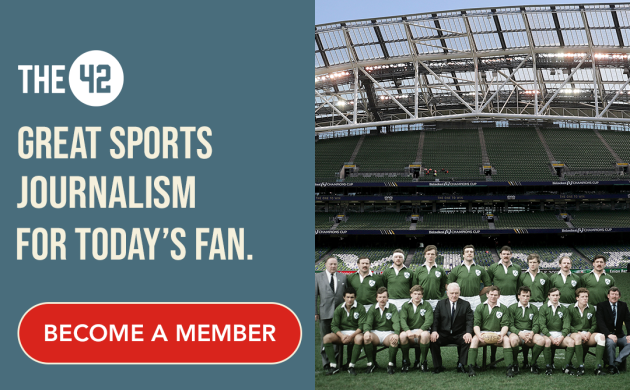 That proved to be quite an ordeal. O'Brien was caught red-handed so there was no point contesting the charge. The presumption then was the disciplinary proceedings would be short enough but they took around seven hours by the Tullow man's reckoning.
The two-match ban was reduced to one because of previous good behaviour but with France head coach, Philippe Saint-Andre stoking the fires by describing what happened as "an assault", he agrees with the notion that Papé did him no favours.
"No, he didn't. You know, that's something he probably wanted to do himself. If the shoe was on the other foot I certainly wouldn't be whinging or crying about it. But that's the decision they made at the time and I think their coach had a big part to play in it as well with the way he reacted.
"As I said, at the end of the day, it shouldn't have happened. I shouldn't have done it. That would have taken everything out of the equation then. But they made a good song and dance about it when they had an opportunity to."
Sean O'Brien, who is himself a beef farmer, was speaking at a press conference at the Barack Obama Plaza in Moneygall to mark Supermac's commitment to Irish farmers to an excess of €20m, increased in part due to the fresh 5oz 100% Irish Beef Burger, the first fresh meat burger available in a quick service food chain in Ireland.