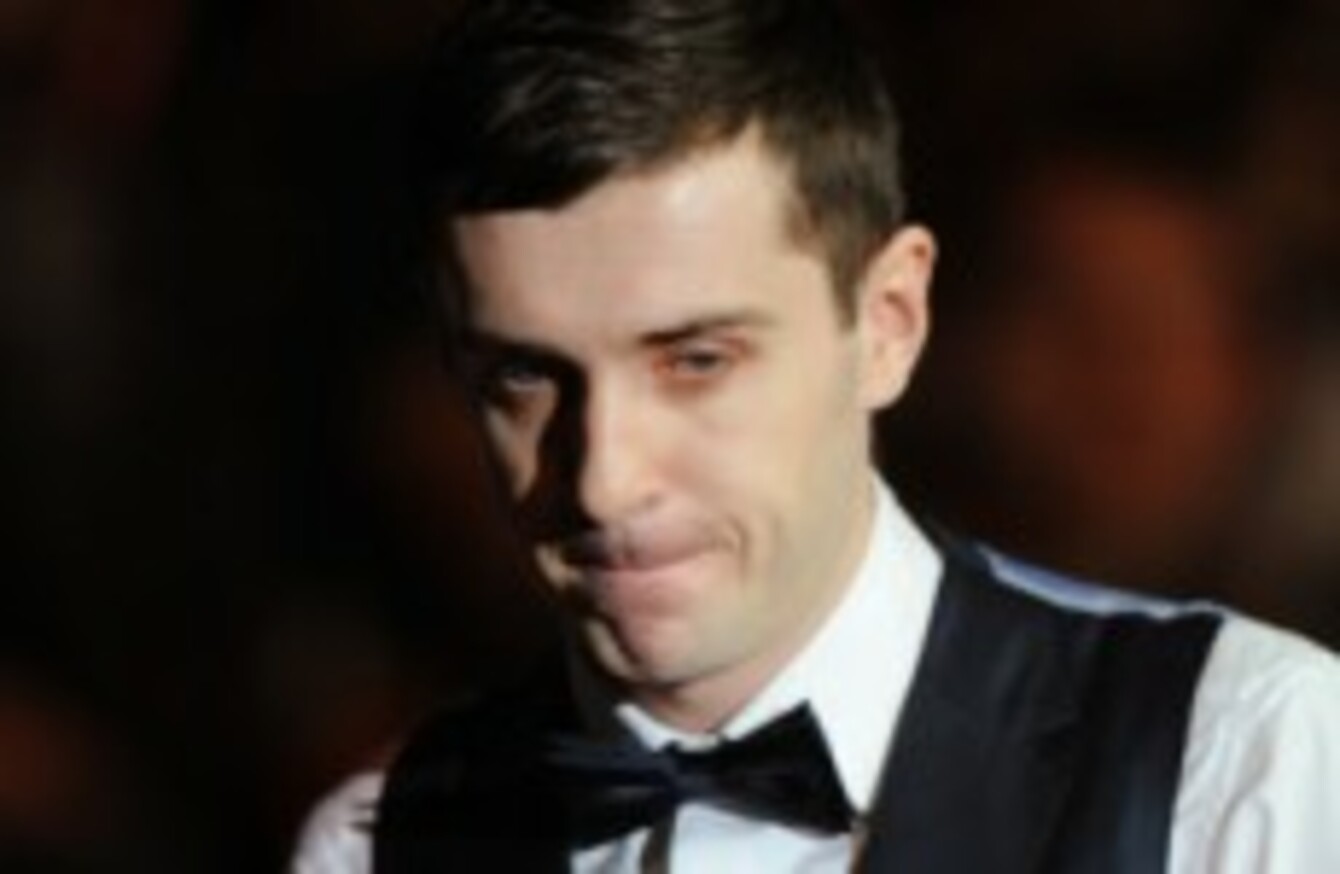 RONNIE O'SULLIVAN'S FINE run of form at the Welsh Open came to a halt on Saturday night when he was beaten at the semi-final stage by Mark Selby.
The Rocket came into the match off the back of a win over Judd Trump in the previous round, and a victory in the German Masters, but was unable to stop the world number one from winning 6-2 in Newport.
The pair became involved in some scrappy play in the opening frames and the score was level at 2-2 going into the interval.
Neither player impressed after the break either, but Selby's battling and safety abilities left O'Sullivan frustrated, with the Leicester player taking all the remaining frames.
Selby will now face Ding Junhui – who beat Shaun Murphy by the same scoreline – in the best of 17 final.
"It was a strange game, we started off well but then in the third frame I missed a red and after that everything went scrappy," Selby told the World Snooker website.
"I had a bit of run of the ball and played decent safety. I did what I had to do. The third frame was important because if he'd gone 2-1 up he could have reeled off a few frames.
"When John Higgins was world number one he won scrappy matches when he didn't play well, and Mark Williams was the same. Everyone goes through bad spells. Maybe when I got to number one I put a bit too much pressure on myself, but I never felt as if I had to go out and make five centuries in a best of nine.
"I just go out to win. If it takes five hours and you have to scrape me off the table then so be it. If I tried to play as fast as Ronnie I'd probably never win a match."