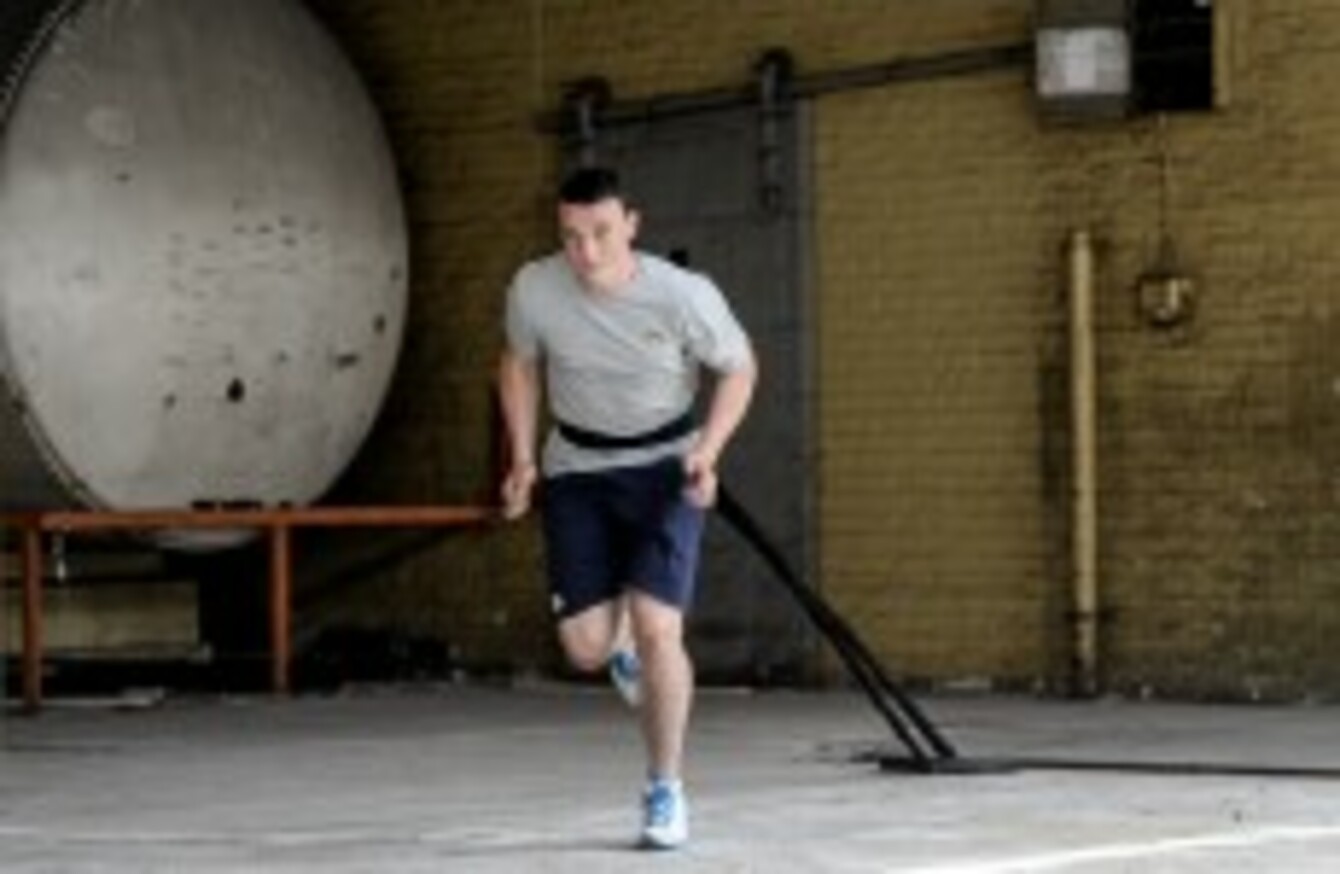 1. Who was your GAA hero growing up?
"As cliched as it is Seánie MacMahon, the Clare centre-back in the 90s. I'm ashamed to say I didn't go to any Dublin hurling matches in the 90s, it was all Clare matches that I went to. Centre-back was my spot so he was my man."
2. Can you remember the first inter-county game you went to?
"I remember going to Clare against Cork… was it in Thurles? I'd have to ask my dad. I have vague memories of a Clare-Cork match that Clare lost, I think it was '98 or '99 [most likely the 1999 Munster final]. That's the first one I remember."
3. Tell us about the first time you lined out for Dublin?
[League debut, Feb 2009 v Cork] "I remember thinking how small the Páirc Uí Chaoimh dressing rooms were, how cosy they were. It went well, I scored 2-1 and that was me stuck in at corner-forward for the year. It was the Cork strike team so there was a bit of controversy around it as it was their first big outing, so I won't forget it."
4. Who was the toughest opponent you faced?
"I never played him in Championship but I remember I had a tough day on Ronan Curran in Parnell Park. It was one of my first games out at centre-forward and we were still trying to find a spot for me. I think that was three or four years ago now and I certainly found him tough, I was still developing physcially!"
Cork's Ronan Curran: 'I certainly found him tough' (©INPHO/Cathal Noonan)
5. Outside of Croke Park, what's your favourite GAA venue?
"Pitch-wise, Páirc Uí Chaoimh is a lovely pitch. I'm not sure what it is I like about it, whether it's the pitch size or the way the stadium is around it. Thurles is obviously special as well, it's a field made for hurling."
6. What was the most memorable game you played for Dublin?
"Can I say an U21 game? 2011 down in Wexford Park [Leinster final, Dublin beat Wexford 1-18 to 0-11], that one's still special. I was captain that day and things just went right for us. We were going down there and they had beaten Kilkenny so our backs were to the wall but we came out with the win that day."
7. Which sports do you like to watch apart from GAA?
"Tough call, there's a few of them. I'd say it would be a toss-up between surfing and badminton for my favourite. I am a big American football fan as well but you can't play it here. The Dallas Cowboys are my team and they're useless!"
8. And which sporting event in the world would you love to attend?
"It would probably be the Super Bowl, just for the occasion. I think we can steal a few half-time show ideas or something from them. I know we like to stick to our traditions in the GAA but we could certainly spruce things up a little."
Beyonce: wowed crowds with a spectacular half-time show at this year's Super Bowl(Matt Slocum/AP/Press Association Images)
9. What current GAA star do you like watching play?
"Can I go with a footballer? Jamie Clarke from Armagh. He's a seriously stylish footballer — even when they're double-marking him he still gets away. It's good to watch."
10. And who's your favourite sports star outside of GAA?
"I was watching the NBA Finals recently so I'll say LeBron James."
***
Dublin hurler Liam Rushe is an Under Armour ambassador in Ireland. Under Armour performance apparel can be purchased from Life Style Sports, Elverys and independent retailers nationwide or check out www.underarmour.com