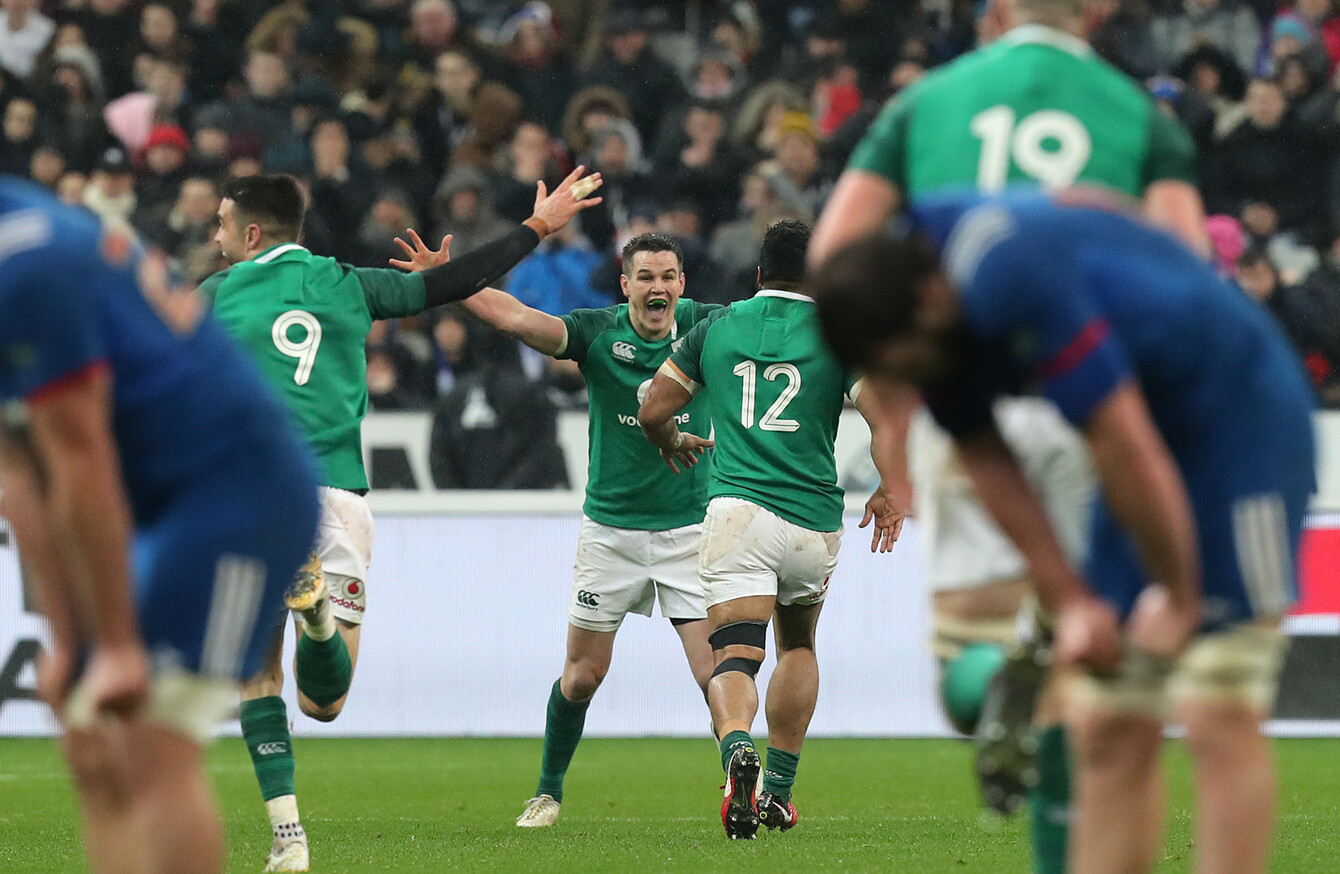 JOHNNY SEXTON JUST wanted one more shot, a chance to cancel out the 62nd minute missed penalty that still seriously rankled with him.
It wasn't an easy chance, 45 metres out from goal on a sopping wet night with the game on the line and energy stores dumped all over the field.
Yet Sexton drove everything through the ball and gave himself reason to smile – not a common on-field occurrence – as he watched it clear the bar and cancel orders of Champagne to celebrate a 13 – 12 home win as the scoreboard flicked to 13 – 15.
"I could have put it to bed with the penalty. I snatched at it," Sexton told TV3′s Sinead Kissane, typically self-critical of the wayward kick that would have put Ireland nine points ahead before France took the lead through Teddy Thomas' try
Still breathing heavily in the minutes post-match, Sexton also touched on the heavy burden goal-kickers carry; the man in the spotlight, the hero on nights like this, but the scapegoat when it all goes wrong.
Perhaps he even had a 2013 penalty against New Zealand in mind as he continued:
"I just wanted one more chance because (inaudible…) all the blame. It's nice to get another chance. I've been in that position before where you don't get another chance.
I'm just happy for the lads. It was a great effort. It was a scrappy game with the conditions and the way Nigel (Owens) reffed it.
"It was scrappy, we let them come in off their feet a couple of times.
"If we get what we want to get out of the Championship we'll look back at those last 10 minutes and the character we showed to dig in."