SHANE HORGAN MAY not be the table quiz answer to most Leinster caps any more [the honour now goes to Gordon D'Arcy] but 203 games is nothing to be sniffed at.
The Meath native has two Heineken Cup wins, a Celtic League winner's medal, 69 tries and countless good memories to look back on after a 13 season provincial career.
In an upcoming interview with Club Rugby magazine, Horgan recalls his Leinster debut and speaks about the positive changes that coincided with the professional game.
He said, "I think in my first game for Leinster there was maybe 300 people at the game, and you would have known most of them.
"It was all about the AIL (Ulster Bank League) back then so you couldn't really see the potential for growth in regards to Leinster because there wasn't really the facility for it to grow.
"That only began to turn when the correct structures were put in place."
He added, "For me, I think it was only the last five years of my career that I felt things were done to a really professional level."
Leinster's journey from provincial also-rans to three-time Heineken Cup winners was not achieved without a few false dawns as coaches such as Alan Gaffney, Matt Williams and Willie Anderson came and went. Horgan commented:
Looking back, now that I am out of the game, it was great to be part of the very genesis of something to where Leinster are now.
"To have played a part in that is something special."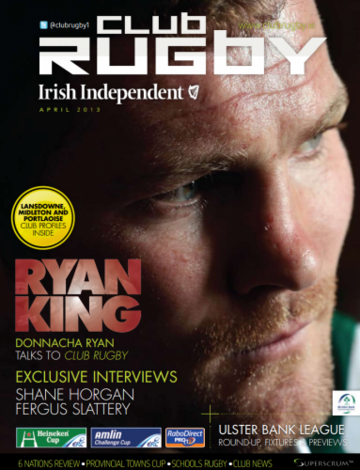 The full interview with Shane Horgan is featured in Club Rugby magazine (available free next week in the Irish Independent).