Updated 14.48
MINISTER FOR SPORT Shane Ross has vowed to tackle and regulate MMA in Ireland, labelling elements of the sport as 'disturbing'.
Speaking to the Irish Daily Mail, Ross said that his department are currently looking at regulating MMA, and declined to answer whether he considers it to be a sport.
Despite its growing popularity through Conor McGregor in particular, MMA is still not recognised as a legitimate sport in Ireland.
The Minister expressed his concerns and called for further measures to be taken to guarantee more safety.
"This is something that we have under review," he said. "It should be, at the very least, strictly regulated. I find some of the scenes in it quite disturbing.
I think the rules should ensure that there is an absolute absence of brutality or savagery or anything like it. We are reviewing this, to find the best way of regulating it to ensure it is as safe as any other sport.
Dublin MMA fighter Aisling Daly appeared on Newstalk earlier to discuss Ross's comments.
"I think it's a very ignorant comment on his part," she told George Hook on High Noon. "I'm sure he's never been to any MMA club and he hasn't seen the environment in which we train. He doesn't really understand the skills involved in competing.
So I think he should probably educate himself a little bit further before he makes comments like that. I don't really feel the need to defend the sport in that way, this debate has been going on a long time. I think education on his part is the way forward.
Since its rise to the fore, MMA has split the nation.
The sport hit the headlines for the wrong reasons last April following the death of Portuguese fighter Joao Carvalho.
Carvalho was knocked out at an MMA event in Dublin and died days later from his injuries. December's post-mortem showed that he died from an acute subdural hemorrhage, due to blunt force trauma to the head.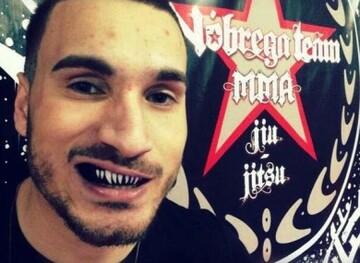 Joao Carvalho. Source: Nóbrega team
The company which oversaw medical procedures on the night – Eventmed – maintain that they correctly followed all of the post-fight medical protocols.
Following the incident, the International Mixed Martial Arts Federation called for the Irish government and Sport Ireland to recognise MMA as a legitimate sport. No groundbreaking progress has been made since however.
"They [MMA organisations calling for recognition] have a bit of work to do and they're obviously doing that work at the moment. It's in the pipeline," CEO of Sport Ireland John Treacy told The42 in June.
"They're working away. They're in contact."
The original article was updated to include reaction from Aisling Daly.
The42 is on Instagram! Tap the button below on your phone to follow us!