Murray Kinsella reports from Celtic Manor
THE FRENCH RADIO journalists wanted a line from Simon Zebo en français but the Ireland fullback/wing declined with a laugh.
Out of practice, he said, maybe for a bigger game.
There was a quick joke about listening in to France's calls if he is on the pitch on Sunday in the Millennium Stadium, Zebo being a fluent speaker of the language.
The 'if' is a bigger one for the Cork man this week as first-choice fullback Rob Kearney returns from a glute injury to presumably start in the 15 shirt.
Zebo's last four starts for Ireland have been at fullback, where he has impressed, but one senses that the Munster flyer might have liked a chance to impress on the left wing before this France clash.
I enjoyed it, it was great to get some minutes under my belt at 15," said Zebo this afternoon at Ireland's new base in the Celtic Manor Resort. "It was a bit of a slog last weekend (against Italy), but there's good competition of course.
"I'm happy to play at fullback, (but) the wing is probably my more natural position. I've played there, so I wouldn't need to play there to show anybody what I can do. I think at this stage people know. So if I'm given an opportunity then great, but if not I'd back the other boys."
Zebo describes Ireland's win over Italy last weekend as "a bit dull or lacking in pace" and it was certainly a game that didn't bring out the best of his creative playmaking skills when positioned at fullback.
There were fewer examples of Zebo getting on the ball as a passing option in the midfield or at first receiver than a week previously against Romania. The 25-year-old may be restricted to bringing those skills to Ireland's game from the bench this weekend.
Zebo's father is a native of Martinique, an overseas region of France, meaning fixtures against the French in the past have been an interesting proposition.
I've played against France before so the surprise element to it is gone, and my family is the same, it's not as special as it was the first time," said Zebo. "If selected it would be a great occasion to play against my second country.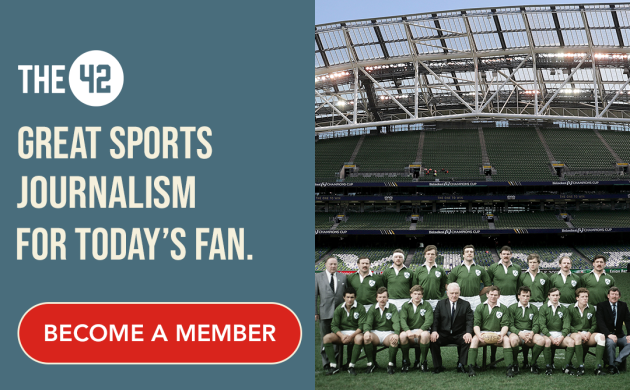 "I haven't spoken to him much, but I think my dad will have his Irish jersey on this weekend!"
Zebo believes his background is one of the reasons he favours an expansive brand of attacking rugby, and while France may be more renowned for their ability to thrive when play breaks up, Zebo believes Ireland can hold their own.
"I'd say my background does come into my style of play," said Zebo. "My family would be very expressive, and I think you can see it in my personality and my character that I play the way I am behind closed doors.
So I just go out, try to enjoy myself and execute the skills to try to help the team.
"This will be a very physical game I'd say, it will come down to small margins, the little errors will be costly, but if it opens up then all the better. I think we've an extremely talented pack that will give us momentum hopefully, and a great backline to run off it.
"We've all the confidence in our own team to mix it with them if it gets loose."