EVER WONDERED WHAT an Olympics looks like from space? Well wonder no more as NASA's Johnson Space Center tweeted this image from the International Space Station last night.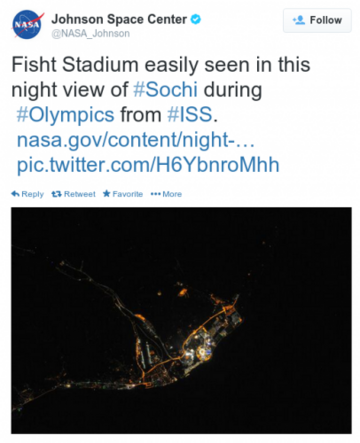 Source: Johnson Space Center
The picture clearly shows Fisht Stadium — where the Games' Opening Ceremony was held — lit up against the backdrop of the Black Sea.
You can view a larger version of the image here.