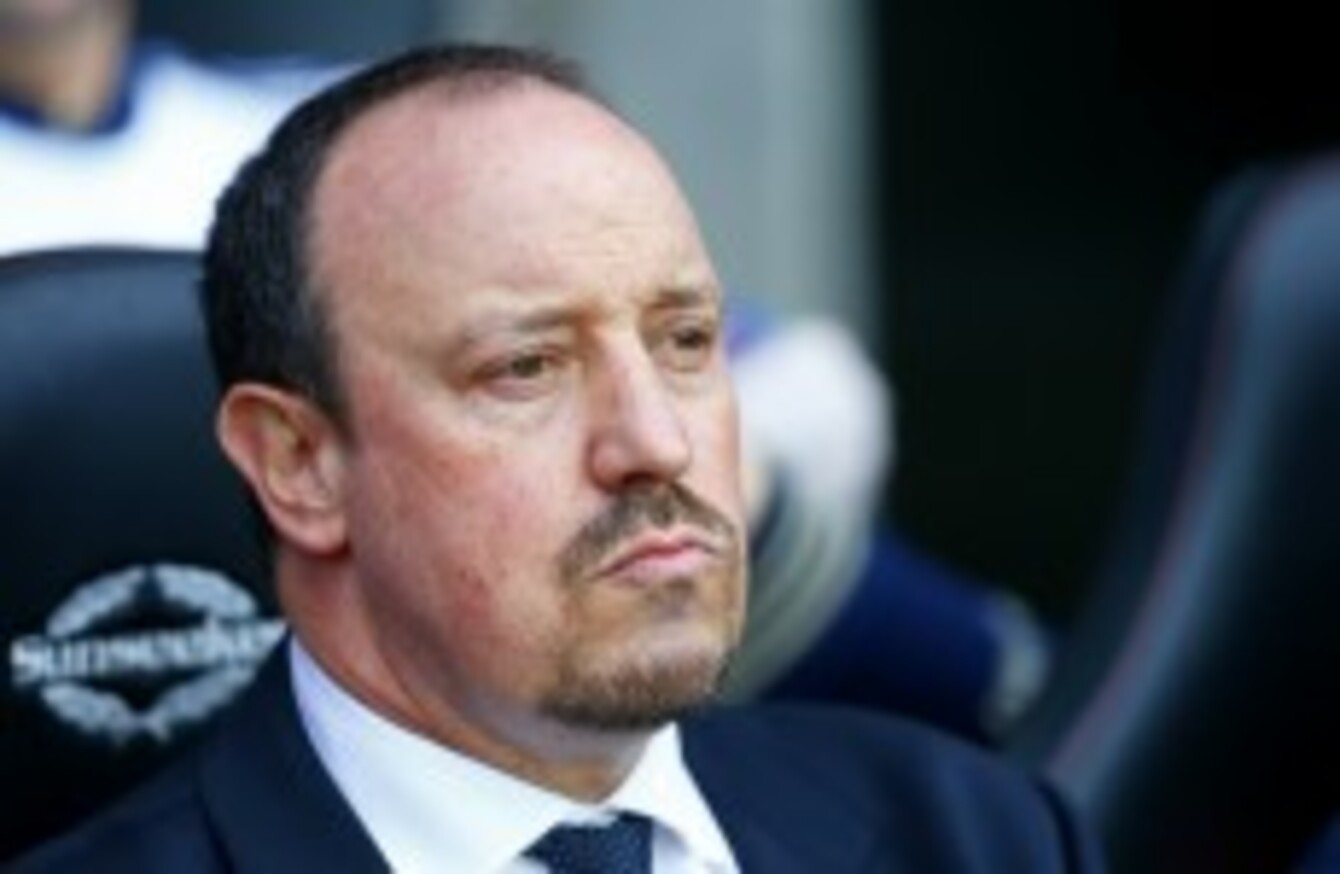 Rafa Benitez.
Image: Chris Ison/PA Archive/Press Association Images
Rafa Benitez.
Image: Chris Ison/PA Archive/Press Association Images
CHELSEA INTERIM MANAGER Rafael Benitez is already feeling the heat at Stamford Bridge after just two months into his reign at Stamford Bridge.
The Spaniard succeeded Italian manager Roberto Di Matteo until season's end in November and began his tenure with a goalless draw at home to defending Premier League champions Manchester City.
But despite a handful of high-margin victories, including an 8-0 romp over Aston Villa, results in the past week appear to have worn thin with the club's supporters.
Chelsea suffered an embarrassing 1-0 defeat at home to basement side Queens Park Rangers last Wednesday before losing 2-0 to Swansea in the League Cup a week later. A poisonous atmosphere accompanied the players off the pitch, and Chelsea Supporters Group chair Trizia Fiorellino has warned of further negative responses in the crowd unless performances improve under Benitez.
"I think if we don't perform and we go a goal down it could get really nasty," she said. "If he keeps on losing games then this will continue.
"The fans are in turmoil. There are those that won't accept Benitez at any price, and you have those that feel the current situation is not doing the team any good and feel that they should just accept it until he has gone.
"That has caused arguments in the stands and scuffles. A couple of people came to blows (on Wednesday). It was a really sad state of affairs. He (Benitez) isn't helping himself with the fans by not making changes. Previous managers did, but he doesn't seem to want to and that smacks of arrogance."
Patience is also reportedly wearing thin with owner Roman Abramovich, who is hoping to lure Pep Guardiola to west London by offering him a bumper 18-million-pound-a-year contract. Guardiola has been out of work since leaving Barcelona at the end of last season for a year's sabbatical, while Benitez has five months to run his Chelsea contract and he's been tipped to join Real Madrid next season, should Jose Mourinho leave the La Liga giants.