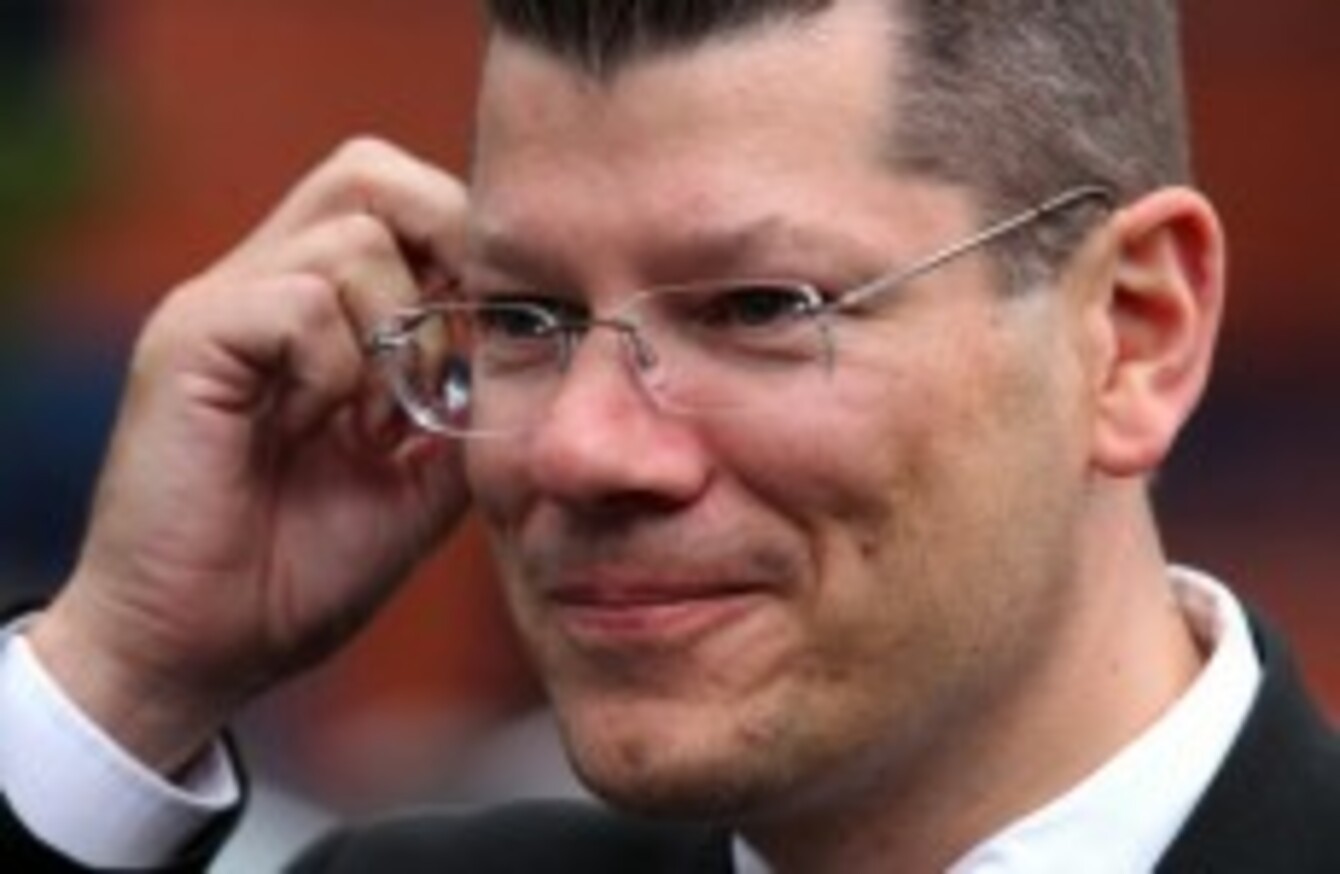 Image: Andrew Milligan/PA Wire/Press Association Images
Image: Andrew Milligan/PA Wire/Press Association Images
ALL 12 SPL clubs have voted unanimously in favour of a move to expand the Scottish top-flight to two tiers of 12 teams.
Representatives for each of the clubs and the league's chief executive, Neil Doncaster, met at Hampden Park on Monday afternoon.
Since the vote was successful, the SPL will now propose the '24-18' model to the Scottish Football League Association and the Scottish Football Association on Thursday.
The '24' refers to the number of clubs that will make up the top-tier of Scottish football if the proposals are given the go-ahead, while the '18′ refers to the remaining SFL clubs that would be outside of the top division.
There were doubts over whether an agreement would be reached after Steve Thompson resigned from the SPL board last week, leading Doncaster to express his pleasure at the outcome.
"I'm delighted to say that we have unanimously agreement in principle from the 12 SPL clubs to the 24-18 team model," he told BBC Scotland.
"We are looking forward to sitting down with the Scottish Football League and the Scottish FA to talk about the details.
"What we aim to have is a consensus model that cares for all of Scottish football and that's got to be objective."
However, the leader of the SPL refused to go into any detail over the incentives on offer for SFL clubs or discuss the plans in more elaborate terms.
"I think it's important to show those teams the respect they deserve and talk to them first," Doncaster continued.
"There was no formal vote today, but every club gave an informal indication of where they were and, on the back of that, we got 12 clubs unanimously agreeing to this on an in principle basis.
"Unanimity among SPL clubs has sometimes been difficult to achieve when talking about reconstruction.
"We are in a position where we have that unanimous in principle agreement from the 12 clubs about their preferred way forward.
"We now have the opportunity to sit down with the rest of Scottish football, with the remaining 18 Scottish Football League clubs, in fact all the Scottish Football League clubs, with the Scottish FA and how we might try to agree a package that works for everyone for the benefit of Scottish football.
"We understand that there needs to be a lot of redistribution from the biggest clubs and that is something the clubs in principle bought into today."