1. "It's just stupid things, like saying: 'Right, I'm not going to have butter on my toast. I'm going to make sure I go to bed an hour earlier. I'm going to make sure I go home after every training session for a couple of weeks and rest my legs. I'm going to do extra running.' There's no alcohol, certainly. My weight doesn't really fluctuate but I make sure I don't eat late at night. It's about making sure I'm right physically because mentally I'm OK."
This was right up the street of several TheScore.ie writers. Gary Neville sits down with his old mucker Ryan Giggs for the Daily Mail. No mention of one I Thomas though.
2. "In the early hours of a Sunday morning as sweet as the cheesecake he promised to devour after again making history, Bernard "The Executioner" Hopkins became, at 48 years old, the oldest man to win a world boxing title, surpassing his own record by two years. In his younger days, Hopkins's punches used to send opponents to sleep; in recent years his defensive style has done the same to TV audiences. But after beating the IBF champion Tavoris Cloud there were only warm words and wide‑eyed admiration."
The Guardian's Sean Ingle on another man who's refusing to bow to Father time, Bernard Hopkins.
3. "Keane is a fascinating, brilliant, angry, intense family man who hates fake people. His personality is more complex than Sir Alex Ferguson. They say that opposites attract, but for those two? Not any more. I met Keane at the airport in Manchester recently and talked with him for half an hour. He was going to Barcelona to see the B-team their training. When he went through passport control in Barcelona, ​​the Catalans asked if he came to signing for Barcelona."
Reading the muddled Google translate of this Andy Mitten article about the former Ireland skipper is very much worth the hassle.
[h/t Paul Ring]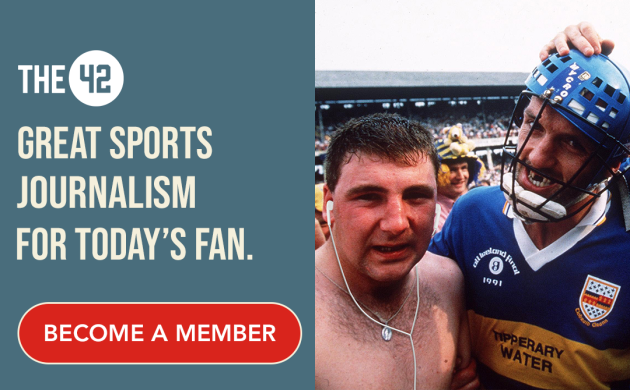 4. "Imagine that on Tuesday night, rather than playing that late free-kick short so Milan lost possession and conceded a fourth goal, Robinho had hurled it into the box. Imagine Philippe Mexès had jumped for it, the ball had taken the merest brush off his pony-tail and that had been enough to take it past Victor Valdés. That would have made it 3-1 on the night, 3-3 on aggregate and Milan would have beaten Barcelona on the away goals rule. Except they wouldn't really have beaten them, would they? They'd have gone through by an arbitrary regulation so familiar that we tend just to accept it."
This one's pretty relevant this week. Jonathan Wilson asks: is the away-goals rule counter-productive?
YouTube: Dave Martin
5. "A standout childhood memory is being at the City Ground with my grandad on 3 March 1990, watching Forest play Man City.  It was an awful game which Brian Clough's men won 1-0 – thanks to a goal that will forever be remembered by those present, many of whom didn't actually see it. A cross came in from the Forest right that City keeper Andy Dibble safely caught.  But when he held the ball out in front of him as he looked for a team-mate to pass to, Gary Crosby snuck up behind him, cheekily headed the ball out of his hand and rolled it into an empty net. Forest celebrated the goal, which referee Roger Gifford controversially gave; only I hadn't been watching at the crucial time, my granddad hadn't, and neither had most of the people around us.  We cheered, despite having no idea how the ball had ended up in the net."
That wouldn't happen these digital days. Jonathan Stevenson on football in the age of the second screen is worth a read.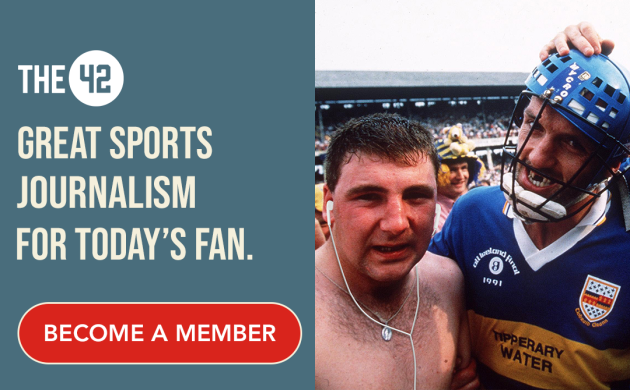 6. "This is a story about a guy who finished last. Which is technically true. You can look up the results of the race, and you'll see his name, right there, lonely at the bottom. Taylor Phinney. USA. Finishing time of six hours, twenty-two minutes, fifty-four seconds. One hundred-and-ninth place. Last. But this story is better than that."
Thanks to Aidan (@onthenickel) for pointing us in the direction of this piece by Jason Gay on Taylor Phinney's solo ride in the Tirreno-Adriatico. Check out that 27 % climb.