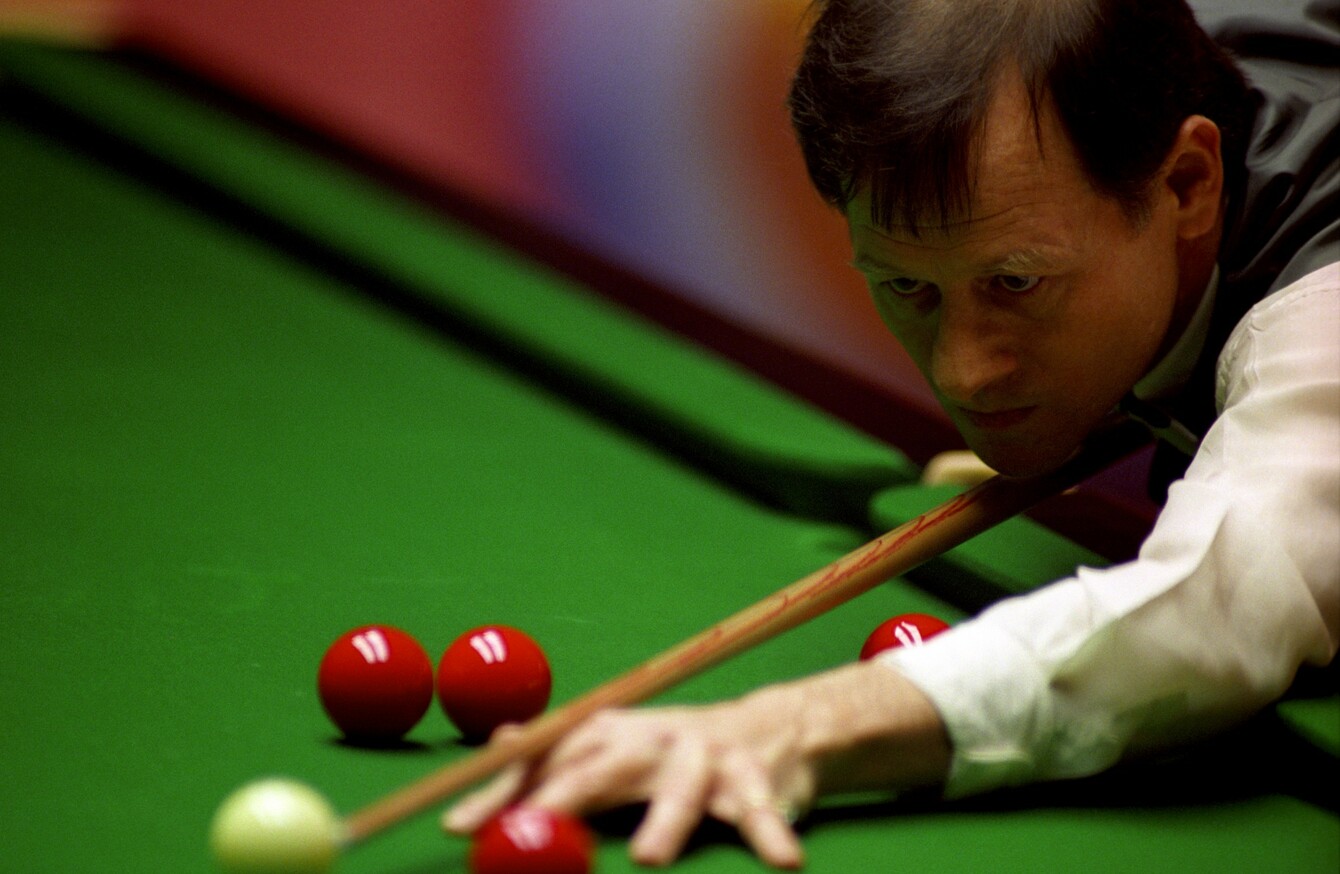 Image: EMPICS Sport
Image: EMPICS Sport
SUNDAYS SHOULD BE all about relaxing so forget about Monday Blues and take in some of the finest sports journalism over the past seven days?
1. "It was symptomatic of a relentless life. The constant schedule of exhibitions and competitions left little time for practice but too much room for his vices.
"After his exit from last year's tournament was followed by a shambolic Scottish Masters, frequent issues with snooker's authorities and a tour organised by Barry Hearn that had lurched from one argument to the next, the Hurricane finished 1981 as popular as ever while Alex Higgins was exhausted, alcoholic and now saddled with a burgeoning drug habit."
In Bed With Maradona's David Hartrick recounts Alex Higgins' incredible break against Jimmy White in the 1982 World Championship semi-final that was even more extraordinary considering the circumstances.
2. "They are the team the big leagues had long forgotten. Consigned to the back of everyone's minds. To give an idea, think of the Memory Dump in Inside Out, the abyss where fading memories are disposed of forever. Alessandria, however, are not alone in this regard."
After overcoming two Serie A sides and a second-tier outfit to reach the last four of the Coppa Italia, James Horncastle takes a closer look at Alessandria for Gazetta World.
3. "What America didn't see: 18 cameramen, lively production trucks, countless texts between fathers and daughters, hundreds of hours of film study, and a manila envelope holding the secret to Ron Rivera's maturation as a head coach.
"For three days leading up to the game, The MMQB embedded with the FOX broadcasting crew to lift the veil on what goes on behind the scenes."
Emily Kaplan detailed The MMQB's look behind the scenes at FOX's coverage of the NFC Championship game between the Cardinals and the Panthers. And it made for a great read.
4. "The supposedly stultifying tedium of the previous season's offerings, despite Derby's unexpected title win, led Arsenal manager Bertie Mee, bested by Ajax in the quarter-finals, to claim that his team was going to embrace the so-called "new Continental 'total football' concept" and Manchester City's Malcolm Allison likewise vowed to set pulses racing with an emphasis on attacking football."
Alex Stewart chronicles the influence of attacking European football on the English game in the 1970s for The Set Pieces. And it gives a great insight into the thinking, and the characters, of the time.
5. "Around twenty years ago, a tennis-obsessed Lebanese businessman decided that Dublin should have its own Premiership team, and professed himself the man to make it happen.
"Sam Hammam, then owner of Wimbledon FC, needed a new home for his itinerant club and he viewed Ireland's capital as the perfect location.
"Within a few months of Hammam's proposal going public in early 1996, his attempts to realise it had pushed his team's supporters into open revolt against him and catapulted the Irish game into a period of schism.
Remember the rumours about Wimbledon moving to Dublin and the excitement it created in Ireland's capital? Luke Ginnell takes you on a walk down memory lane in another feature for The Set Pieces.
6. "True greatness beckoned, and the signs were good in the first few seasons. He was a consistent Serie A goalscorer. Sport reported Barcelona wanted him. But then it all went wrong.
What are they
really like?
Rare insights on sport's biggest names from the writers who know them best. Listen to Behind the Lines podcast.
Become a Member
"Corinthians bought Pato at the start of 2013 because his career was badly in need of a fresh start. In his final two years at Milan, he hardly managed to make it onto the pitch, playing just 15 league games between September 2011 and his exit."
Tim Vickery's article in Bleacher Report explores the remarkable demise of Brazilian striker Alexandre Pato who is hoping to reignite his career at Chelsea.
7. "Who is the most famous man in American consciousness ever to put foot to ball? It's not Pele, Maradona, Zidane, Beckham or Messi. The rest of the world has them. For millions of Americans who witnessed the dying moments of Super Bowl 25, it remains Scott Norwood."
Norwood will forever be remembered for a missed field goal attempt for the Buffalo Bills in 1991 which saw the New York Giants crowned as champions. This lengthy feature by Brin-Jonathan Butler for SBNation takes a closer look at the miss and the impact that it had.
8. "The tendency is to castigate Lineker for his ubiquity and lack of sharp edges, but he is (recent masturbation joke aside), the safest pair of hands in the business, if you'll excuse the pun.
"He is not a man for whimsy, but in the confines of MOTD's tight time schedule, that is a necessary limitation. During a cold winter for sports punditry, where mouth triumphs brain and brash opinion beats insight, Lineker is the antidote. The new rule of 'he who shouts loudest wins' has its glaring exception."
Gary Lineker is much more than a television presenter and his status as an English national hero should not be forgotten, writes Daniel Storey for Football365.