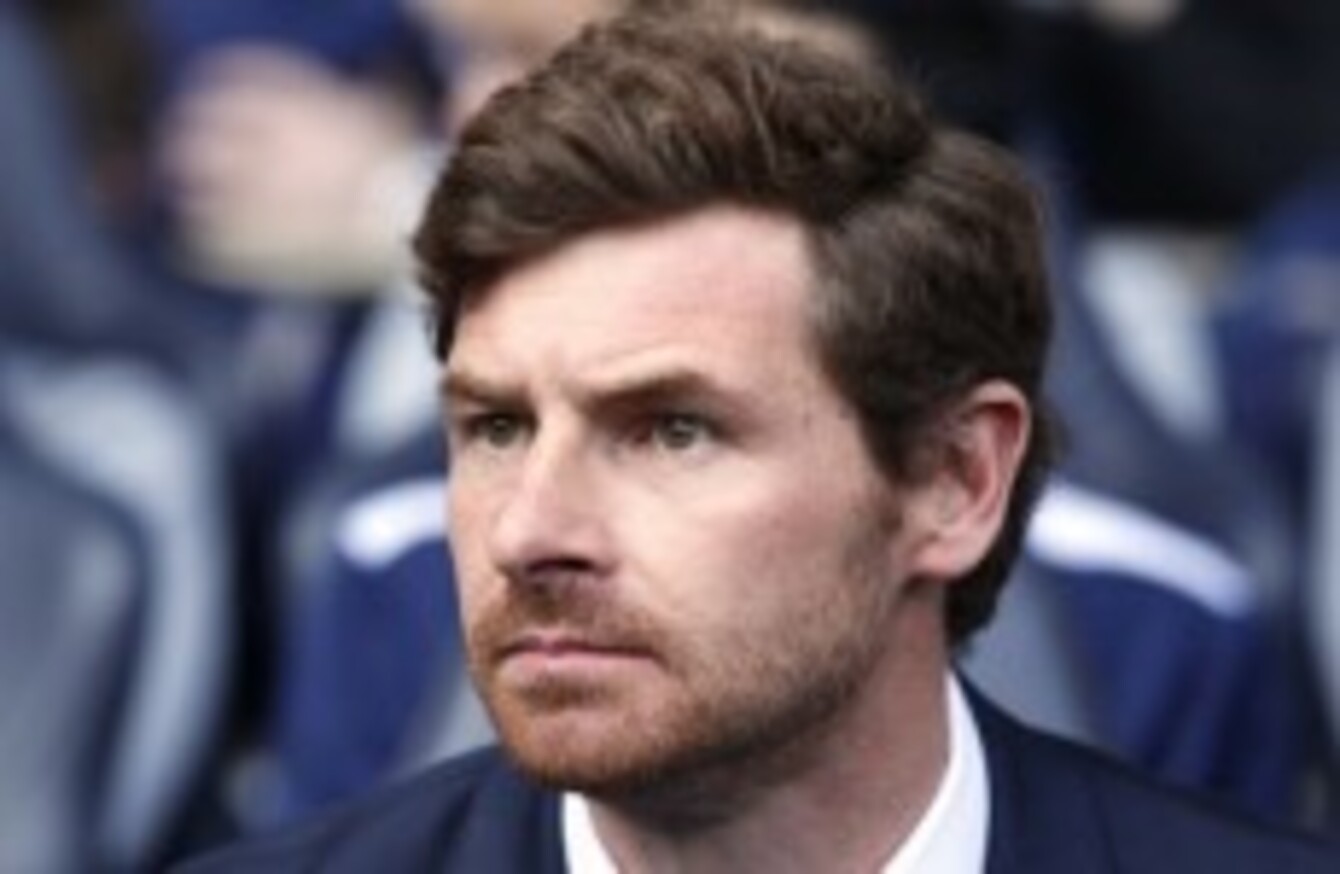 Image: GETTY.
Image: GETTY.
TOTTENHAM MANAGER ANDRE Villas-Boas believes his side's clash against Chelsea will decide whether they qualify for the Champions League.
Villas-Boas' men came from behind at White Hart Lane to beat Manchester City 3-1 with three goals in seven second-half minutes on Sunday.
Chelsea's 2-2 draw at Liverpool means they are a point clear in fourth spot with five games to play in the English Premier League.
Tottenham travel to Stamford Bridge on 8 May and Villas-Boas believes the trip to his former club will decide his side's fate.
Villas-Boas said:  "I think gathering as many points as possible is our objective and the game against Chelsea could be the decider in the end.
"We still have to reach our objectives for this season for it to be considered a full success. We are in control because we have a game in hand (on Arsenal), but the game in hand is against Chelsea.

"It will be a difficult game at Stamford Bridge."
Villas-Boas was delighted with the performance of his players in the second half against City as Tottenham responded to Samir Nasri's opener with late goals from Clint Dempsey, Jermain Defoe and Gareth Bale.
The Portuguese tactician reserved particular praise for substitutes Defoe, Tom Huddlestone and Lewis Holtby while he was delighted with Bale's contribution – a goal and assist – on the attacker's return from an ankle injury.
"I think it was very important for the team to come back," Villas-Boas said. "In the first half, we didn't play as we wanted.
Denied
"We denied City a second goal, which would have been a killer, and in the second half the team found its rhythm.
"The fans today were outstanding too and the equaliser was the decisive moment of the game.
"Credit to the players who came off the bench for coming in with the right spirit. It was really good to see. Tom made a difference with his passing, Jermain scored a tremendous goal and Lewis with his passing."
City manager Roberto Mancini insists Manchester United are not a better team than his side, even though Sir Alex Ferguson's men can secure the title with a win over Aston Villa on Monday.
Adam Davy/EMPICS Sport
"They have been the better team. They are not better than us but they deserve to win this title," the Italian said.
"We lost a lot of points in games when probably we didn't deserve to lose. United have won more games and scored more goals.
"Every time we play United, we are better. Even when we lost in the last second (in the 3-2 loss in December) we dominated the game. We don't need to close the gap.
"They probably have a better attitude and they wanted to recover after last year."