WATCHING STEPH CURRY at work is a pleasure and a privilege, and last night against the Utah Jazz, he doubled down on the showboating.
The game wasn't even two minutes old when he made this no-look behind the back assist to Draymond Green without breaking stride on a fast break:
Source: NBA Highlights/YouTube
Ah stop: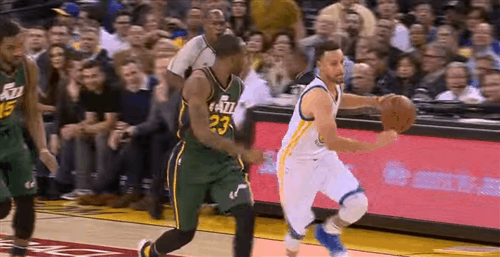 As if that wasn't enough, Curry then finished the half with this buzzer-beater from inside his own half — before sprinting off the court and into the locker room.
Source: NBA/YouTube
The Warriors won 115-94.