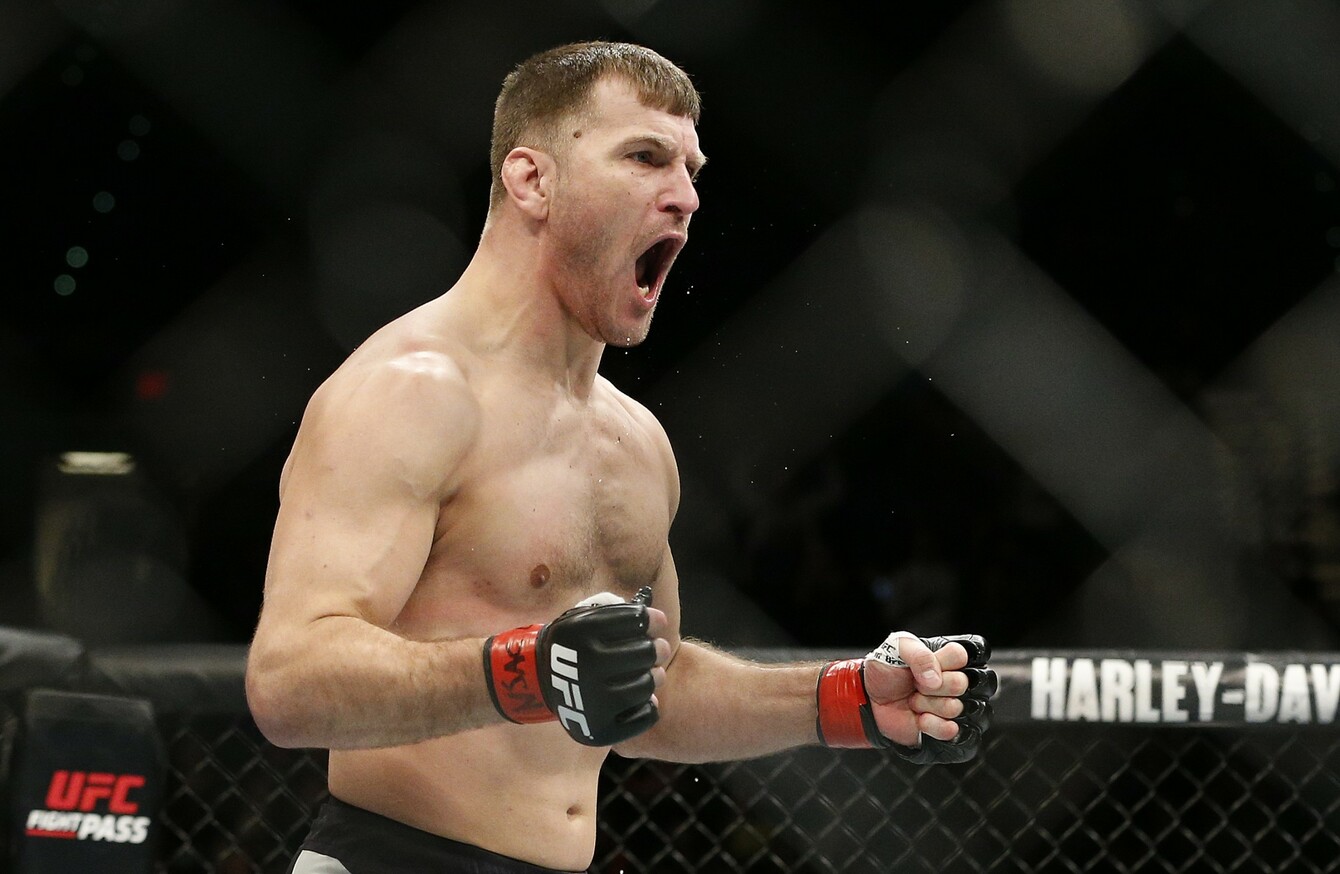 Stipe Miocic celebrates his win over Andrei Arlovski.
Image: AP/Press Association Images
Stipe Miocic celebrates his win over Andrei Arlovski.
Image: AP/Press Association Images
ALMOST A YEAR since he dethroned Cain Velasquez to clinch the UFC heavyweight title, Fabricio Werdum will finally put the belt on the line this Saturday.
Werdum will face Stipe Miocic in the main event of a star-studded UFC 198 bill, which takes place at Curitiba's Arena da Baixada, the 45,000-capacity home of Brazilian football club Atlético Paranaense, which hosted four 2014 World Cup games.
Injuries to its most recent champions have held up the UFC's heavyweight division in the past few years, to the extent that this weekend's meeting of Werdum and Miocic will be just the third 265lbs title bout since October 2013.
When Werdum shocked Velasquez to claim the strap last June at UFC 188, few would have expected his first defence to be against Stipe Miocic. He had just scored a knockout win over Mark Hunt at the time, but Miocic — who came up short against former champion Junior Dos Santos in his previous outing — certainly wasn't at the head of the queue of challengers.
Although the fight wasn't confirmed until December, it was common knowledge that the UFC were working on a Velasquez rematch for Werdum's inaugural outing as champion, which was eventually set for Las Vegas this past February.
In the meantime, Miocic's next step on the road to a title shot took him to Dublin. The 33-year-old Ohio native — whose parents hail from Croatia — was booked to face Ben Rothwell in the co-main event at UFC Fight Night 76 at the 3Arena last October. An injury forced Miocic to withdraw with less than a fortnight to go, but that turned out to be a blessing in disguise in terms of his title ambitions.
Instead, his next fight was scheduled to take place on 2 January against Andrei Arlovski. The high-profile bout lasted less than a minute as Miocic swatted aside the former UFC heavyweight champion to win by TKO and pick up a 'Performance of the Night' bonus. It was the kind of statement that made his calls for a title shot difficult to ignore.
"Who the hell was going to say no to him? He was like a psycho. I wasn't going to say no," said UFC president Dana White afterwards, which marked a shift in his thought process regarding Miocic's title aspirations. Last September, Miocic claimed that White had poured cold water on his title hopes by telling him that he needed to become more popular with fans.
"Yeah, I need to get more popular. I wasn't popular enough and so it's pretty much… I've got to get popular," Miocic told Submission Radio. "I mean, it must be like a High School thing, you know? That's pretty much what it is. I've got to go out there and keep beating ass."
Just three weeks had passed since Miocic's demolition of Arlovski when further injury news worked in his favour. Cain Velasquez had been injured again so Miocic was drafted in on just over a week's notice to replace him against Werdum on 2 February. But less than 24 hours later, Werdum reported an injury too and the fight was off.
Miocic may have wondered if his chance had passed, but with Velasquez having to settle for a clash with Travis Browne at UFC 200 on 9 July, it will be Werdum versus Miocic this Saturday night when the UFC heavyweight belt is dusted off for its annual public appearance.
Stipe Miocic's ascent to title contention is all the more remarkable considering that he balances his career as a fighter at the highest level — which involves two training sessions a day — with a part-time job as a firefighter and paramedic in Cleveland.
"When I got done with school, I didn't want to work behind an office desk or anything like that, so I went back to school to be a paramedic and for firefighting," Miocic says.
"I work a lot of nights because it's part-time. I pick up a lot of nights and weekends and stuff where it won't interfere with training. If I have to work during the day, I just figure a way out to do it."
Having been a Golden Gloves champion in Cleveland and an NCAA Division One wrestler in college, Miocic had a firm boxing and wrestling foundation to build on when he made his professional MMA debut in 2010. Just six fights and 18 months into his career, he was competing in the UFC.
Miocic also excelled in both football and baseball. During his collegiate years playing third base for Cleveland State University, he attracted the interest of several Major League Baseball teams. But MMA was where he eventually made it to the highest level.
So why continue with a part-time job on the side? Miocic earned $180,00 for his two fights in 2015 — not an enormous sum by any means, particularly when training expenses are factored in, but surely enough to live comfortably nevertheless. Part-time jobs are common among UFC fighters, but not at the upper end of the spectrum, where Miocic now resides.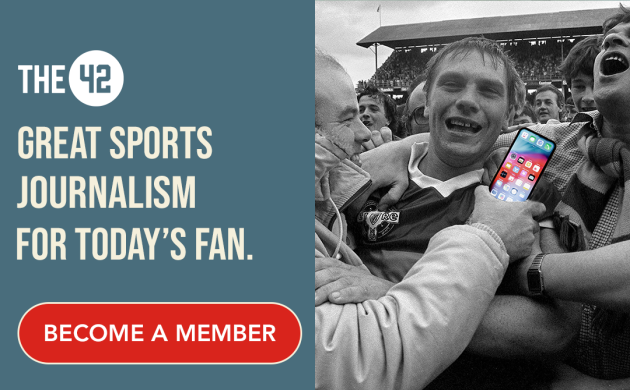 "I always wanted to be a firefighter/paramedic," Miocic says. "Of course, that's what I've always wanted to do. Fighting, I just never thought about it. Everybody always said, 'You should do it.' I was like, 'Eh,' but then I helped a guy out at the gym.
"The whole getting punched in the face thing wasn't really my thing at first, but then, I got hit a few times and it wasn't so bad. Now, it's okay. Some guys like getting hit. I'm like, 'Yeah, that's okay.'"
He adds: "If I can help someone out, there's no question. I love helping people. I love being a fireman. It's always something to have as a back-up plan. You never know, and plus, it makes my mom happy."
Source: UFC - Ultimate Fighting Championship/YouTube
Miocic faces a daunting task on Saturday night. Werdum enters the bout as an 8/13 favourite and while Miocic's boxing could give him the edge on the feet, the champion's elite Brazilian jiu-jitsu could be his key to a successful title defence in front of what's likely to be a raucous Brazilian crowd for an event packed with the country's biggest MMA stars.
Miocic knows he's the underdog, but he has a plan to extinguish the fiery atmosphere by stopping the reigning champion: "Definitely, he's got a black belt [in BJJ], and he uses it well," Miocic admits.
"But it gets harder to do jiu-jitsu when you get punched in the face."
The42 is on Snapchat! Tap the button below on your phone to add!